3 Definitive Accommodations in Hakone-Yumoto
Hakone-Yumoto is a part of Hakone known for its rickshaws, beautiful townscape and charming streets lined with shops—including a well-known anime shop. With three distinct accommodations designed to meet the needs of any traveler, Hakone Senkei offers an array of great choices for anyone looking to visit the Hakone-Yumoto area.
1. Hotel Senkei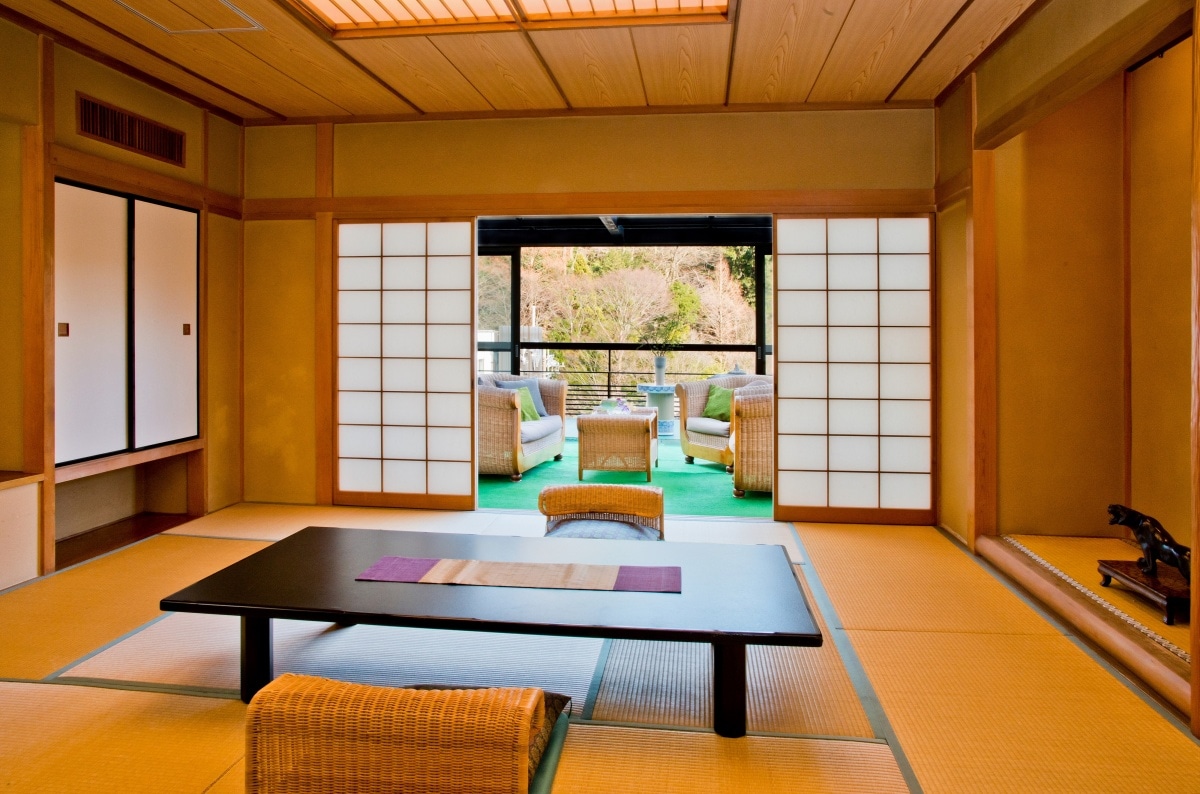 Hotel Senkei is the quintessential ryokan, or Japanese-style inn. If you're interested in staying at a ryokan, Hotel Senkei is the perfect one to try. A slowly revolving water wheel and the warm hospitality of the staff greet you as you arrive. You can have your evening meal in your room, and the bathwater in each room comes directly from local hot springs. Anyone looking for a leisurely stay at a hot spring inn should look no further. Nearby you'll find Takidori, a convenient path along the Sukumo River that's perfect for walks. Feel free to drop off your luggage and take a stroll surrounded by nature in this picturesque town.
2. Yamagaso
If you're looking to a enjoy a stay in a charmingly private hideout where you won't meet anyone else, look no further than Yamagaso. Thatch roofs, flowers that change with the seasons, the chirp and twitter of birds, and a murmuring brook welcome you home. The inn has only six guest rooms, each located in a separate building. Enjoy the courteous service as you dine in the comfort of your own exclusive room. Yamagaso will be sure to heal the fatigue you've built up from traveling throughout the day.
3. Senkei Plaza
If you're looking for a casual place to stay in Hakone and don't mind not having breakfast prepared for you, this is the place to go. Western-style rooms, as well as Japanese-Western mixes are available at reasonable prices. On the first floor are the GeSpa beauty salon, as well as Hanaguruma Café & Bar and Ramen House, so eating here is also an easy possibility. Additionally, Hakone-Yumoto Station is close by, so you can even find somewhere to eat while taking a stroll.