3 Old-Timey Snacks with Special Prizes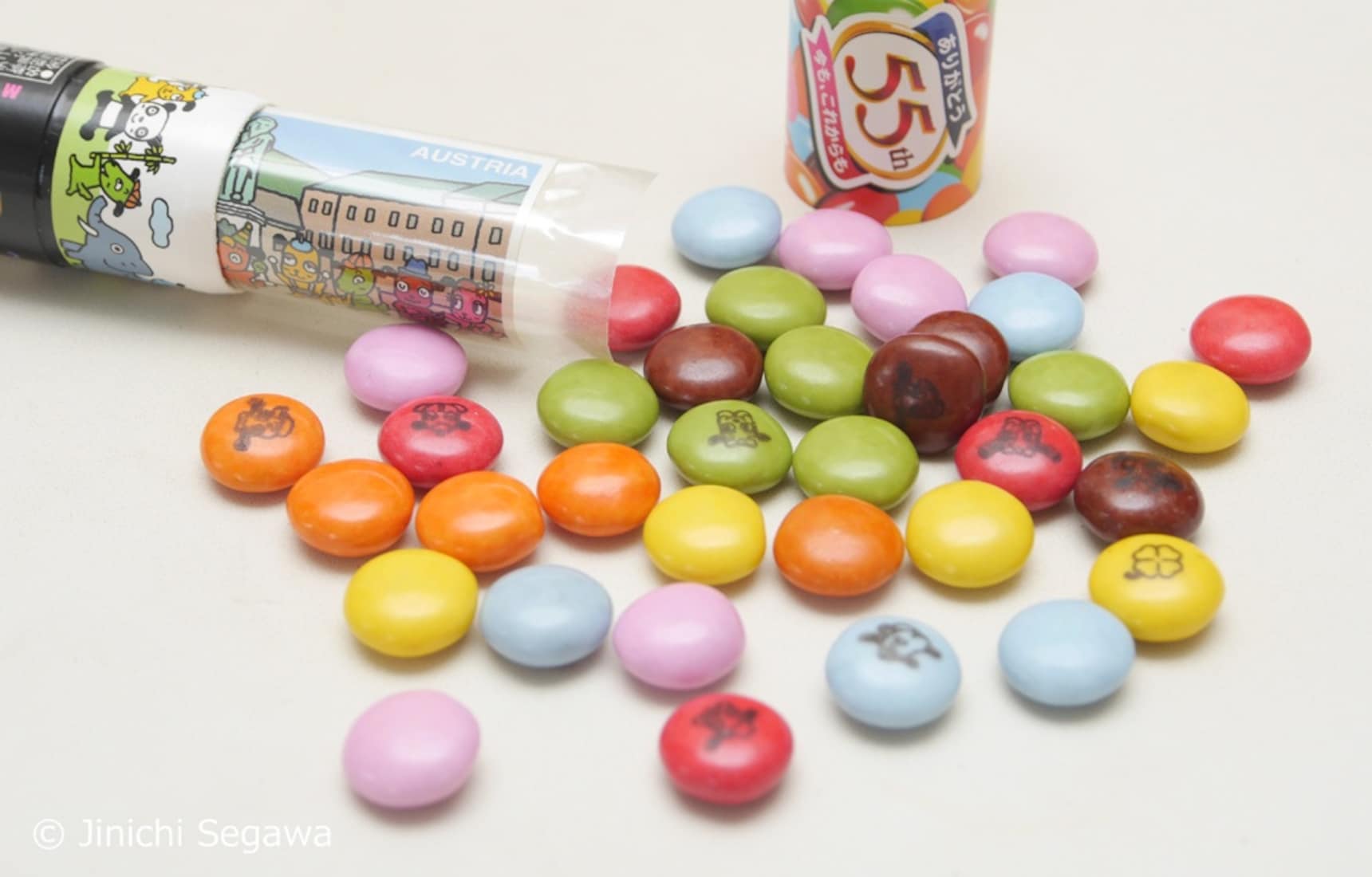 1. Glico Caramel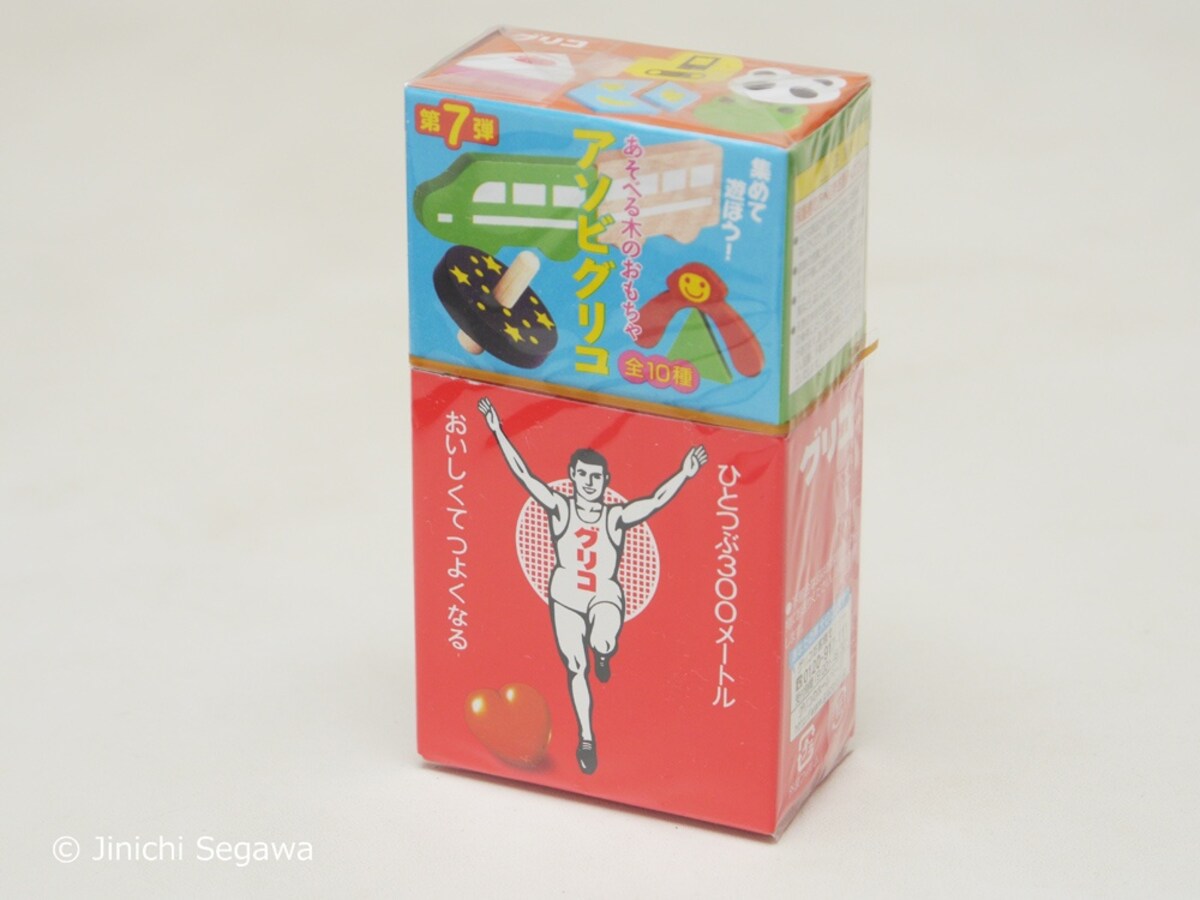 The original omake candy, Glico Caramel dates all the way back to 1923! The current packaging features the famous Glico Running Man on the bottom, which visitors to Osaka will recognize from the neon lights in the Dotonburi area. The bottom of the box is filled with caramel candy, while the blue part on top is for the omake toy.
In the past, the toys were made from ceramics, celluloid and metal. Now they're mostly made from plastic, though this one is actually made from wood. There are many collectors of these popular toys. You'll find four pieces of caramel in the box as well, so you'll have something sweet to chew on while you play!
2. Marble Chocolate
Having hit the shelves in 1961, Marble Chocolate candy celebrates its 55th anniversary in 2016. Featuring seven differently colored chocolate pieces, this candy is not only a hit with kids, but with adults as well.
The prize that comes with these bite-sized candies is a sticker. The current series features illustrations with the theme, "Around the World," with this one being from Austria. Apparently the first one to come out depicted the popular anime character, Astro Boy.
3. Pro Baseball Chips
1973 saw the release of Pro Baseball Chips, which are crunchy potato chips that come with pro baseball trading cards. The chips were an evolution of Sapporo Potato snacks that had been introduced with baseball cards the year before, which had themselves been inspired by Masked Rider cards included with snacks in 1971.
One package of Pro Baseball Chips contains two baseball cards featuring professional players. There's also a "lucky card," which can be exchanged for a card case or a pair of rare cards. Each year, the company prints out new cards featuring different players, which in turn sends the many collectors out on the hunt to collect them all!