1. Eyebrow Coat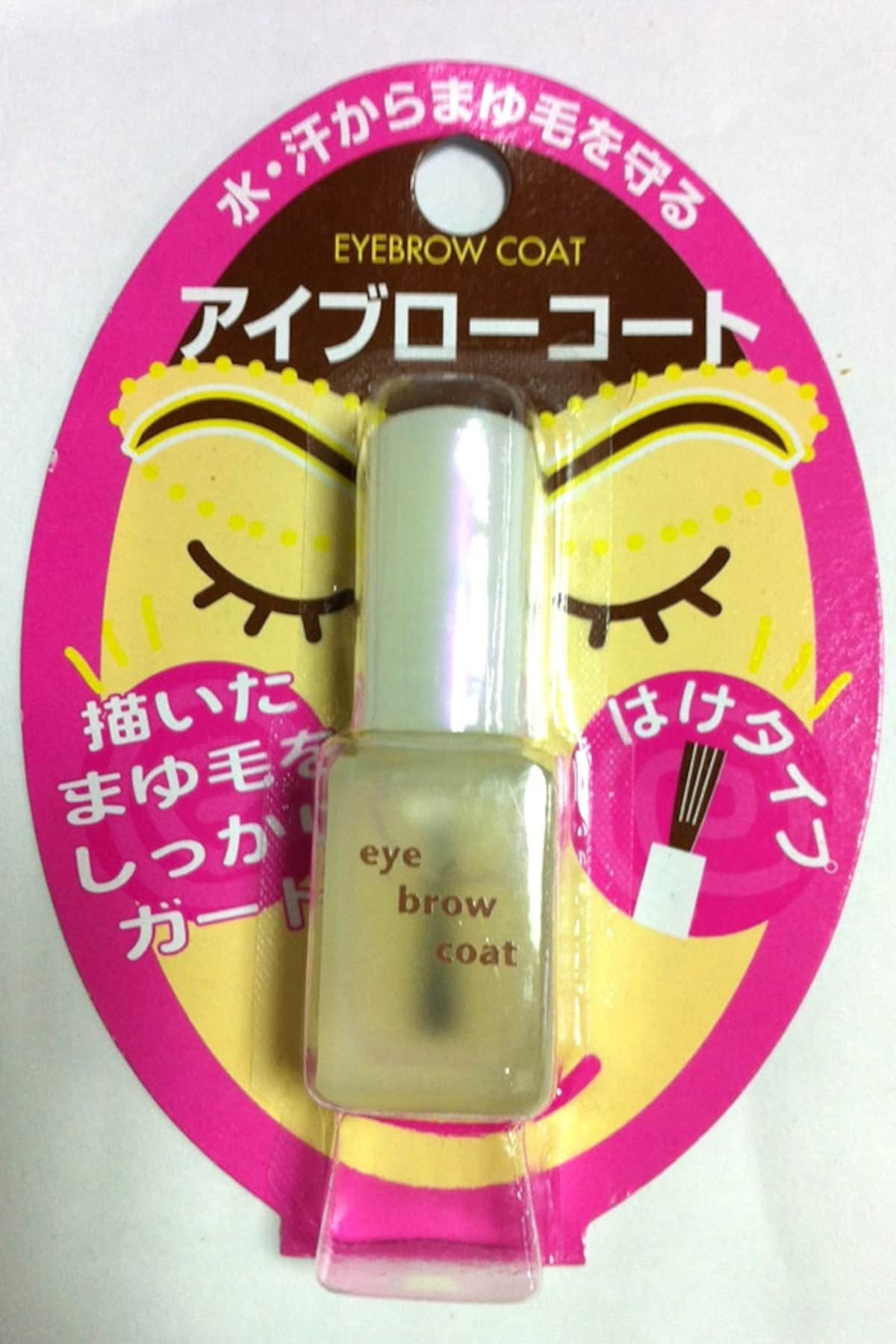 Have you ever had this happen to you: your eyebrows are truly on fleek and ready to greet the world, when the summer heat makes you to sweat like crazy, ruining your work of "high brow" art? If the answer is yes (or, if you want to prevent such a scene from ever happening), you need to pick up this waterproofing eyebrow gel. It stands up to sweat, but comes off easily with makeup remover.
2. Colorful Eye Shadow
Just because you want to save money doesn't mean you have to skimp on choices. These eyeshadow palettes have enough variety to create several looks. You can go with a more natural look for work, a cute selction of soft pinks for a weekend picnic, or go metallic for a fun night out.
3. Lip Crayon
Can you believe there are so many colors to choose from? With a selection including sweet red, rose pink, honey beige, marshmallow pink, red apple and cherry pink, you can easily change your lip color to perfectly match your style on any given day. They even work well on cheeks. You can buy one, or get the whole set for just ¥600!
4. Blush
Blush adds a nice healthy glow to the face and highlights the cheeks. With these powder palettes, four colors are provided, allowing you to create a natural look by blending the various shades. The colors range from orange to purple to pink, leaving cheeks looking smooth and rosy. Or go for the bold Igari look and pile on the pinks!
5. Nail Polish
Popular colors for nails change all the time. One day, beige is trendy; the next, everyone's rocking the reds. To ensure you're up-to-date, why not stock up on the wide selection of colors you can get from your local ¥100 shop? The pearlescent finish will make your friends ask which nail boutique you frequent!
6. False Lashes
Long, voluminous eyelashes are always in style in Japan, for everyday use as well as for cosplay. You can opt for a more natural look and fill in spaces on your eyelids, or add these on top of your existing full set of lashes to create an even thicker impression. What's more, they come in black, brown or white, so you can even create that fantasy look you've always wanted and easily remove them when you're done!