Top 10 Must-Try Izakaya Foods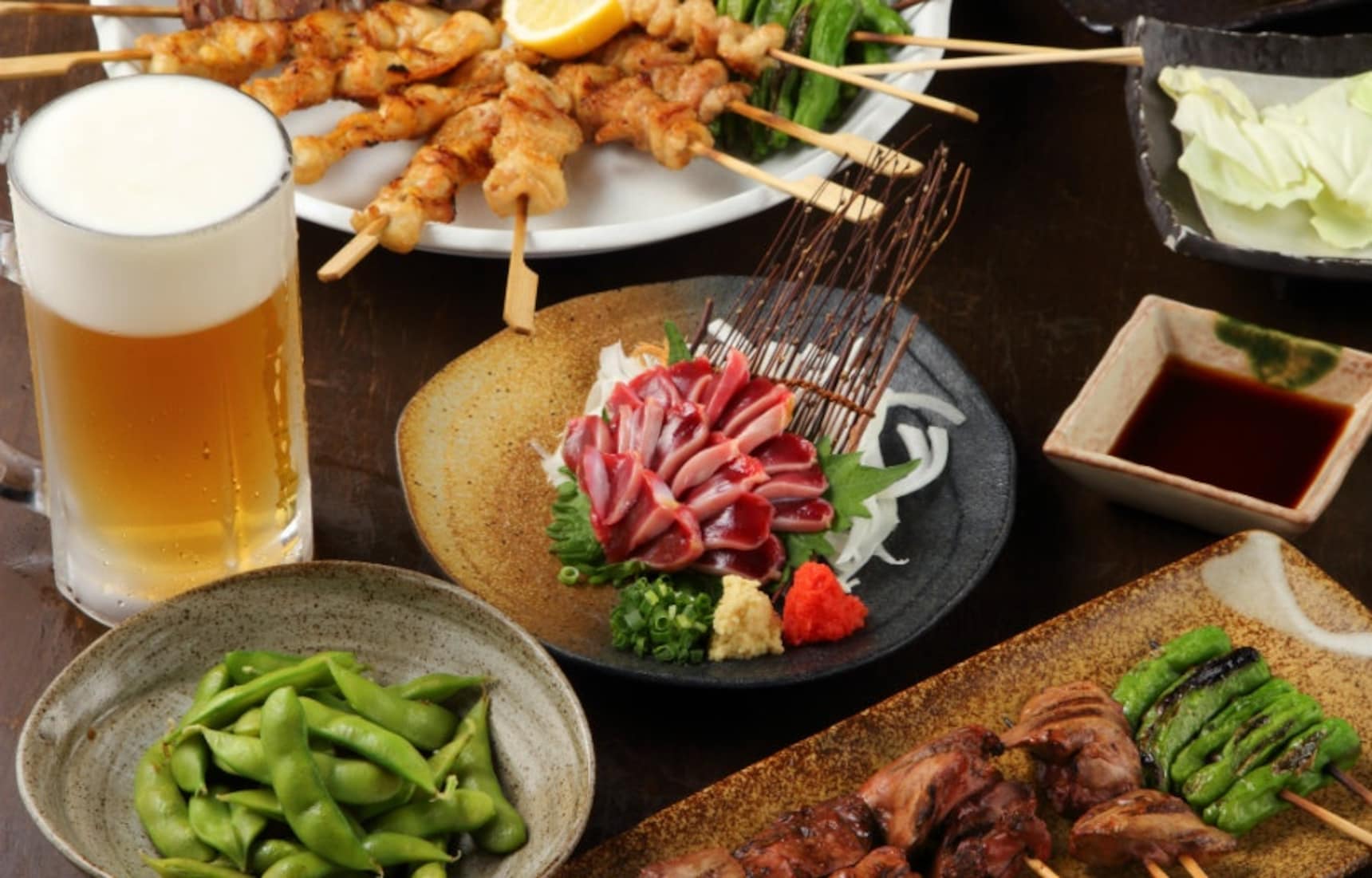 10. Katsu (カツ)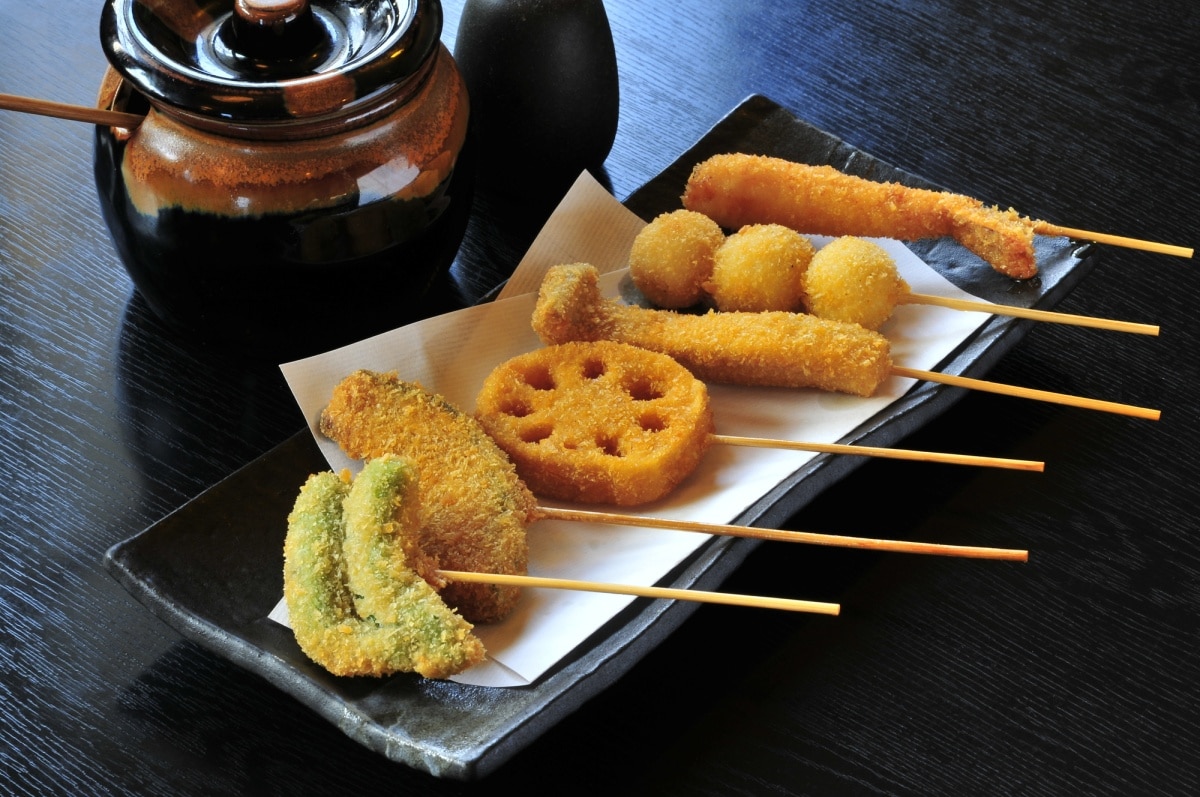 Katsu is a dish featuring meat or veggies covered in breadcrumbs and fried to perfection. Popular iterations include chicken katsu or tonkatsu (a fried pork cutlet), and while these can sometimes be found at izakaya, most will offer a selection of kushi-katsu—sticks of deep-fried goodness. Favorites include butabara (pork belly), aspara-bacon (bacon-wrapped asparagus), and more.
9. Pickles (漬物)
Tsukemono Japanese pickles are typically preserved in salt, miso, vinegar, or soy sauce, and can be found in almost any restaurant. Sometimes they accompany other dishes, but you can usually order a medley for the table. Popular pickled veggies include daikon radish, eggplant, burdock root, cucumber, and ginger, and there are fruits as well—don't forget about umeboshi pickled plum! They're tasty palette cleaners that hold up well to the food and drinks you'll find in izakaya.
8. Gyoza (餃子)
Gyoza are Chinese dumplings usually filled with meat (though vegetarian options are available). In most izakaya, the gyoza are pan-fried, creating a crispy skin on one side and a nice, soft underside, but you can also find them boiled as well. Dip them in your preferred ratio of soy sauce, vinegar, and chili oil and wash it down with a cold beer!
7. Tebasaki (手羽先)
These twice-fried chicken wings are classic Japanese pub fare. While you can get these crunchy delights at most izakaya, the Nagoya-style tebasaki are on another level. Coated with a slightly sweet glaze made from red miso, these wings are truly divine!
6. Tofu (豆腐)
Tofu is extremely versatile, and there are many different ways it is served in izakaya. One popular dish is agedashi tofu (pronounced agedashi-dofu), lightly fried silken tofu. The melty filling, surrounded by a crackly coating, is completed with shredded daikon radish and strips of seaweed. This treat may be ostensibly vegetarian, but often it's brought out floating in fish stock. If this is a concern, please ask your server before ordering.

Other tofu options include hiyayakko (a cold tofu dish), and various tofu salads. Yum!
5. Grilled Fish (焼き魚)
Seafood is an essential part of the Japanese diet, and you'd be hard pressed to find an izakaya that doesn't offer some kind of grilled fish on the menu. Typical choices include buttery hokke (ホッケ) and flaky saba (サバ)—both kinds of mackerel. You can occasionally come across raw fish as well, bringing us to...