Sabouru Café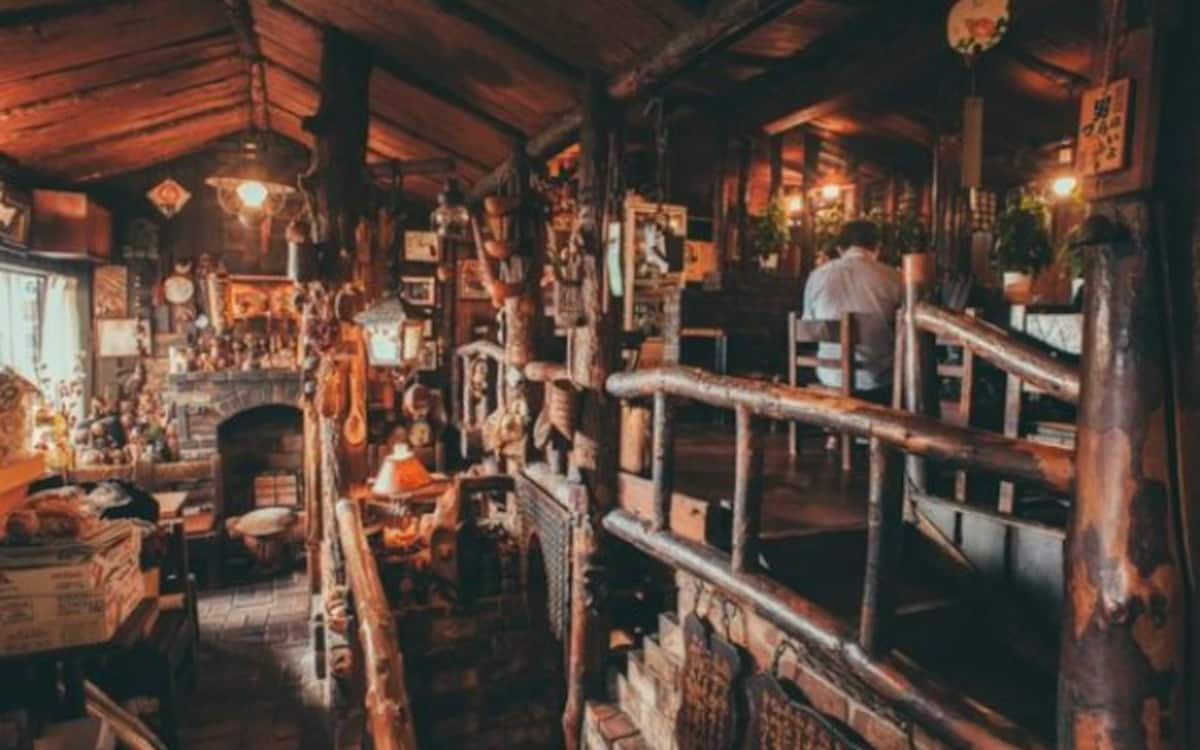 You'll spot Sabouru and Sabouru 2 if you look over your shoulder upon coming out of Jimbocho Station's A7 Exit. The café is, well, unique. It's neither Japanese nor Western—it's like a lodge, but it's not.

Sabor means flavor in Spanish, and in the over-50-year history of this coffee shop, I wonder how often students would also saboru (which in Japanese means "slack off") here. The location was used in the movie Shitsurakuen (Lost Paradise), and many artists, writers and actors are known to visit. This place probably has many stories to tell. The banter between customers and staff is casual, creating a relaxed atmosphere.
The shop has a downstairs, a first floor and an upstairs area. The seat placement and lamps also contribute to the relaxed mood. There's a strange dragon or flying kirin statue in the shop as well, bearing an expression that seems to silently say, "Does it actually matter what I am?"

The coffee is recommended, but the retro milkshake is really what you should order. It comes with a side of peanuts for ¥500.
Sabouru 2
Just to the right of Sabouru you'll find Sabouru 2, which is food-centric and more than just your average coffee shop. On weekdays during lunchtime it's filled with office workers from the neighborhood. You'll see few students at these times, almost as if they sense the change in atmosphere.

Here I ordered the much-talked-about spaghetti Napolitan for ¥650, which comes with a mountainous side of salad. The curry the table next to me ordered was large as well. If you want a meal, it's better to start at Sabouru 2, then changing to Sabouru. Going from one shop for food to another for tea is a pleasantly extravagant experience.
Sabou Kanda Burajiru
A few minutes away from Sabouru is Sabou Kanda Burajiru, with "Brazil" ("Burajiru") written in kanji in the name! This picture above is of the first floor, which is dedicated to coffee. The shop itself is downstairs.

The strong bittersweet Kanda Blend costs ¥500 and is expressive of a truly dedicated coffee shop. There are many different coffees, but make sure you also taste one of the variety of cakes on offer, which are geared toward adults and aren't too sweet. Don't forget to have some coffee jelly as well!

There are many more old coffee shops in the area, so whether visiting the numerous used bookstores or finding small curry shops, discovery after discovery awaits.