Take Home a Piece of Niigata
Metalware & Cutlery — Tsubame-Sanjo Regional Industries Promotion Center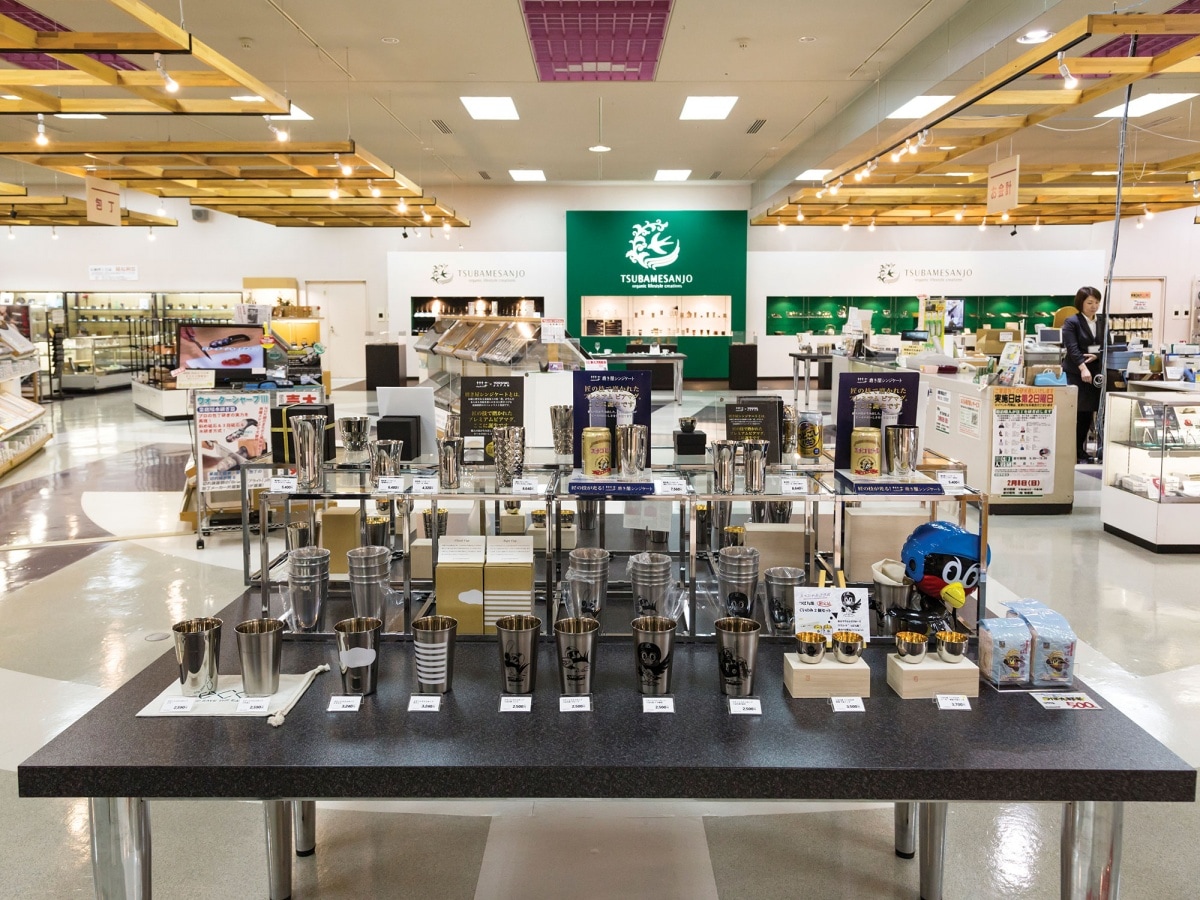 The Tsubame-Sanjo Regional Industries Promotion Center is where manufacturers from all over Tsubame and Sanjo showcase their wares. So whether you're after fine cutlery, spanking new pots and pants, a specialty knife or matching sake cups, you're sure to find it all here. Plus, as you can shop tax-free, you can enjoy some incredible savings.
Sake Secchubai — Maruyama Sake Brewery
Maruyama Sake Brewery takes pride in the fact that it still produces koji (rice mold for sake brewing) the traditional way, a process that has become automated at other breweries. That, coupled with the use of pure water, is responsible for the brewery's soft and slightly sweet sake. The sake is always left to mature, and is mixed with previous batches to ensure its consistent quality.
Doburoku Sweets — La Pâtisserie Kamada
Behold the wonder that is doburoku ("cloudy," or unfiltered sake). It can be enjoyed on its own, but the pastry chef at La Pâtisserie Kamada has taken it a step further and incorporated it into a variety of desserts such as cake, Japanese-style cheesecake and jelly, which were created to encourage more people to enjoy doburoku. We found the doburoku jelly to be not too sweet and very refreshing, without an overpowering taste of alcohol. And the fluffy cheesecake was so moreish, we found it hard to stop at just one bite.
Wine — Iwanohara Vineyard
Iwanohara Vineyard was founded in 1890 as a way to provide jobs for the local populace and boost the economy. Through a painstaking trial-and-error process, the vineyard has managed to produce a small selection of quality wines by creating its own hybrid grapes. It also has two wine cellars that make use of natural methods of keep the temperature at a consistent 17 degrees Celsius (62.6°F) all year round. We especially enjoyed Miyukibana, an easy-to-drink fruity wine with hints of floral notes that would pair well with grilled meat.

Find out what other incredible products you can bring home from Niigata by clicking the link below!