Take Home Historical Memories from Nara
Nara is one of the most popular places for travelers in Japan. Known for its deer population and its numerous historical temples, it's also where you can find some incredible souvenirs for your friends and family back home. Here, we give you some oldies but goodies to look out for from some of Nara's long-established companies.
1. Warabi Mochi — Senjyuan Yoshimune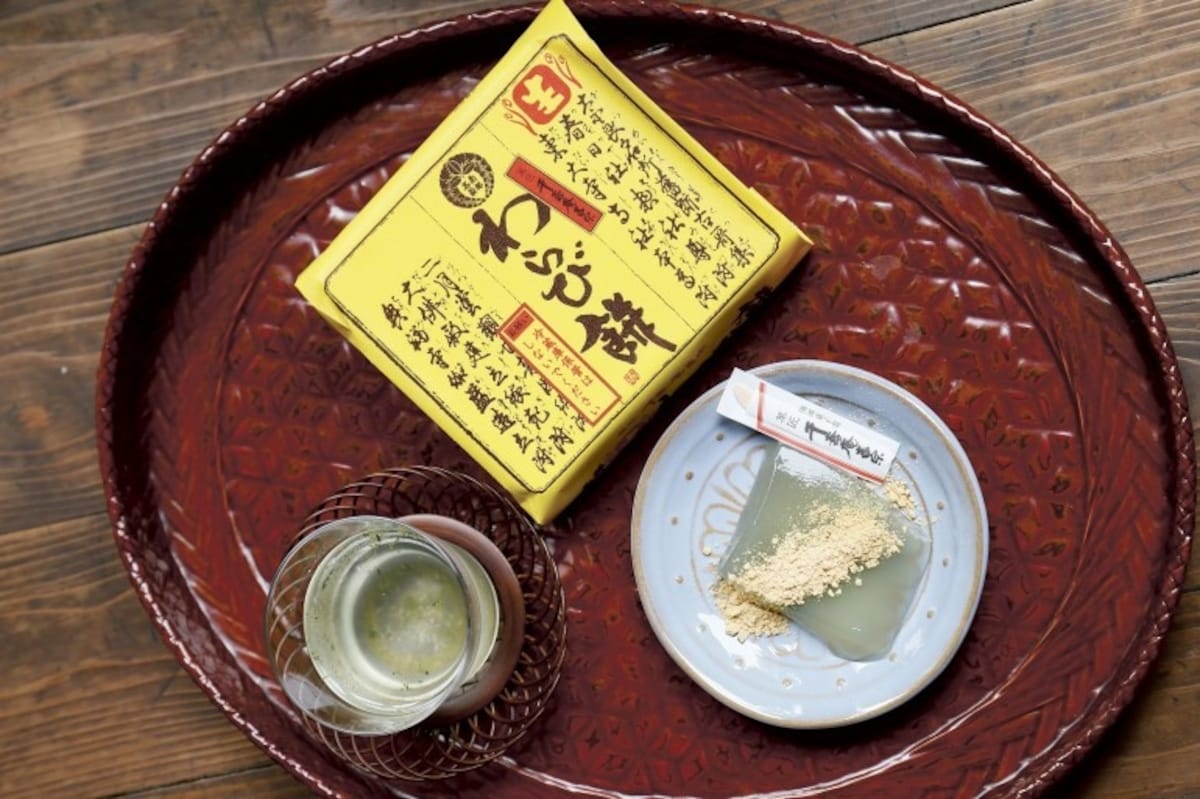 Bite into history (literally!) with the warabi mochi (a bracken-starch dumpling) from Senjyuan Yoshimune. These gelatinous sweets are made from a starch mixture made from Kagoshima sweet potato starch and warabi root, using a recipe found in historical records.

Mochi made purely with warabi starch is priced more dearly, as a kilogram of the root can cost up to ¥2,000 (US$18.80). Warabi mochi from this 79-year-old family business isn't available at the duty-free stores at the airport!
2. Sake — Imanishi Shuzo Original Store
The sake from this 350-year-old brewery is not to be missed. Located in Miwa, said to be the very first place in Japan to brew sake, the drink here is made from well water that flows from Mount Miwa. Known as gokozui (water from the gods), this water is said to be able to heal ailments. You can also sign up for a sake brewery tour and sake tasting session.
3. Digestive Pills — Zenitani Shokaku-do
It may seem rather odd to buy a friend digestive pills as a gift, but these have an interesting story behind them. Back in the olden days, before embarking on their pilgrimage into the mountains, trainee Shugendo monks would stop in the town of Dorogawa. Here, they would buy these digestive pills—known as Daranisuke-gan—in case they get any abdominal discomforts up in the mountain.

Every packet holds 30 small black pills, and you're supposed to take them all in one dose. These pills, reportedly, are great for indigestion, bloating, hangovers, constipation and diarrhea. There are several shops selling them but, due to health regulations, they all share the same recipe.
4. Nara Pickles & Deer Cookies — Kasugano
Called Narazuke, these pickles are a Nara signature. The earliest mentions of the Narazuke can be found in historical records dating back to 1,300 years ago. Made from a vegetable called shirouri (white melon), the pickles are marinated with sake mash for a unique flavor.

Souvenir shop Kasugano was started by the owner's parents 88 years ago as a restaurant. Today, it continues to receive large groups of tourists from China and Taiwan, who will first dine at its second-story restaurant before shopping for souvenirs on the ground floor. Don't worry if pickles aren't your thing—there are super-cute deer cookies you can buy for friends back home too!
5. Somen — Miwa Somen Yamamoto
The great water of Miwa isn't just perfect for brewing sake; it's also wonderful for the making of somen, thin white noodles that require both time and technique to create.

At Miwa Somen Yamamoto, somen of varying thicknesses can be found—the thinner the noodle, the pricier. If you're seeking to impress your mother-in-law, be sure to get her the store specialty: White Dragon and White Hair.

To find more souvenirs from incredible shops in Nara, read on at Oishii below!