5 Childhood Fantasies Come to Life in Japan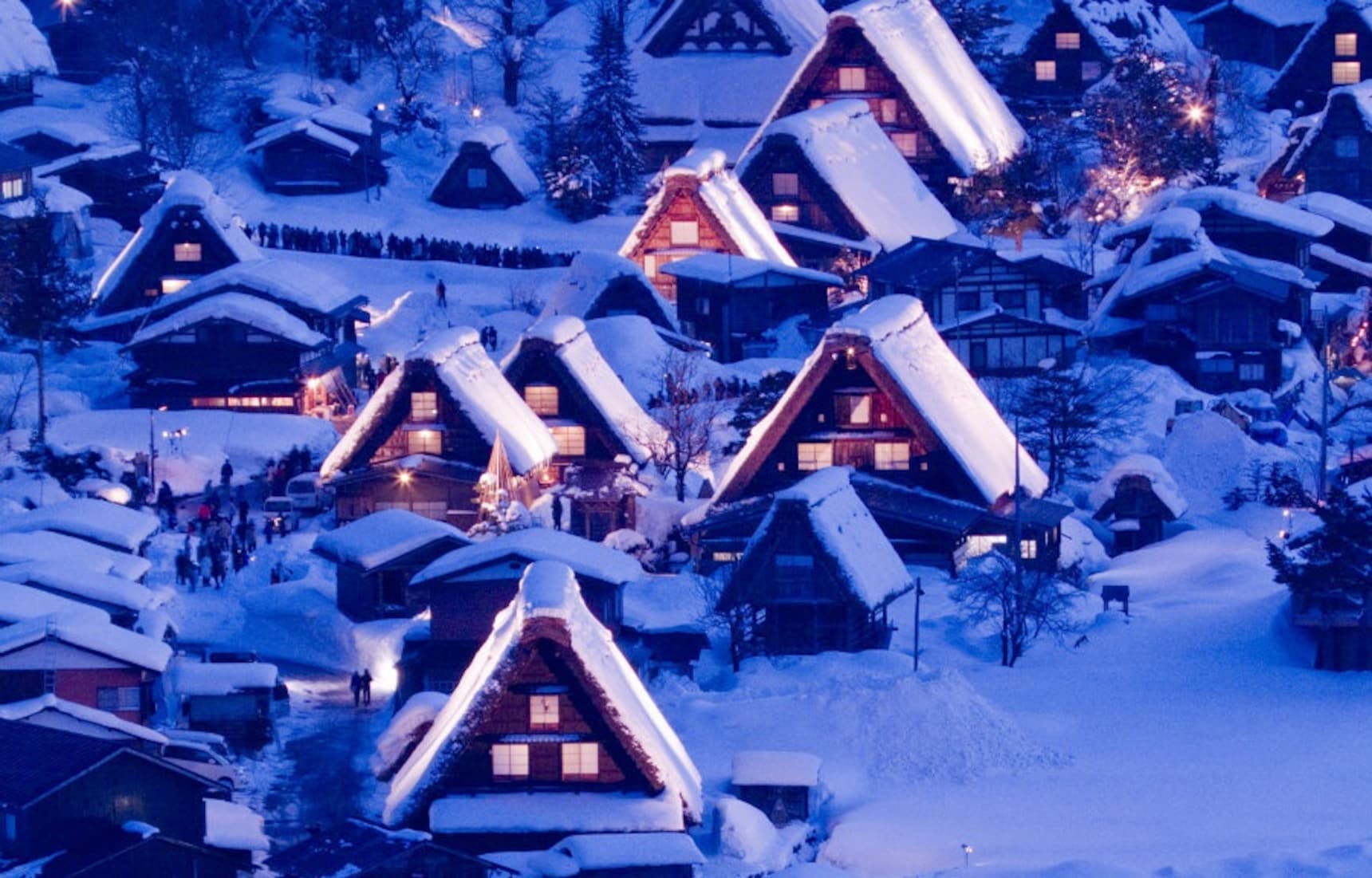 A trip to the more familiar prefectures of Japan, such as Tokyo, Osaka, Kyoto or Fukuoka, may give you the impression that you've seen the best of Japan. Yet, the glimmering metropolises of Tokyo and Osaka, and the rich cultural heritage of Kyoto or Fukuoka, may pale in comparison to seeing your childhood wishes come true.
5. Adventuring with Alice in Yufuin Wonderland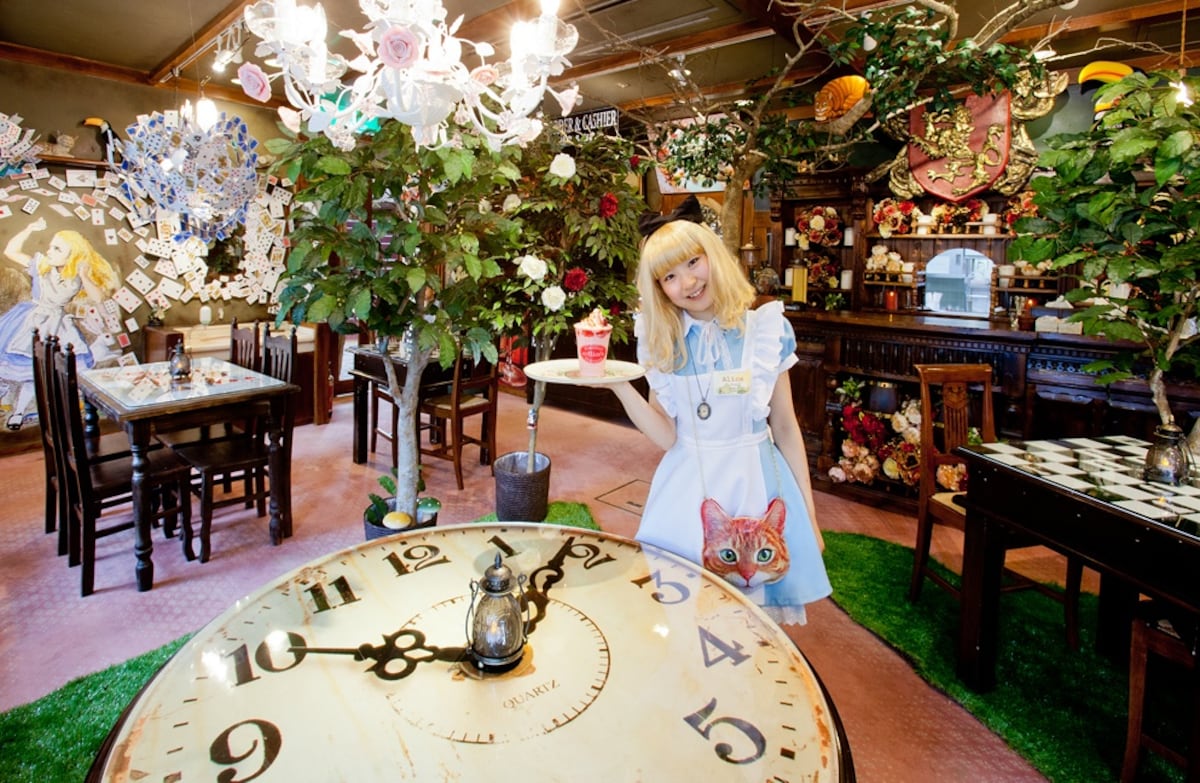 You need not find a magical rabbit hole to have access to the Alice in Wonderland fantasy world of big clocks, furry creatures and overwhelming playing cards—Yufuin Floral Village in Oita Prefecture has them all! The resort, filled with little houses, could possibly remind anyone of their childhood's "Polly Pocket" toys. But inside each pastel-painted small house is a traditional tatami setup. So while the external appearance may look more like a childhood dream, the interior still gives the Japanese vibe you may hope to see as a tourist. As a bonus, you can enjoy shopping in themed shops, including a real-life Kiki's Bakery, and also try the onsen (hot spring) inside the premises.
4. Pass Time in a 'Secret Garden' in Karuizawa
You may not be as spoiled as Mary Lennox, the young protagonist in Frances Hodgson Burnett's children's book The Secret Garden, but you must demand to see this private garden in Hoshinoya Karuizawa if you're in the area! Lush and posh, these manicured gardens would surely invoke the themes of the storybook garden—healing, rejuvenation and magical realism.

The good news is: beyond this private resort, there's still much of Mother Earth to enjoy within Karuizawa—namely the famous Stone Church, Lake Shiozawa and the Karuizawa Shiraito Falls.
3. Exploring the 'Polar Express' in Shirakawa-go
Regardless if you've been naughty or nice, put this on your Christmas list! The picturesque view of Shirakawa-go Village in Gifu Prefecture in winter seems like a scene taken from the pages of the Polar Express children's book by Chris Van Allsburg—made popular by an animated film released by Warner Brothers, with narration done by Tom Hanks. Snow-capped houses and pearly white streets of snow, with yellow lights brimming as the sun sets, seem too good to be true. But, childhood fantasy scenes do come true in this village (well, sans the presence of the reindeer, elves and Santa)!

Shirakawa-go minus the snow also proves to be quite quaint, with greenery and an abundance of flora and fauna that could pass as a Disney movie's woods come to life.
2. Swimming in Edible Goodness ala 'Charlie & the Chocolate Factory'
Even Roald Dahl, author of the 1960 children's classic Charlie and the Chocolate Factory, would be thrilled to know that swimming in edible goodness is possible—only that chocolate may be more sticky than refreshing for a bath. Maybe you still have that childhood fantasy at the back of your mind, but your priorities have slightly changed. Enjoy the kind of same fun, with better grown-up alternatives: such as wine, green tea and coffee-filled pools to dive into. Book a trip to Hakone; a day at Yunessun Hot Springs Resort and Spa surely won't disappoint!
1. 'Finding Dory' in Taketomi
You may end up Finding Dory and her whole family swimming in schools as you ride in one of the glass-bottomed whale boats around the island of Taketomi in Okinawa Prefecture. This resort destination has no trace of the bustling city life of Tokyo. Blessed with crystal clear blue waters, teeming with a variety of marine species, and lush tropical vegetation on land, Okinawa is "the Hawaii of Japan." One of the more popular islands, Taketomi is the perfect resort destination for honeymooners, families or even soul-searching wanderers. If Hokkaido seafood currently holds top rank in your head, you may reconsider once you get to indulge in fresh uni (sea urchin) and jumbo crabs in this paradise beauty.