Check Out the Real Kiki's Bakery!
Yufuin Floral Village, an entertainment and hotel complex in Kyushu's Oita Prefecture, looks like a small town in the European countryside. The quaint, flower-lined walking paths are charming enough on their own, but the must-see spot is a bakery modeled after the one that took in the witch Kiki in the Ghibli anime Kiki's Delivery Service.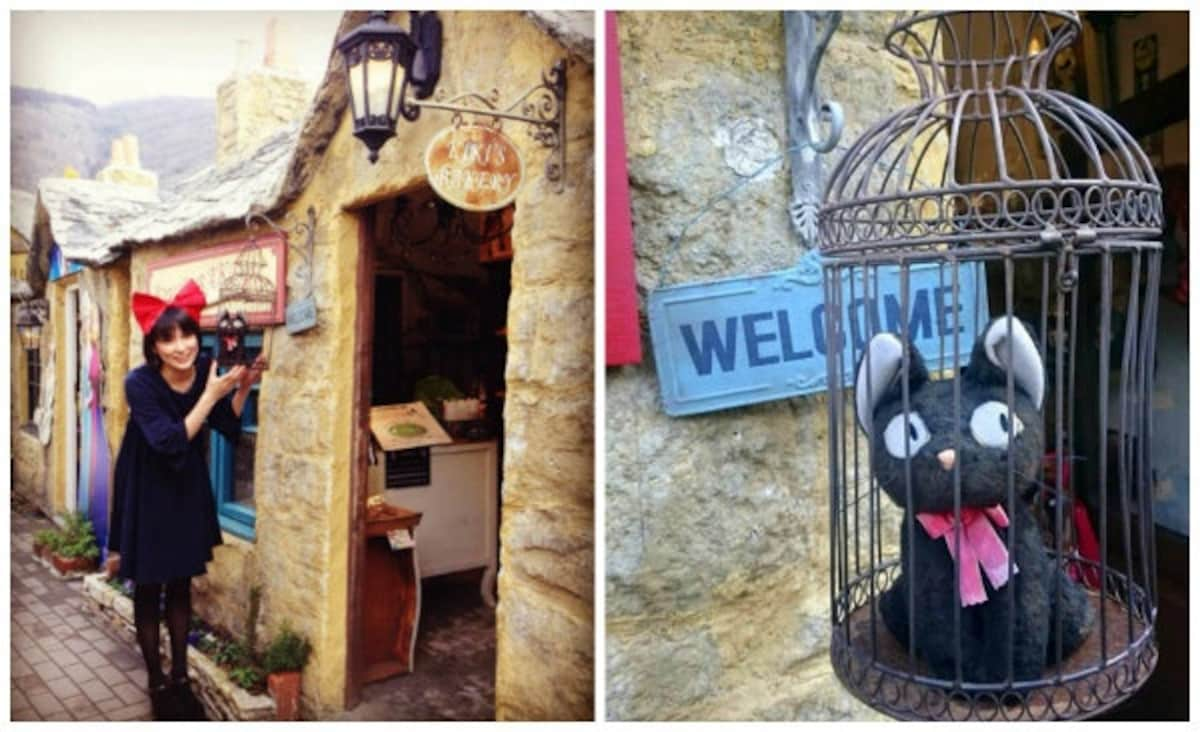 You can even choose to cosplay the part if you're so inclined—though it's not required. And if the shop's name and witch's broom prominently displayed above the window aren't enough to tip you off as to its inspiration, Jiji, Kiki's black cat companion, is on hand to greet customers as well.
Inside, there's still more anime appeal. Like most Japanese bakeries, customers take the bread they want to buy from trays, and each one has an explanatory placard. Some of them, though, also have a heart-shaped sign on which is written "Kiki's recommendation."