7 Stellar Izu Hotels
Located roughly two hours southwest of Tokyo, the Izu Peninsula is a popular resort region known for its scenic mountains, sandy beaches and abundant hot springs. Here you'll find everything from modern seaside resorts to secluded springs with over 1,000 years of history—not to mention a few stunning views of Mount Fuji!
7. Osawa Onsen Hotel's Yoda-no-sho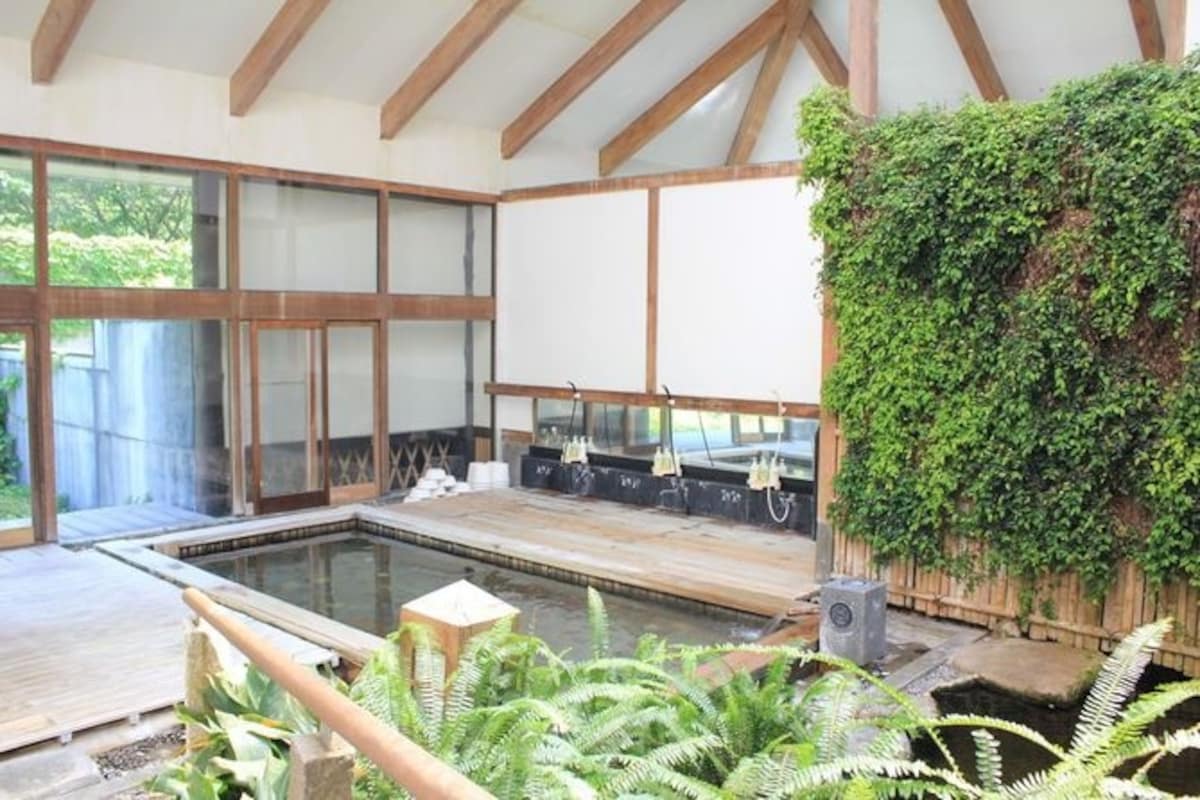 The Yoda residence ("Yoda-no-sho") belonged to a family of noble retainers of Takeda Masaru, the son of renowned feudal lord Takeda Shingen.

Osawa Onsen Hotel's Yoda-no-sho is a historic hot spring inn where you can stay at the Yoda residence. It was built during the Edo Period (1603-1868) and consists of a main building, a warehouse, a rice granary and a cellar for miso. The entire residence has been designated a Tangible Cultural Property by Shizuoka Prefecture, with the historical legacy keenly preserved even after the building was turned into a hot spring inn.
6. Tofuya Resort & Spa Izu
Yoshina Onsen was said to have been founded in the Nara Period (710-794) by the Buddhist priest Gyoki, and is the oldest onsen (hot spring) in Izu. Yoshina grew around Zenmyoji Temple, and since the end of the Nara Period has been believed to have spirits that aid with pregnancy.

The main inn here is the Tofuya Resort & Spa Izu, where Yoshina Onsen springs out and where Oman no Kata, the concubine of the first Tokugawa shogun, Tokugawa Ieyasu, is said to have bathed in order to bear him children. There are many types of rooms, ranging from standard spaces to riverside rooms and rooms with half an outdoor bath attached.
5. Hotel Harvest Amagikogen
At an altitude of 900 meters (2,953 ft), Hotel Harvest Amagikogen is located in the heart of a mountain range that includes Mount Amagi, one of Japan's 100 Famous Mountains. While this is a membership-based hotel, non-members can also stay, and you can enjoy an incredible panoramic view of everything from Sagami Bay to Mount Fuji. Be sure to visit the baths on the top floor!

Since you're at a higher altitude, Amagikogen is about 6 degrees Celsius colder than down in the cities. Surrounded by untouched nature, you can watch the birds spread their wings and fly through the sky, or even catch a glimpse of wild deer peeping out their heads from the foliage.
4. Izu Imaihama Tokyu Hotel
The exotic summer plants and beachside pool at Izu Imaihama Tokyu Hotel will give you the feeling of being at a tropical resort. There's also a kids' pool, and you're free to take a dip even after you've checked out.

Nearby Imaihama Beach extends for nearly a kilometer (0.6 mi), making it one of the longest beaches on the Izu Peninsula. At the peak of beach season from mid-July to late August, the local tourist association organizes events like the Imaihama Treasure Hunt and the Imaihama Beach Flags Contest, making this beach about a lot more than just swimming!
3. Hoshino Resort Risonare Atami
The Hoshino Resort group's Risonare Atami is a great place to enjoy a variety of activities and events for all ages. The resort's specialty is hospitality toward children, including a kids' climbing wall, arts and crafts workshops, strawberry picking and more—in addition to the requisite hot spring baths and other amenities.

Designed by Klein Dytham Achitecture, the hotel has been structured to offer an unparalleled view of the famous Atami fireworks—but you can also enjoy the ocean view from any of the rooms. This is a great example of Hoshino Resort hospitality.
2. DHC Akazawa Geihinkan
Akazawa Onsen-kyo, or Akazawa hot spring township, is located in Ito City. Akazawa is considered one of the country's must-visit hot springs, and is also called "DHC Onsen," as the Japanese cosmetic company DHC is the owner of the township.

DHC Akazawa Geihinkan is located near the coast, and boasts various facilities such as a hotel, hot springs, bowling alleys, tennis courts and a fitness gym, providing a luxurious vacation environment for families and couples.
1. Atagawa Prince Hotel
Atagawa Prince hotel, perched high up in the the Atagawa Onsen area, is made for truly enjoying a hot spring bath. Along with an outdoor bath that overlooks Sagami Bay there are 14 different hot spring baths to enjoy, fed by two different spring sources.

The rooftop outdoor bath is 80 meters (262 ft) above sea level. If you're lucky with the weather, you can see Oshima and the other Izu Islands in the distance from the bath!