6. Hirizohama (Shizuoka)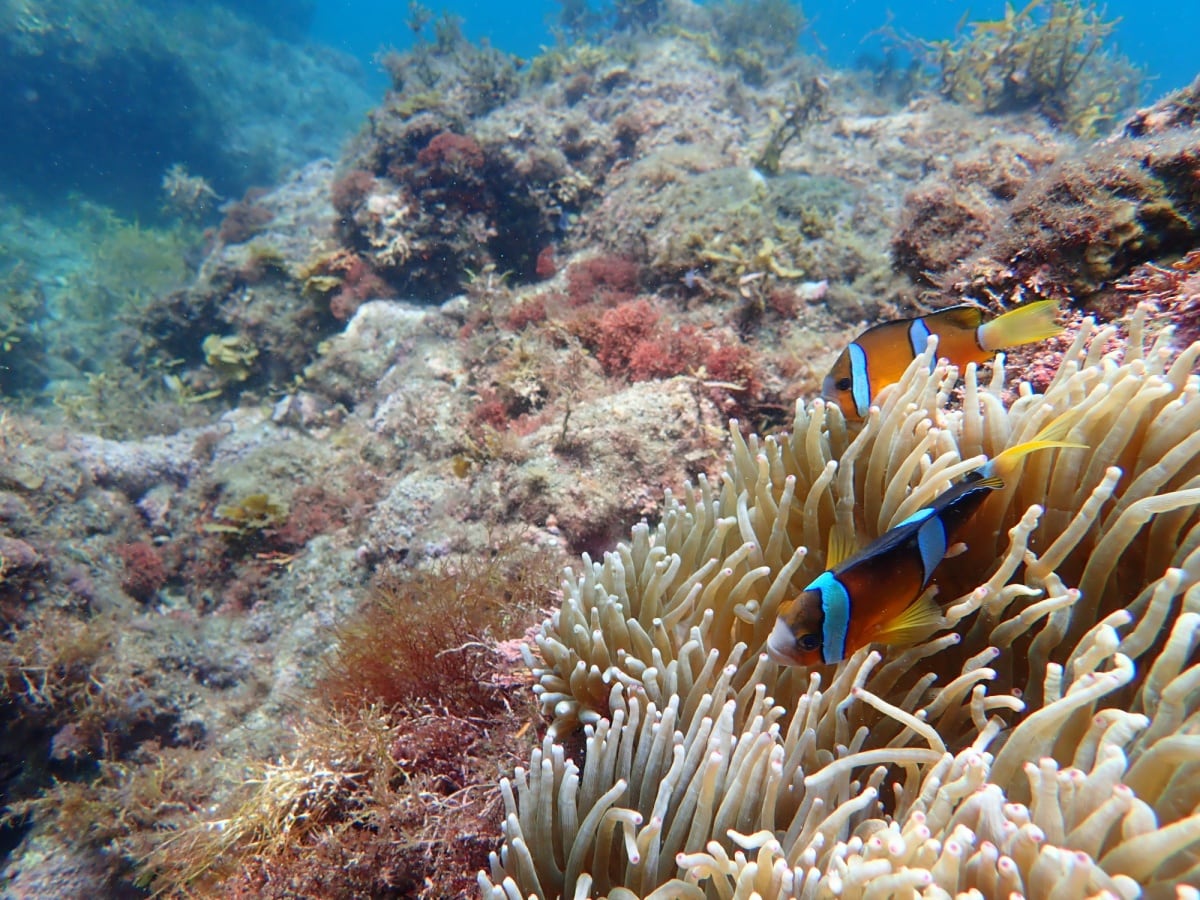 This idyllic beach is located on the southernmost tip of Izu and is only accessible by car or boat. While it's a bit too rocky to be an appealing sunbathing spot, it offers breathtaking snorkeling, since the waters are home to a wide variety of flora and fauna.
5. Hitotsuku Beach (Nagasaki)
If you're a little irritated by crowds but still long to lounge on a white, sandy shore, then Hitotsuku Beach is the place for you! Located in Nagasaki, this particular beach is relatively unknown compared to others in the area. As a result, much of its natural beauty has been preserved.
4. Suishohama (Fukui)
In Japanese, suisho means crystal, and the Fukui Prefecture beach Suishohama definitely lives up to its name. With crystal clear waters reminiscent of Hawaii, the sand itself also sparkles like a gem, making it a glimmering spot perfect for swimming or sunbathing.
3. Kondoi Beach (Okinawa)
Okinawa has some of the best beaches in the country, and Kondoi Beach, located on Taketomi Island, is no exception. It's accessible from the larger island of Ishigaki by ferry, and has a pristine white beach complimented by the emerald-colored water. As the longest beach on the island, it stretches almost as far as the eye can see.
2. Yurigahama (Kagoshima)
Yurigahama can be found on Yoron Island, the southernmost island in Kagoshima Prefecture. Sometimes referred to as a ghost beach, Yurigahama is only accessible at low tide. For the same reason, the beach is also constantly changing shape. But, when the time is right, this beach offers all the clear water and blue skies a beach bum needs to feel at peace.
1. Nishihama (Okinawa)
Another Okinawan paradise, Nishihama is on Hateruma Island, which is accessible by an hour-long ferry ride from Ishigaki. Perhaps home to the most picturesque beaches in the country, the white sand and clear waters are a well-earned source of local pride. It's the perfect place to unwind for some fun in the sun.