Looking for a Next-Level Sharpener?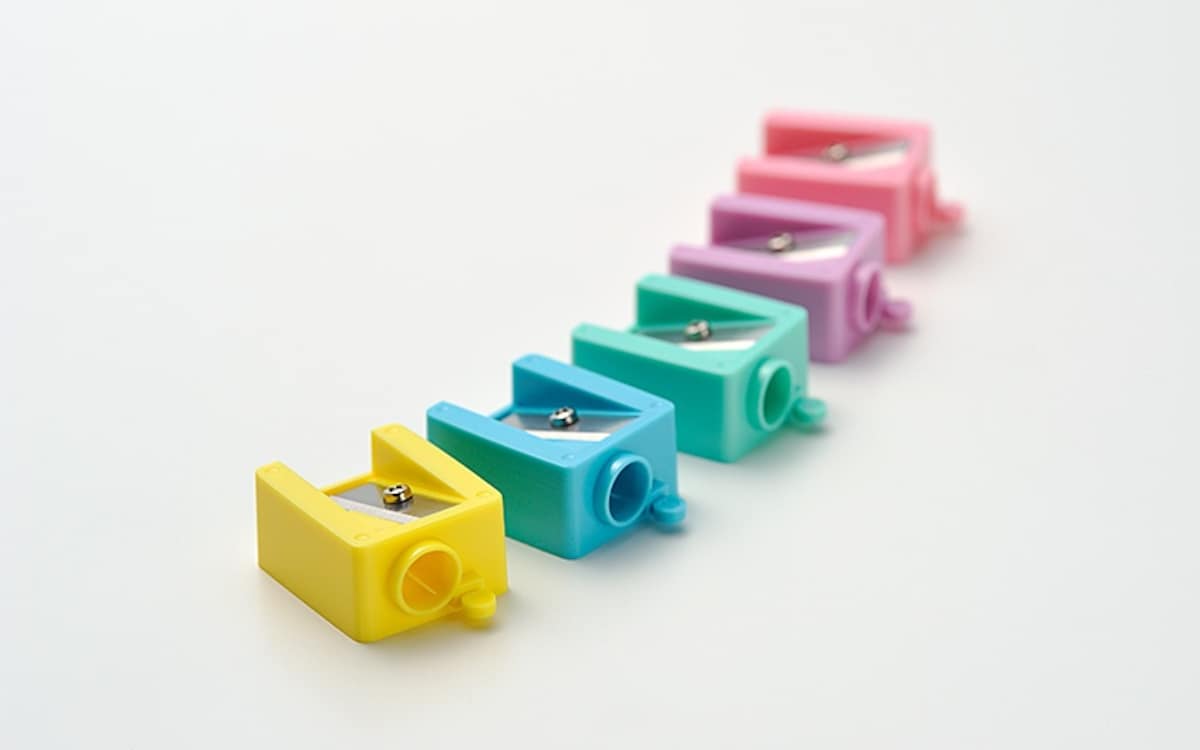 In 1933, Nakajima founded his workshop with pen shafts and cigarette holders first off the line, and pencil sharpeners following some ten years later. And in the 70 years since, Nakajima Jukyudo Co., Ltd. has been sharpening its craft to perfection.

Junya Nakajima is the third Nakajima to take the company's helm. And he's not the kind of boss to sit in an office all day; he places his hands on the products every day, setting and running machinery himself. His and his team's expertise and dedication has made Nakajima Jukyudo the top pencil sharpener seller in the country.
Nakajima takes pride in the fact that his products are made in Osaka. In fact, almost everything is done on-site, from setting the molds to sharpening the steel blades, from assembly to inspection and packaging. That's a different way of working from most other businesses in the sector; taking a piecemeal approach is the norm. By contrast, Nakajima Jukyudo's team of 13 employees has their hands and eyes on every step of the process.
Nakajima's sharpeners are already sold all over the world under different brand names, but in recent years their reputation for quality has allowed them to export under their own label.

Their slogan, "light as an apple peel, sharp as a samurai sword," has served them well. It may be a modest pleasure, but the long, smooth curls of wood shaved from a pencil by an expertly honed, properly constructed tool are satisfying indeed.