15 Must-Try Tokyo Restaurants
15. The birthplace of "viking" style dining in Japan: The Imperial Viking Sal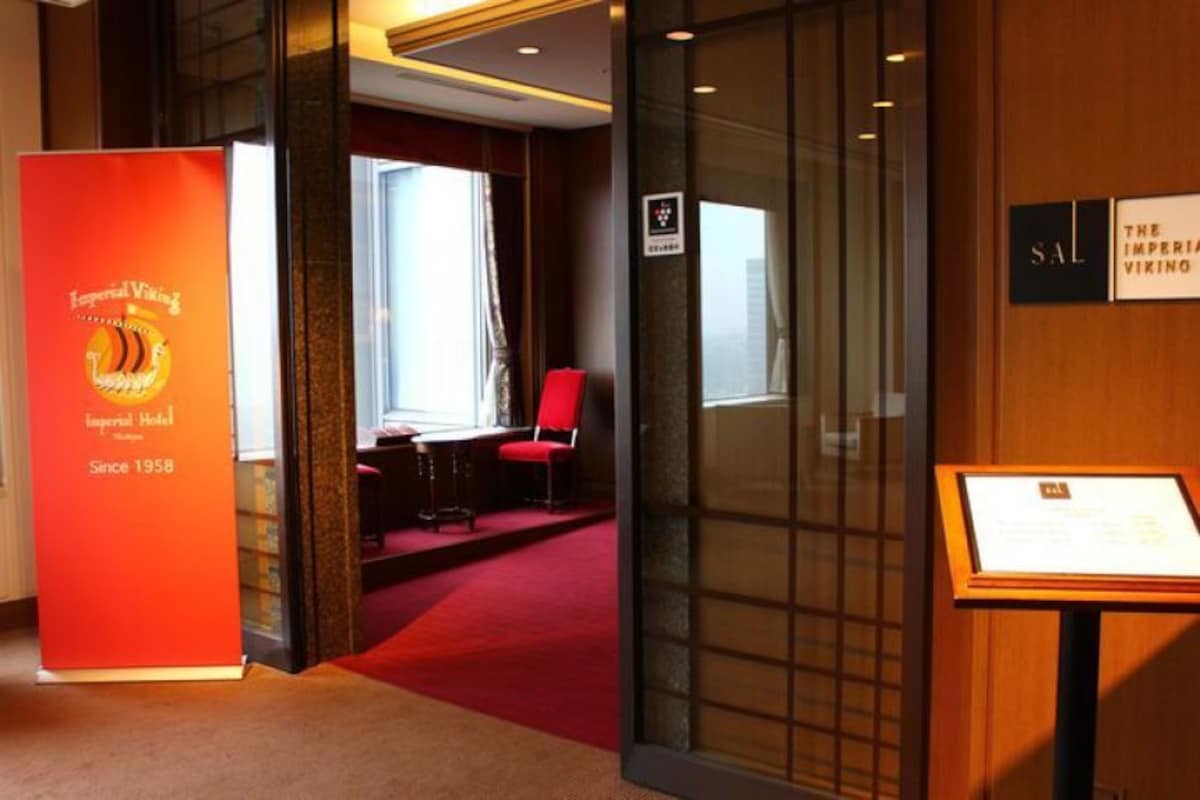 When looking for a restaurant in Japan, you might often come across the word "viking" to describe the way food is served. Don't worry, you won't be in any danger.

Viking-style dining refers to buffets in Japan, and it is said that The Imperial Viking Sal, a restaurant located on the 17th floor of Imperial Hotel Tokyo, is the first restaurant in Japan to serve eat-all-you-can plans. Opened in 1958, the restaurant has a grand design and also provides a great view of Tokyo from the windows.

Over 40 choices of international cuisine are available at The Imperial Viking Sal. Many of the recipes have been maintained for over 50 years, such as original potato salads, toasted beef (available during dinner) and even escargot! The desserts also come in a wide variety, including jellies, roll cakes, cookies and ice cream.
14. Restaurant Saito - top-quality seafood restaurant in Tokyo
Saito is located near Iriya station and is one of the most popular seafood restaurants around the downtown area there.

Numerous television programmes have featured Saito before and it is common to see long queues during lunch hour. The small shop has also been visited by various celebrities whose signatures decorate the walls in the restaurant.

Saito is most famous for its lunch menu, the Kaisendon Guno Oomori. Seafood is served in a Donburi (Japanese rice bowl dish with ingredients placed on top) style. The bowl is filled with fresh seafood including red caviar, shrimps, scallops and more! What makes this menu so enticing is the amazing price - with so much luxurious seafood and quantity, it only costs 1,050 JPY (10 USD)! Saito is also popular during dinner time so it is recommended that you reserve a table a few days earlier before making your way there.
13. The fried dumplings of Huan Yin
The Kamata area in Tokyo is famous for the "Hanetsuki Gyoza", literally "fried dumplings with wings". Your dumpling will not fly away when attempting to eat it, but the fried dumplings are cooked in a way that a few of them are connected by the wing-like skins.

Huan Yin is one of the great shops where you can enjoy the Hanetsuki Gyoza. Located on the first floor of Ootaku Seikatsu Center building, the crispy dumplings served there are filled with juicy meat and soup. It comes at a reasonable price of only 300 JPY (2.9 USD) for 6 dumplings and is definitely worth a try!
12. Gallery Coffee Shop Koseto - amazing Japanese curry
Gallery Coffee Shop Koseto is located at the Jimbocho area in Tokyo. Jimbocho is a street with a long history dating from the Edo era (year 1603 to year 1867) and is today known as the biggest book store street in the world. Many schools were built at the area in the past, and book stores began to sprout there. Around 180 books stores line the streets of Jimbocho today. After exploring the streets, it is recommended that you visit Gallery Coffee Shop Koseto, a shop that combines an art gallery and a café.

The paintings on the walls of Gallery Coffee Shop Koseto are created by renowned painters in Japan. The café is most known for its delicious curry rice. Several types of curry, including chicken curry, beef curry and shrimp curry, at different levels of spiciness are available and they are served together with delectable Saffron rice and salad.