13 Hot Souvenirs at New Chitose Airport
Your travels in Hokkaido will likely take you through New Chitose Airport. This is the main airport of Japan's northernmost main island, and serves both local and international flights. Hokkaido is filled with various local gifts, many of which are exclusive to the region. But if you don't have time in your travels, grab them at the airport!
13. Glico's amazing caramel biscuit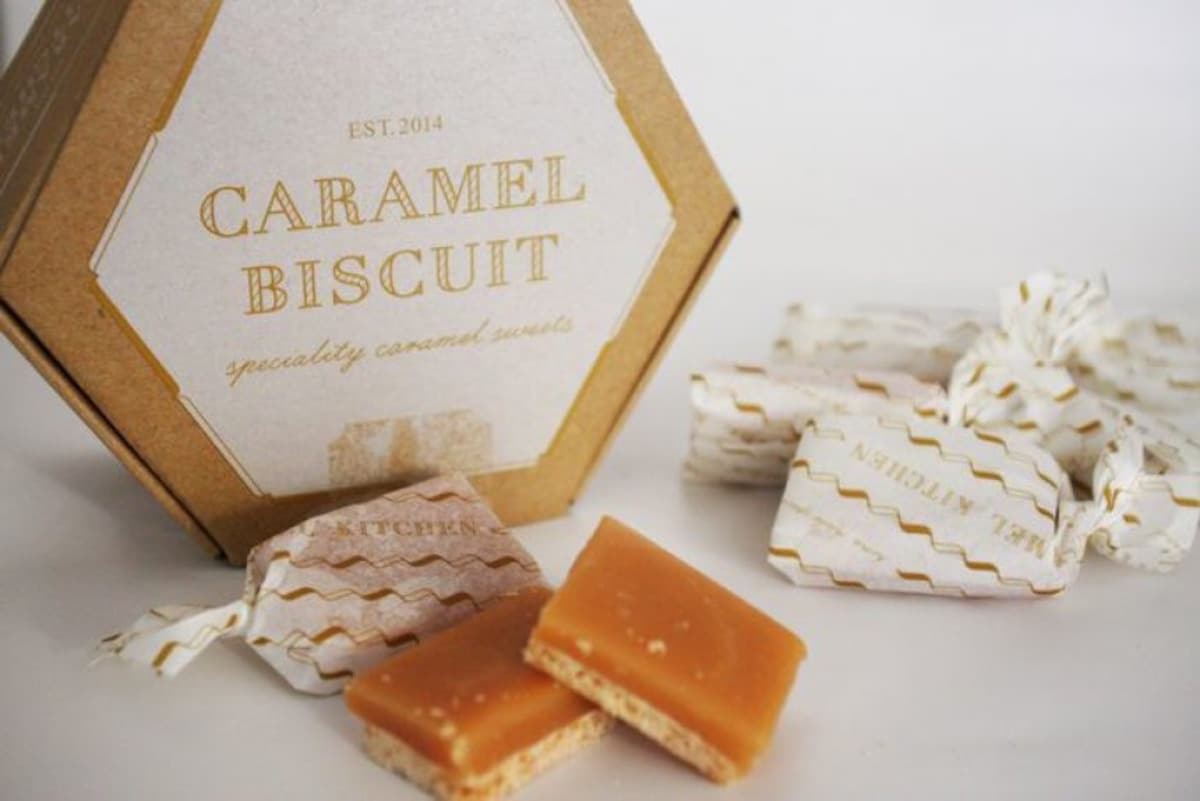 Glico is a name that you've definitely heard of before - it is one of Japan's biggest snacks brand. Caramel Kitchen is a shop opened at New Chitose Airport by Glico and there are various souvenirs that your friends will definitely love.

There are 3 types of caramel available at Caramel Kitchen - almond, milk and butter flavour. It is recommended that you try the Caramel Biscuit, where crunchy biscuit tart and caramel are blended together.
12. Crunchy chocolate from North Sugarbutter Tree
Sugarbutter Tree is a famous brand in Tokyo for their delicious snacks, and located in New Chitose Airport is the North Sugarbutter Tree branch.

Exclusive gifts are found in North Sugarbutter Tree, including the North Chocolate Sandwich (mixed nuts). White chocolate and nuts are sandwiched between two crunchy biscuits with pretty snow designs imprinted. They are not just delicious but also aesthetically pleasing and is the ideal souvenir from Hokkaido.
11. Italy's Crema Catalana in New Chitose Airport
Crema Catalana is a famous French confectionary which literally means "burnt cream". At New Chitose Airport, you can enjoy Hokkaido's impression of the Catalana - Sapporo Catalana - at the shop called Mirei Kashi.

The Sapporo Catalana has several flavours such as plain flavour and fruits flavour which includes strawberries, mango, apple and more. It melts in your mouth once eaten and has a unique flavour resembling ice cream and pudding.
10. Corn Chocolate - Hokkaido's must-buy souvenir
The Corn Chocolate is one of Hokkaido's most famous souvenirs. Delicious chocolate of various types such as white chocolate and milk chocolate are coated with crispy and sweet corn, giving it a unique taste. There are also seasonally exclusive flavours such as strawberries, melons and milk so you can purchase a different flavour even if you have tried them before!

The Corn Chocolate are sold in packets, which is great if you need to get many souvenirs. They are available in the souvenir shops in New Chitose Airport such as Sweets Blue Sky.
9. Baked Cheese Tart from Kinotoya
If you see a long queue in New Chitose Airport, high chances are that it belongs to Kinotoya, one of the confectionary store located there.

If you fail to find the store, trust your nose. The aroma of sweet cheese will lead you to Kinotoya which is most famous for the Baked Cheese Tart. Freshly baked cheese tart can be enjoyed if you want to savour them on the spot, but you can also get the frozen ones for souvenir purposes. The Baked Cheese Tart is fantastic both fresh and cold so do choose them as one of your souvenirs!
8. Exclusive chocolate gifts from Royce'
Royce' Chocolate World in New Chitose Airport has a Bakery where you can enjoy original recipe such as the chocolate cream croissant and chocolate pie, blending freshly baked bread with marvellous Royce' chocolate.

There are also plenty of exclusive gifts such as the "Ole", one of the most popular ones which blends milk and cacao. Others include the Cheese Crisp, which has a fantastic symphony of cheese and chocolate with sesame. The expiry dates for these chocolate and crisps last about one month - slightly shorter than the cookies - so do take note of that when getting them as souvenirs!
7. Jaga Pokkuru VS Imo & Mame: Which is your choice?
Potato Farm is a shop located in New Chitose Airport that specialises in potato chips. There are two major brands in Potato Farm - the Jaga Pokkuru and Imo & Mame.

The Jaga Pokkuru is a famous souvenir and each customer is limited to a purchase of 5 packets only. It is a potato chip with great fragrance of potato and a slight tinge of salt. The Imo & Mame, on the other hand, is a new product from 2014 where potato and green peas are fried together. The fantastic blend of saltiness and sweet green peas is fantastic.