5. Get quantity and quality at Adachi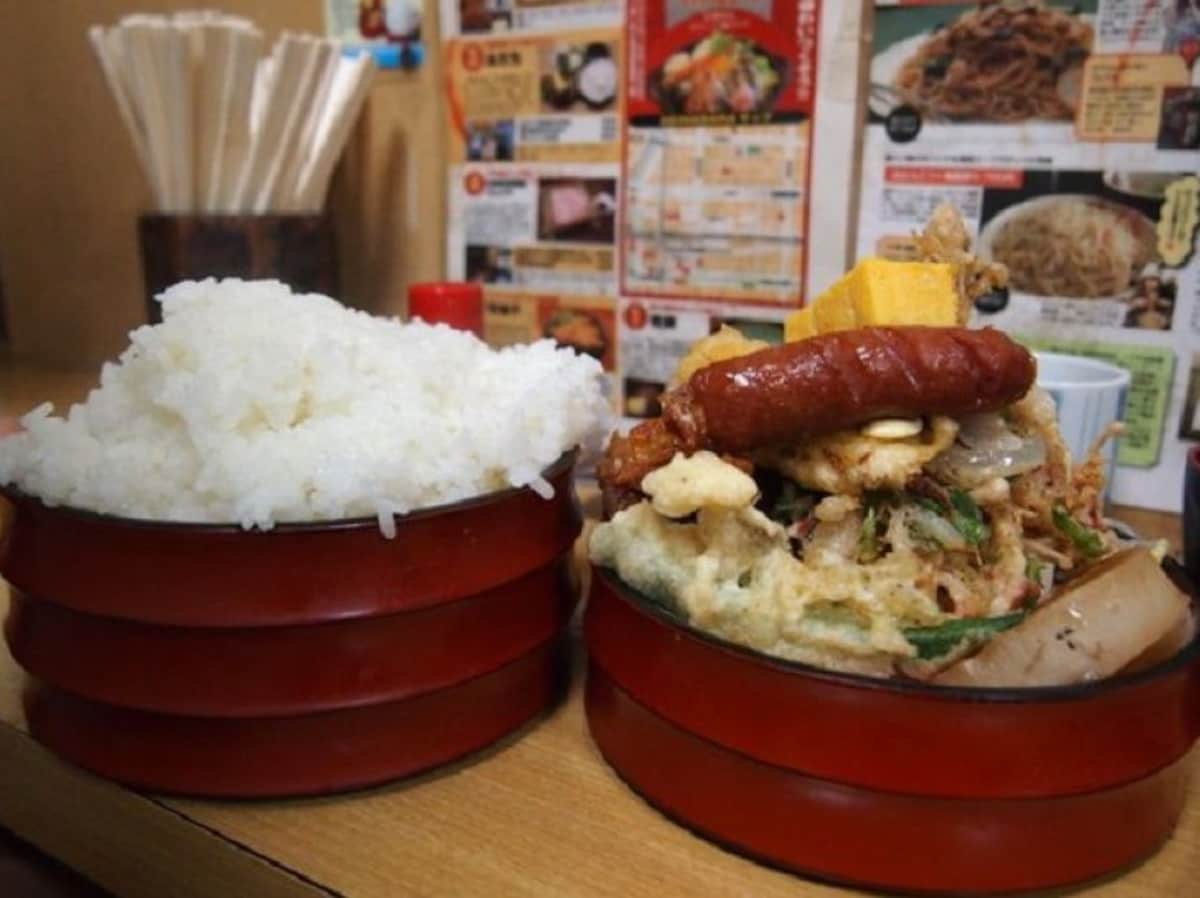 Adachi is the perfect place for those who still feel hungry even after a meal. Located just 3 minutes from Akihabara Station, the eatery is most known for its huge servings, the Mega Mori. Rice and side dishes all come in massive quantities, so much so that most people will order them in mini-size. As a matter of fact, the amount of rice shown in the photo is actually only 1/10 of the usual serving! Of course, the quantity is accompanied by great quality, and the Japanese-style food will certainly keep you satisfied for the next few hours.
4. The beef cutlet of Gyukatsu Ichinisan
Gyukatsu Ichinisan is famous for their beef cutlet, which is served rare. The pink beef covered with crispy cutlet, together with the wasabi and soy sauce, is simply fantastic! You can also order a meal with potato salad, cabbage, and miso soup together with your meat. Long queues are a common sight at Gyukatsu Ichinisan during lunch hour, but they move rather quickly as it only takes about 1 minute to fry each beef cutlet, so don't be deterred by the queue!
3. Everything for 100 JPY! Standing Bar Hyakuin
Standing Bar Hyakuin is a unique standing bar located in Akihabara that is famous for its chic atmosphere and, more importantly, cheap prices. Almost all of the items in Standing Bar Hyakuin, ranging from beer and whisky to Japanese sake, are all priced at just 100 JPY (0.90 USD). Over 20 choices of side dishes are available at Standing Bar Hyakuin and it is a great place to visit together with your friends after a day of Akihabara exploration!