The Many Faces of the Sasebo Burger
As Many Tastes as there are Shops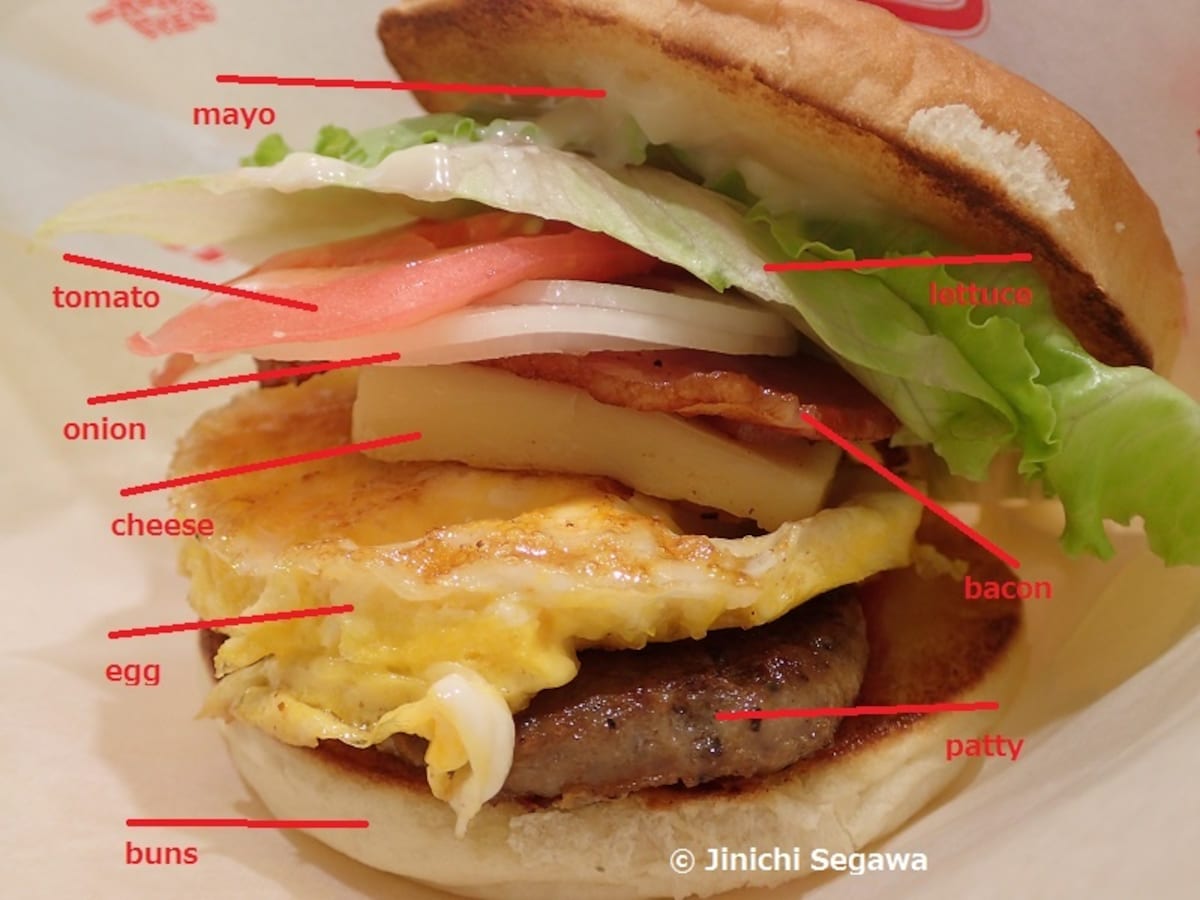 The recipe and ingredients for a Sasebo Burger will vary from shop to shop. The above breakdown of the Special Burger at Hamburger Shop Hikari (¥590) serves as a good starting example.
But you can also find the Fukkoku Burger (復刻バーガー), or Reissue Burger, which is a reconstruction of what Sasebo Burgers were like when they were first created. These burgers are made not using a beef patty, but using boned rib. You can get the one above in the restaurant at Hotel Resol Sasebo.
Or you can just get a Sasebo Burger for takeout, like this Special Burger (¥880) from Log Kit.