Toyama: The Environmentally Friendly City
1. World-Class Water Resources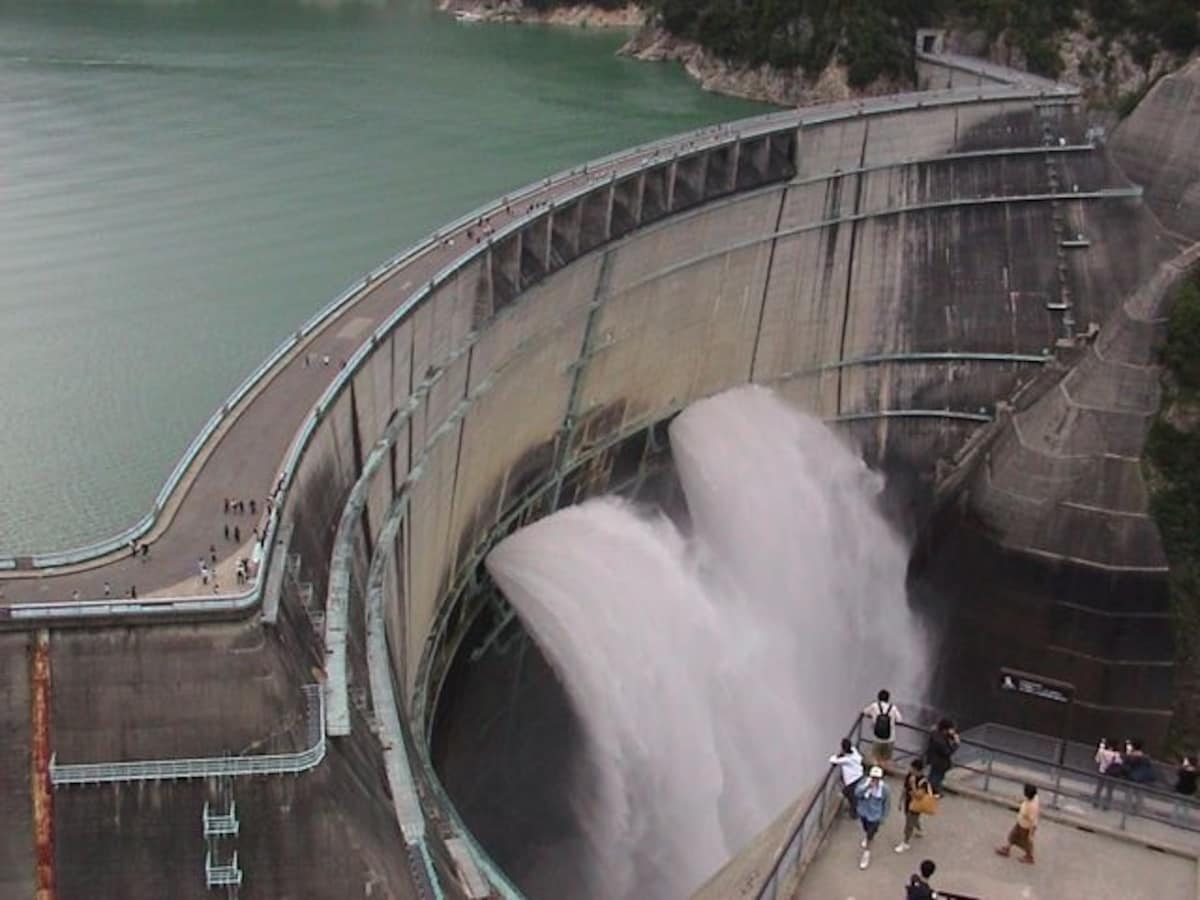 As represented by Kurobe Dam, the largest arch-type dam in Japan, Toyama has actively adopted hydroelectric power generation to make use of its abundant water resources. Its total generation capacity, including electricity from 29 small hydropower plants across the prefecture, corresponds to approximately 10 percent of all hydropower generated in Japan.

Toyama has also encouraged other major renewable energy generation in using solar, biomass and wind power, with a number of these facilities in operation throughout the prefecture. These energy generation efforts have been praised both nationally and internationally, and this recognition contributed to the prefectural capital being selected as the venue for the G7 Environment Ministers' Meeting.

You'll find abundant water throughout your journeys in Toyama. Kurobe Dam, in particular, is the symbol of hydroelectric power generation in the prefecture. Remember to visit during your trip and enjoy the powerful visuals of its gushing water!
2. National Environmental Model City
Toyama City has set the goal of becoming an environmentally friendly city. With an eye toward building a compact metropolis, it has been encouraging residents to settle in the downtown area, constructing a light rail transit (LRT) network in the central city district and preparing a number of bicycle rental stations to step away from a car-oriented society.

As a result of these efforts, Toyama City was designated a National Environmental Model City both in 2008 and 2011, recognized as one of the world's advanced compact cities by the OECD in 2012, the only Japanese city designated by the United Nations as representative of the Sustainable Energy for All initiative in 2014, and selected as one of the world's 100 Resilient Cities by the Rockefeller Foundation in the same year.

Get on the LRT or rent a bicycle to have a look around this environmentally friendly city! Use the easy transit options to make a side trip to local restaurants and fill yourself with a variety of seafood from Toyama Bay, as well as the rich produce of the local fields.
3. Biodiversity
Toyama comprises a wide range of mountains, Toyama Bay and a number of large plains. In particular, the Toyama Plain, in which Toyama City is located, connects the 3,000-meter-high (9,842 ft) peaks of the Tateyama Mountain Range to the 1,000-meter (3,281 ft) depth of Toyama Bay. The elevation difference of 4,000 meters (13,123 ft) nurtures a number of unique species of plants, animals and marine life. The intermediate areas between alpine range and plains are covered with rich, primeval forests, and Toyama prefecture is ranked as having the highest proportion of natural vegetation on Japan's main island.

To maintain its natural environment, Toyama has set a number of regulations, such as private car and bus exhaust restrictions along the popular Tateyama Kurobe Alpine Route. Efforts are being made to remove non-native plants from alpine regions, and visitors can also learn about the local environment from certified Toyama Nature Guides (or "Naturalists," as they're called).

Through each of the four seasons, you can enjoy the great scenery of Toyama's alpine areas, its forests and Toyama Bay, the lattermost of which has been included among the UNESCO-recognized Most Beautiful Bays in the World Club. With its range of plants and geography, as well as its ongoing efforts at sustainability, Toyama is a great place to experience the wonders of nature!