5 Key Sights to See in Kobe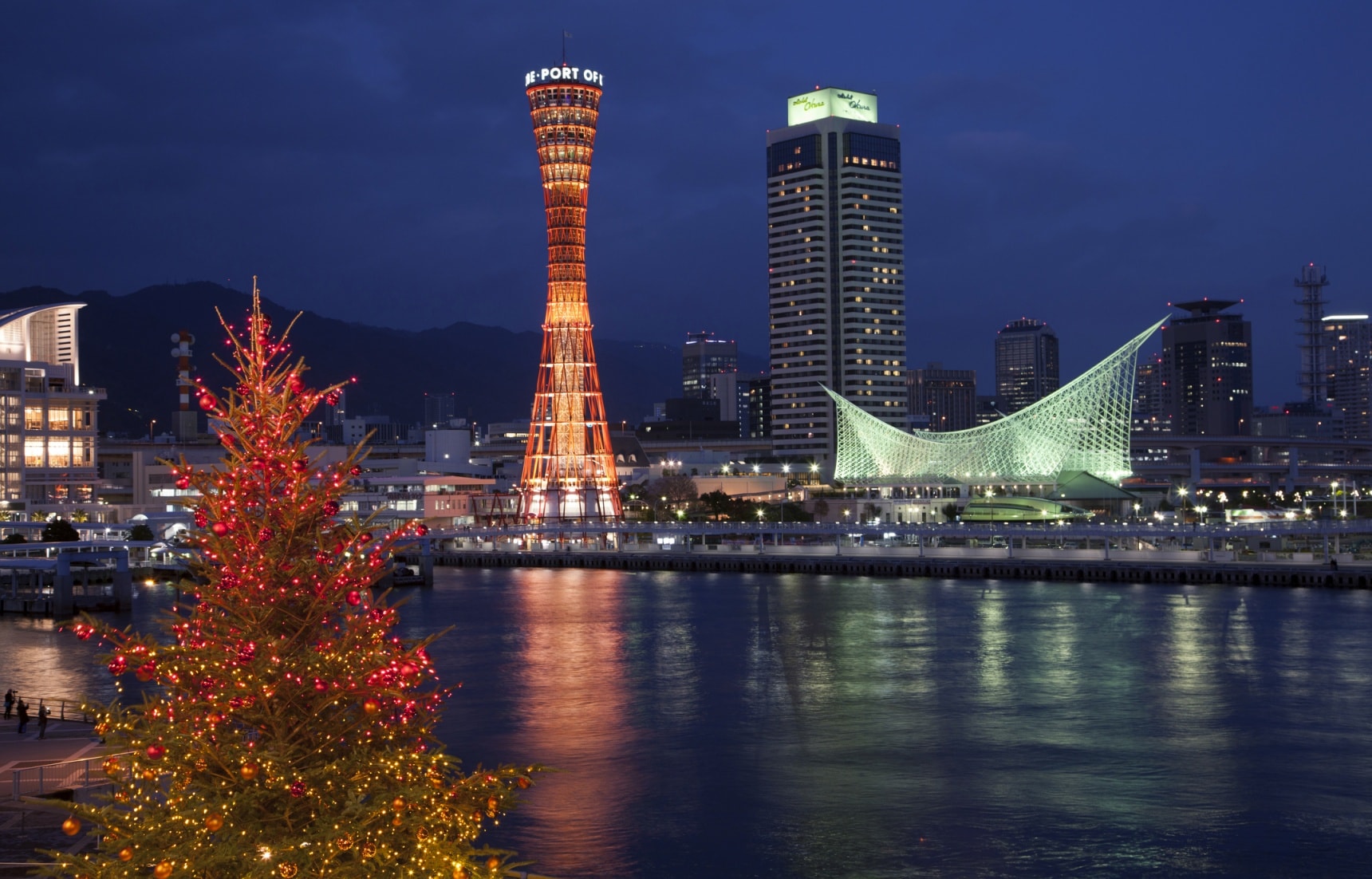 Kobe is one of Japan's largest cities, although this urban center presents a more laid-back vibe. In 1868, the city became one of the first in Japan to open its port to Western traders, and while it was badly damaged by the Great Hanshin Earthquake of 1995, Kobe has risen again, pairing its rich history with a plethora of fun things to see and do.
5. Ikuta Shrine
Ikuta Shrine, dedicated to the protection of health, offers some peaceful, wooded seclusion from the everyday clamor of Kobe's busy Sannomiya neighborhood. According to the Nihon Shoki, one of the oldest written accounts of Japanese history, Ikuta Shrine was founded in the year 201, making it one of Japan's oldest. It has repeatedly risen up out of the ashes of wars, floods and earthquakes. Conveniently located in downtown Kobe, it's the perfect spot to take a break from it all.
4. Mount Rokko
Mount Rokko is urban Kobe's very own nature escape. You can take a cable car from Rokko Cable Shita Station up to Rokko Sanjo Station, but if you want to make a day of it, why not hike up from Ashiyagawa Station (about 6 hours' hiking time to the summit)? Enjoy views of both Kobe and Osaka before climbing down (or taking the Rokko Arima Ropeway) into Arima, where you can enjoy a hot spring bath in one of Japan's most famous spa towns.

Mount Rokko is home to a farm full of fuzzy critters you can play with in a dedicated petting zoo, and you can also visit the famous botanic gardens. At night, it's the perfect spot to soak in the city lights from afar—considered one of Japan's "Three Great Night Views."
3. Kitano-cho
Set in the foothills of Mount Rokko just north of Sannomiya Station, Kitano-cho is a beautiful, tree-lined neighborhood full of turn-of-the-century merchants' mansions. The area was set aside as a settlement for Westerners after Kobe opened to international visitors as a Treaty Port in 1868. Roughly 30 of these homes remain, and many of them are open to visitors as museums. The area is also chock full of quaint cafés and shops, making for a pleasant stroll.
2. Chinatown
Chinatown, or Nankin-machi, is a bustling neighborhood close to Motomachi Station full of over 100 shops peddling everything from incense to Chinese tea. Restaurants serve popular dishes from all over China, including offerings from Beijing and Sichuan, as well as cuisine from Taiwan. Established at the same time the port was opened to foreign trade, Nankin-machi is one of just three designated Chinatowns in all of Japan.
1. Kobe Harborland
Harborland is one of the more recent additions to the city, set right along the port. It's home to the sprawling Umie mall, boasting a number of high-end stores and a giant movie theater. Visit at night for beautiful views of the city at night and Kobe Port Tower. It's a perfect date spot for gazing at the city lights and dining at one of the trendy port-side restaurants nearby.