Udon in Takamatsu
Takamatsu is one of Shikoku's largest cities—and one of Japan's udon capitals. Udon, or thick wheat flour noodles, come in a wide variety of flavors, and make for a delicious, budget-friendly meal. The Kagawa Prefecture variety is known as Sanuki udon, where Sanuki is the old name of Kagawa. Get a taste at these three shops!
3. Udon Honjin Yamadaya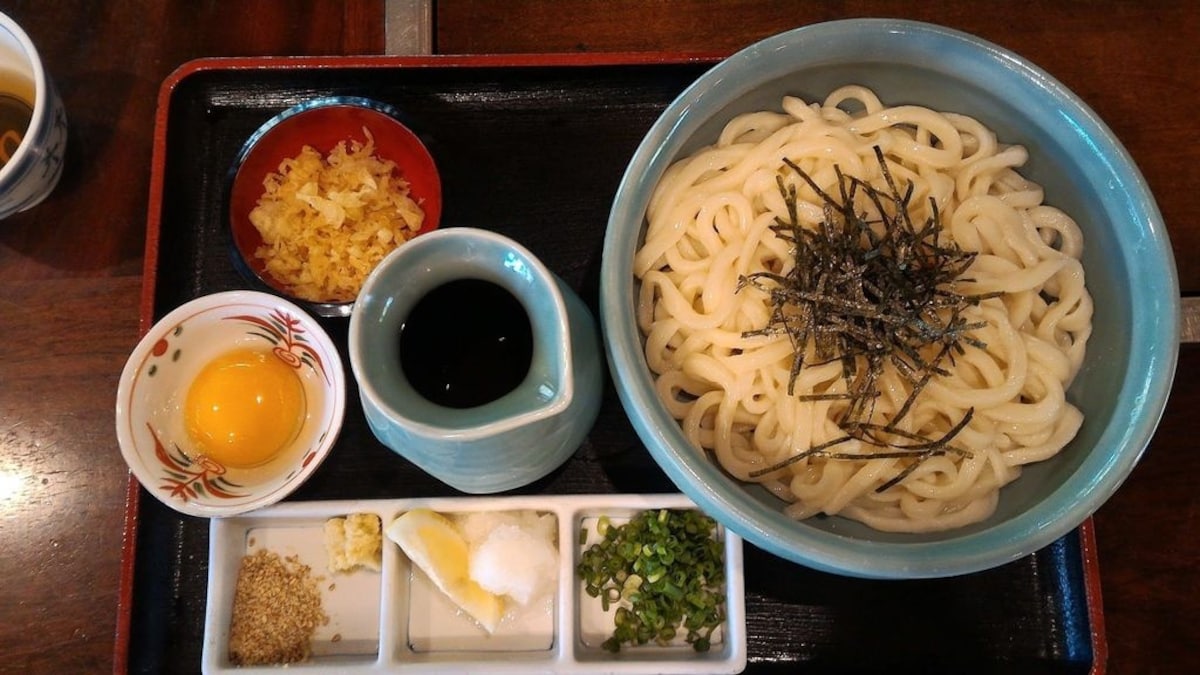 With its pretty garden setting and traditional wooden architecture, Udon Honjin Yamadaya is a supremely atmospheric place to stop for a meal. It serves up a number of different udon dishes, and you can take home bundles of uncooked noodles as a souvenir!
2. Chikusei
Lines for this simple yet tasty udon shop often extend down the street. Chikusei is a self-serve style shop serving up bowls of noodles with some fun twists. Be sure to add a tempura egg, a signature Chikusei touch, to your serving. In recent years, the shop has added English-language signage to accommodate foreign visitors.
1. Waraya
Waraya set up shop in an old, thatch-roofed Edo Period (1603-1868) house, and there it has remained for its long history. Visitors can enjoy the rustic setting while chowing down on Waraya's classic kazoku, or family, udon. The noodles come in a hefty wooden tub, from which guests pluck them up and dip them in a soup that's served on the side.