5 Books for Mastering Bento-making
Bento: a Japanese packed meal (usually lunch), most commonly consisting of rice, pickled vegetables and fish or meat.

Bento are healthy and economical alternatives to eating out or ordering takeout. So how does one go about making one? Here are a few bento books that we think you'll find helpful and inspiring!
5. Kihon no Obento (Basic Obento)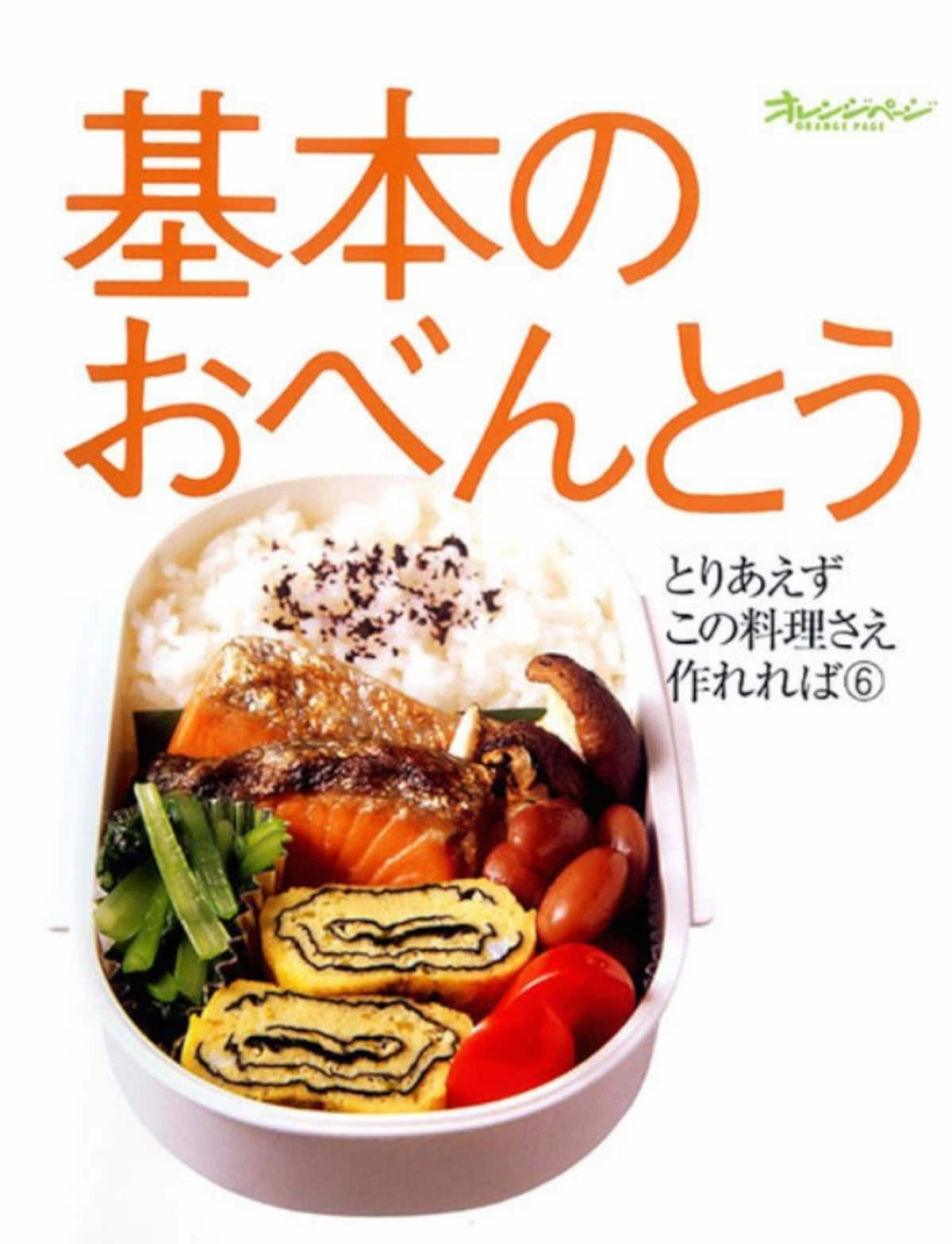 This is the bento bible for all lunch-packing amateurs who want a substantial repertoire of basic, easy-to-make Japanese bento. Many of the recipes in this mook (a portmanteau of "magazine" and "book") come with step-by-step photos, so you'll be able to follow along even if you don't read Japanese.

Of course, it may be helpful if you read some Japanese to understand what's listed under the ingredients, but photos are also provided so it won't be too difficult to guess what you'll be using to cook. Basic recipes include all-time favorites such as Grilled Salmon Bento and Yakitori Bento.
4. Yum-Yum Bento Box: Fresh Recipes for Adorable Lunches
If you're deeper into the bento-making game and are getting bored of your vanilla bento lunches, check out the Yum-Yum Bento Box. Not only are these recipes absolutely yummy, they're also healthy and insanely adorable!

You know just by looking at the names of the chapters (like "Cuties & Critters" and "Fairy-Tale Friends") that you're guaranteed to get some cuteness overload. The easy-to-follow instructions will guide you through the recipes step by step—and voila, you have a polar bear onigiri! At the back of the book is a glossary of bento terminology and a list of places where you can find all the necessary bento tools/accessories to create your masterpiece.
3. Effortless Bento: 300 Japanese Box Lunch Recipes
This is another great book to turn to when you're tired of making the same lunch every day and are in need of some inspiration. With 300 delicious recipes, you definitely won't be stuck in a rut!

In addition to the variety of recipes, the book includes information on the best way to freeze various meats, vegetables and other foods, as well as the best ways to defrost and pack them in a bento box. It's the perfect cookbook for very busy people with very little time! This isn't a Japanese Bento 101 book though, so if you're not familiar with Japanese cooking, you may need to do some prior online research.
2. Everyday Bento: 50 Cute and Yummy Lunches to Go
It's easy to get intimidated by all the artsy-fartsy bento recipes and photos, but Wendy Thorpe Copley's Everyday Bento makes it very accessible. The instructions are super-easy to follow and the photos inspiring and adorable.

Even though all of her recipes are a lot easier to make than they seem, they'll still help keep your loved ones feeling special at lunch time. (Dinosaur sandwiches and a Star Wars Bento? Who wouldn't feel special after getting those for lunch?!) The best thing about this book, however, is that it offers the perfect alternative to a traditional Japanese bento. Sometimes you just want your good ol' PB&J and carrot sticks—and this book provides just that, with a cute little twist.
1. The Just Bento Cookbook: Everyday Lunches To Go
Authored by Makiko Itoh, the bento queen who's led the widespread popularization of bento lunches in Western cultures, The Just Bento Cookbook is packed with delicious recipes categorized into two sections: Japanese and Not-so-Japanese. The Japanese section features classic bento recipes, such as the Chicken Kara-age (fried chicken) Bento and Soboro (ground pork and scrambled eggs) Bento, while recipes like Pan-fried Chicken Nugget Bento and Spanish Omelet Bento can be found in the Not-so-Japanese section.

With detailed instructions, nutritional guidelines and a handy glossary of Japanese ingredients, packing a healthy lunch has never been easier—even for bento-making novices!