Japan's Best Ekiben
The world is no stranger to bento, those meticulously crafted Japanese boxed lunches. But you may not be familiar with ekiben, a portmanteau of the Japanese word eki, which means station, and bento. With so many resources available for ranking ekiben, deciding the right one for you can be a challenge—or it was, until now!
Tsunagu Japan Top 5 Ekiben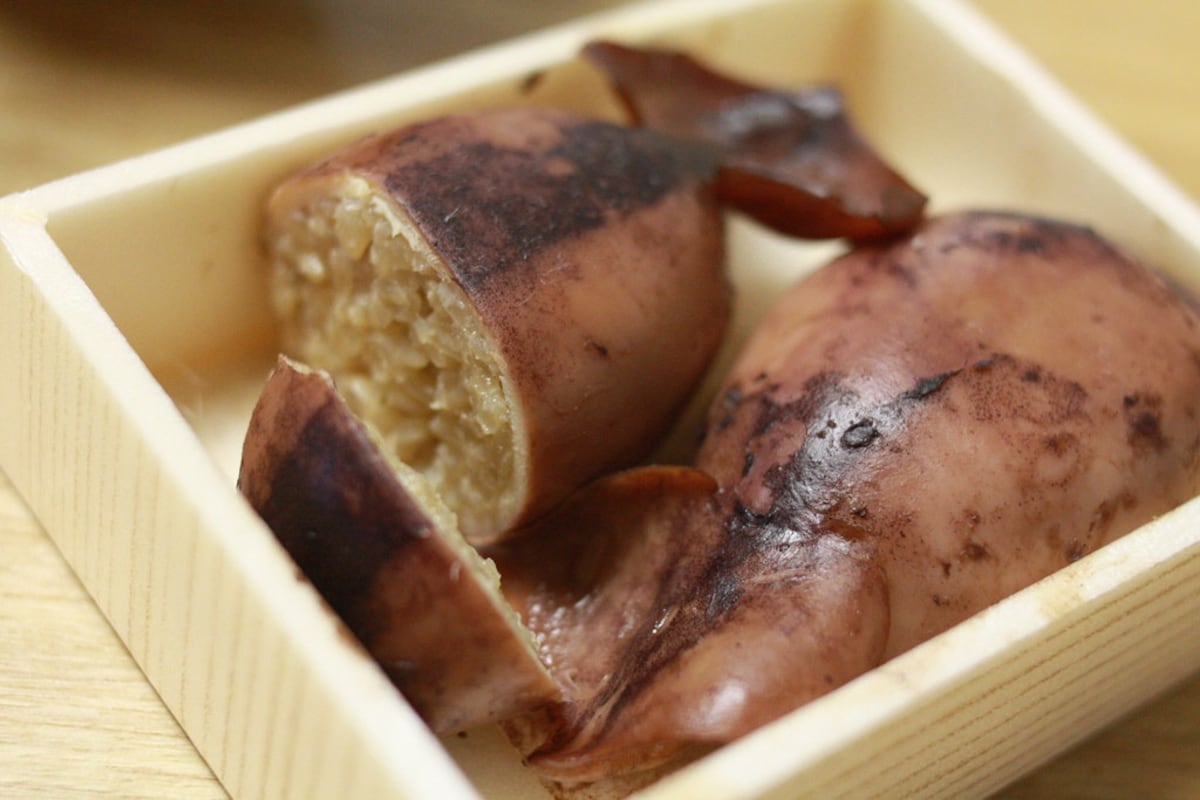 Tsunagu Japan's site is great because it gives you a brief overview of the concept of ekiben and the importance of locality and regionalism when choosing the perfect lunch for you. The top entry, ika meshi, which is a small whole squid with marinated rice inside, is as cheap as it is tasty, at only ¥500 a pop. Most famously found at Mori Station on the foot of Mount Komagatake, it can be picked up in stations along the Hakodate Main Line, which runs from Hakodate to Asahikawa in Japan's northernmost island of Hokkaido, a region well known for its seafood.
JR Rail Pass: Top 5 Eastern Japan Ekiben
The Japan Rail Pass site's detailed regional information is an invaluable resource for traveling throughout Japan, listing must-see sites and local specialties—including top-rated ekiben.

Rounding out the list for eastern Japan (most of which is centered on seafood) is the Koshu Wine Lunch, which, as its name implies, includes a small bottle of white wine from the mountainous Koshu region, an area nationally renowned for its wine-making and its views of Mount Fuji. Incorporating both beef and sushi, the food included in the bento is meant to compliment the taste of the wine. It can be purchased at Kobuchizawa Station in Yamanashi Prefecture, and is a perfect accompaniment to the beautiful mountain views.
JR Rail Pass: Top 5 Western Japan Ekiben
We're stopping in again at Japan Rail Pass, this time to get a glimpse at the best western Japan has to offer. The region covered includes a wider variety of local delicacies, including western Japan's answer to the Wine Lunch, the Kobe Wine Bento, available for purchase in (you guessed it!) Kobe. Kobe chardonnay accompanies some of Japan's signature wagyu beef with potatoes on wild saffron rice.

Another stand-out is the Kohoku no Ohanashi, available at Maibara Station north of Lake Biwa, Japan's largest lake. This ekiben has been a regional bestseller for over two decades. Although it doesn't include specialty booze, if the idea of goose with okawa rice (rice and mushrooms with a sweet sauce), fresh veggies and tamagoyaki (a traditional Japanese egg dish) doesn't get your engine running as fast as a bullet train, what will?
National Ekiben Attention Ranking
This website is not for the faint of heart. Once you understand the complexities that come with choosing the perfect ekiben (or don't find anything that suits your tastes on the previous sites), head over to Gurutabi, a website that's created a national ranking of ekiben in terms of "attention" and popularity.

The information Gurutabi has collected is staggering. You can pore over the intimidatingly long national rankings or sort by main ingredient, month of travel, or prefecture. Once the results have been filtered, click on a selection that seems interesting and you'll see a brief description of the lunch in question, as well as the location where it can be purchased. Happy hunting!