Japan's 8 Most Awesome Hotels
4. Shima Kanko Hotel The Classic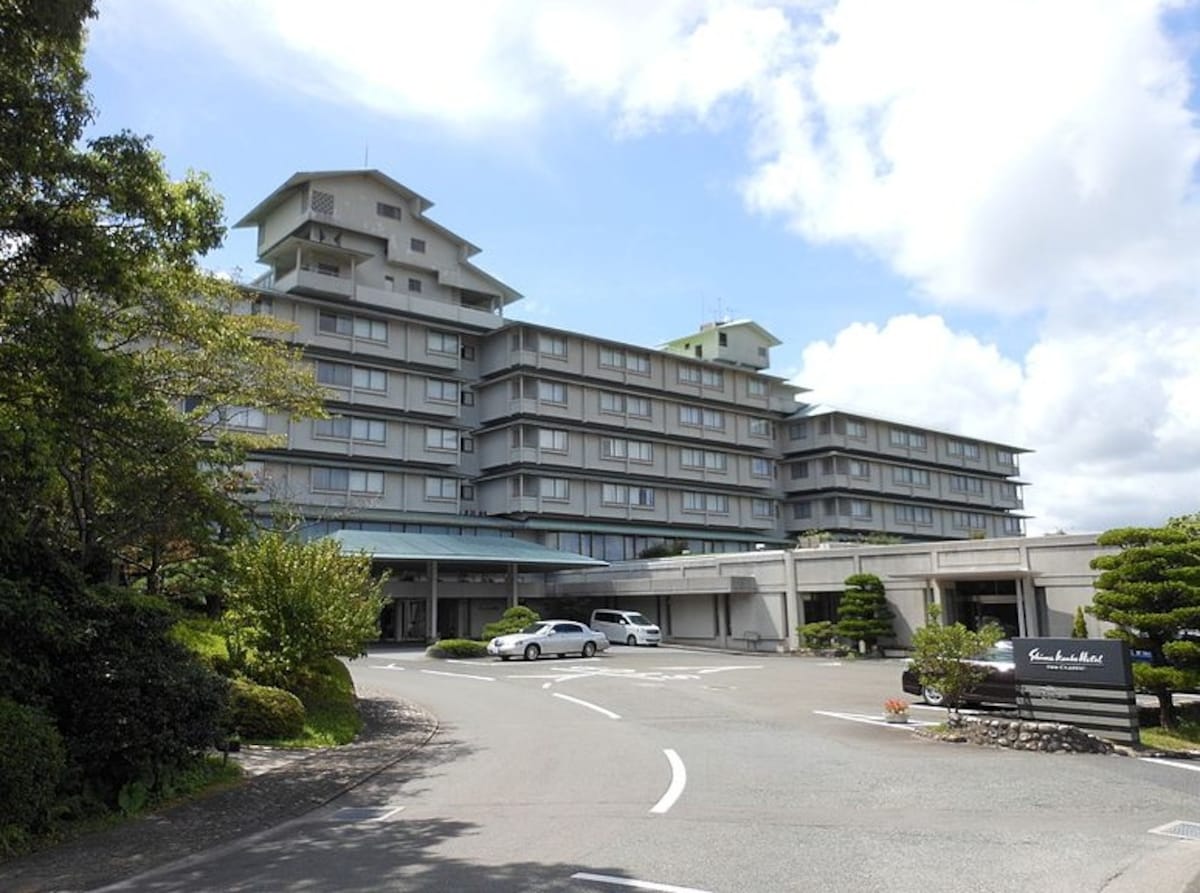 Selected as the venue for the 2016 G7 summit, Shima Kanko Hotel The Classic overlooks the beautiful waters that flow up from Ago Bay. With a wide selection of rooms—and the best being the traditional Japanese-style options—guests are ensured a luxurious stay.

The hotel restaurant, La Mer Classic, incorporates traditional cuisine with a special focus on the bounties of the sea, while the lounge and bar allow for a more casual view of the ocean both day and night.

The expansive banquet hall, which can be divided into three separate venues, may be reserved to host everything from formal dinner parties to business presentations.

The hotel also presents specialized gift shops, galleries and outdoor facilities that showcase regional luxuries, while guests can explore the Shima area and enjoy everything from theme parks and hot springs to scenic landscapes and country clubs. However, be aware that the hotel is being refurbished until spring 2016.
3. Imperial Hotel Tokyo
With a variety of top-end services and facilities, the Imperial Hotel Tokyo is a luxurious landmark of the nation's capital city.

Fully furnished with expansive banquet rooms, executive business floor, fitness center, pool, saunas and beauty spa, guests can also enjoy the hotel's music room and traditional Japanese tea ceremony room for a calming break. It was the site of the 44th World Federation of Exchanges General Assembly in 2004, with prestigious attendees including Japan's Crown Prince Naruhito.

The hotel presents Japanese cuisine through a delicious array of eight distinct restaurants, as well as more Western dining options, and houses extravagant ballrooms and banquet halls for guests' stately needs. The Imperial Hotel Tokyo also provides a professional limousine srvice for guests who require top-class care during everything from business to sightseeing and pleasure activities.

The hotel is located in Tokyo's modern and diplomatic core, with outstanding access to Tokyo International Forum and government agencies as well as popular hubs of entertainment, fashion and culture. Catering to countless distinguished guests since 1890, the Imperial Hotel Tokyo remains an ideal choice for a luxuriously imperial stay in Tokyo.
2. Hotel La Suite Kobe Harborland
Each room in Hotel La Suite Kobe Harborland boasts a private balcony and a stunning view of Kobe's legendary waterfront. Within close proximity to various Kobe sightseeing landmarks, including sake breweries and hot springs, the hotel offers a luxurious array of French, Japanese and international cuisine.

The hotel's exclusive women-only La Chère Spa and Esthetic Salon offers unique jacuzzis, baths and saunas, while every hotel room is equipped with a large jacuzzi bath, allowing each guest to experience fine comfort in a setting that accentuates Kobe's allure.
1. Park Hyatt Tokyo
A list of luxury hotels just wouldn't be complete without the Park Hyatt Tokyo. This iconic venue famously made its appearance in Sofia Coppola's Lost in Translation, starring Bill Murray and a then-unknown Scarlett Johansson.

The hotel even describes its own experience as "over-the-top," with all guest rooms towering at least 41 floors above a breathtaking view of Tokyo.

With luxurious aesthetics, fitness centers such as Club On The Park, and even a library, the Park Hyatt Tokyo has everything you could possibly need for an extravagantly classy stay in one of the world's most advanced cities. Explore a dazzling array of activities for an unparalleled Tokyo experience.