Take the Train through Japan's Deepest Gorge
Train otaku in Japan call Toyama the kingdom of railways. This is because nine types of trains and trams run throughout the prefecture, including Kurobe Gorge Railway. Although all these trains have their appeal to train lovers, the Kurobe Gorge Railway is a perfect choice for tourists looking for something spectacular.
One of Japan's Best Tourist Spots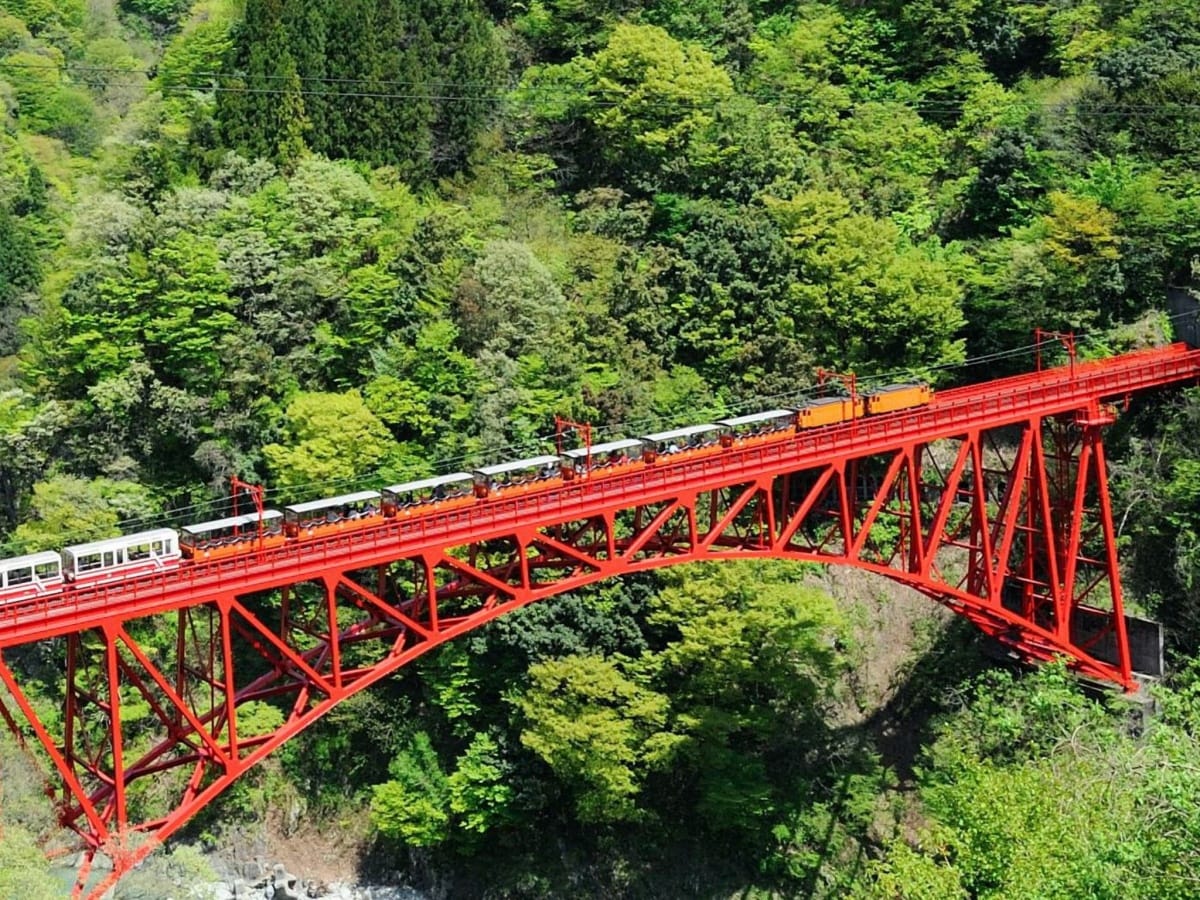 Once you've visited, you'll know it's no exaggeration to say the Kurobe Gorge Railway is among the best tourist spots in Japan. This picturesque, V-shaped gorge in the Northern Japan Alps has a depth of up to about 2,000 meters (6,672 ft) from river to peak, making it the deepest in Japan.

The 20.1-kilometer (10.5-mile) route from Unazuki Station to Keyakidaira Station snakes its way through 10 stations, 41 tunnels and 21 bridges. Along the route, you can look for the appearance of wild animals and enjoy the natural beauty of Chubu-Sangaku National Park.
Secluded Hot Springs
Aside from the rail journey, you can stop over and enjoy hot springs surrounded by nature near each station. In particular, Kuronagi Hot Springs and Kanetsuri Hot Spring are very popular nationwide as secluded onsen spots.

If you want a real treat, you can also apply to ride the Kurobe Senyo Railway, which is normally only open to workers at the gorge's hydroelectric plants. However, you have to fill out a form in Japanese and wait to find out if you've been selected for one of the tours! It's a hassle, but it's also a once-in-a-lifetime experience—just be ready to wear a helmet!
Access
If you want to get to the Kurobe Gorge Railway, get on Hokuriku Shinkansen from Tokyo Station to Kurobe-Unazukionsen Station, then transfer to the Toyama Chiho Railway. A 25-minute train ride will bring you to Unazuki Station, the starting point for your 80-minute train journey through this incredible sight.