5 Real Homemade Cafés Around Miyazaki & Saito
Miyazaki City and its northern sister Saito City offer plenty of prime cafés catering to tourists flocking to this beach-bounded, history-heavy area. But how many of these eateries serve real, homemade dishes prepared in-house from basic ingredients? We've lined up five charming and original spots for a real taste of authentic Miyazaki!
5. Chago (Miyazaki City)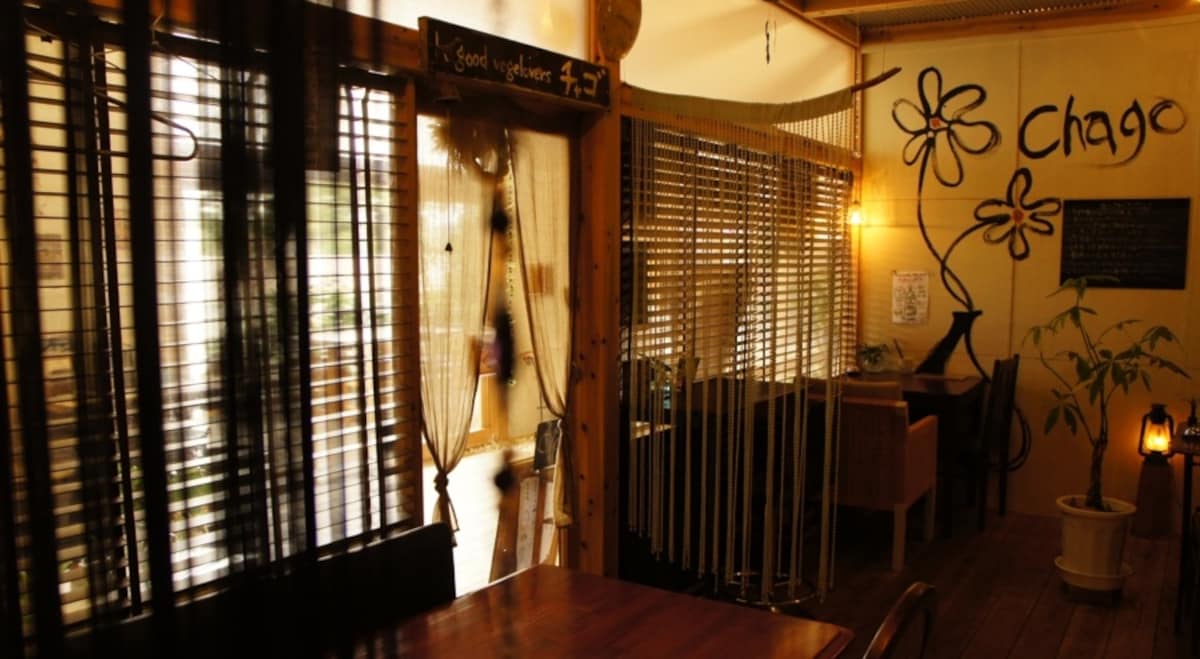 Chago serves absolutely delicious, healthful meals at reasonable prices (¥980 for a full lunch). And everything is prepared right there, from scratch. The shop offers deep-fried soy that tastes like chicken, a bean-based sandwich with home-baked bread, fresh vegetable salad with Chago's own dressing (no animal products in the dressing or in anything else), banana cake and more. It's run by a young couple who prepare satisfying vegetarian food in a pleasant, well maintained environment.
4. Tanakaya (Saito City)
Though Tanakaya is far from the busier areas of downtown Saito, finding a free table in this hot lunch spot can be difficult. The udon and soba are completely homemade—in fact, you may not recognize the soba, since it's much thicker than standard, store-bought noodles. Loaded with toppings of shrimp, beef, egg, seaweed or vegetables, you'll want to savor the unique texture and exquisite flavor.
3. Dojimaruya (Saito City)
This unique lunch café is a popular local eatery, where mostly regular customers from the town come to enjoy an always varied, home-cooked, self-served meal in a setting that is at once informal and social. All the preparation, including cooking, setup and hospitality, is provided single-handedly by a long-time local resident, with customers often bringing food ingredients as gifts to the café. It's fun, nutritious and—hard to believe—only¥500 to eat as much as you want!
2. Morinofu Aisu (Saito City)
While Morinofu Aisu also serves meals, its selection of desserts—gelato, ice cream dishes, cake dishes, and other delights that are all homemade—may keep you coming back over and over just to try them all. Everything served in the shop is prepared on the premises. With the in-house Wi-Fi, it's a perfect place to spend time and get things done on your laptop.
1. Tembo & Lounge Nagame (Saito City)
A five-minute drive north up the hill from Morinofu Aisu will take you to Saitobaru Kofun-gun, a vast cluster of over 300 burial mounds, or kofun, constructed between the fourth and seventh centuries. If you're done eating up the history, venture to the third floor of Saitobaru Archaeological Museum, where you'll find a café that serves traditional Japanese food using wild rice. Sit and enjoy the amazing, panoramic view from inside Tembo & Lounge Nagame, or head outside to sit on the balcony. The waffles are highly recommended, made in-house from the café's own mix.