Fukuoka's 4 Best Fall Color Spots
Koyo, or autumn leaf viewing, is a rolling event that starts in northern Hokkaido in mid-September, working its way south until it reaches Kyushu in early November. Here we show not only the spectacular beauty of koyo, but some of Japan's ancient artifacts dating back hundreds or even thousands of years.
4. Aburayama Shimin no Mori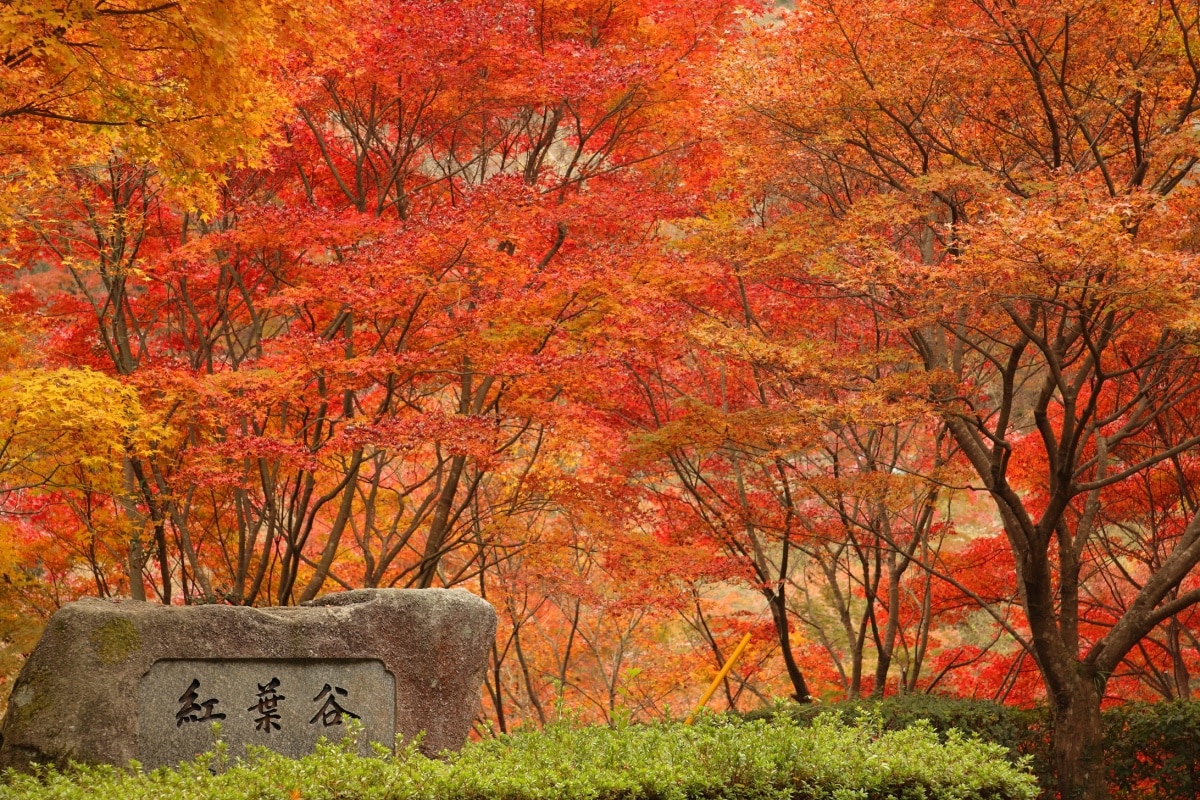 Shimin no Mori (or the Citizens' Forest) lies on the eastern face of Mount Abura (or Aburayama), Fukuoka City's tallest mountain. Mount Abura is a popular destination for people seeking respite from the city, as well as for anyone visiting the area who's into nature. It has trails and hiking routes, a wild bird forest, a campground and even a grass ski hill. Events are held here throughout the year, but the fall is especially popular because of the striking foliage of the zelkovas, wax trees and American Sweetgums.
3. Raizan Sennyoji Daihioin Temple
Raizan Sennyoji Daihioin Temple was founded in 178 A.D. by an Indian Buddhist monk. On its premises stands a Kannon Buddha statue made of camellia wood that's 600 years old, and there are many other statues to see there as well. The 400-year-old maple tree featured in the photo above is a Municipally Designated Natural Monument, and its koyo foliage is fantastic. The tree and its limb span are so great that poles are needed to prop them up.
2. Yamanaka Keikoku
This beautiful ravine is located in Yame, a small city about 50 kilometers (31 miles) southeast of Fukuoka City. Yamanaka Keikoku has many momiji, or maple trees that make for fantastic viewing in autumn.
1. Fukakura Gorge
Located southwest of Mount Hiko, the beautiful landscape of autumn leaves at the foot of Mount Shoji-ga-Take spreads out into Fukakura Gorge—also referred to as the hidden tatami room of Mount Hiko. The leaves of Fukakura Gorge are colored in red and yellow as if to decorate the fantastically shaped rocks that are arranged in a natural line. Fukakura Gorge is designated as one of the top 100 autumn leaves spots in Japan.