The 6 Weirdest Bars in Tokyo
Tokyo is one of the best cities in the world to go out for a drink. From izakaya irresistibly steeped in alcohol and fryer grease to upscale Ginza cocktail bars, the city has it all. To have a truly interesting time when you venture into one of Tokyo's themed bars, we've chosen the weirdest ones that belong at the top of any tourist's list.
6. Office (Gaien-mae)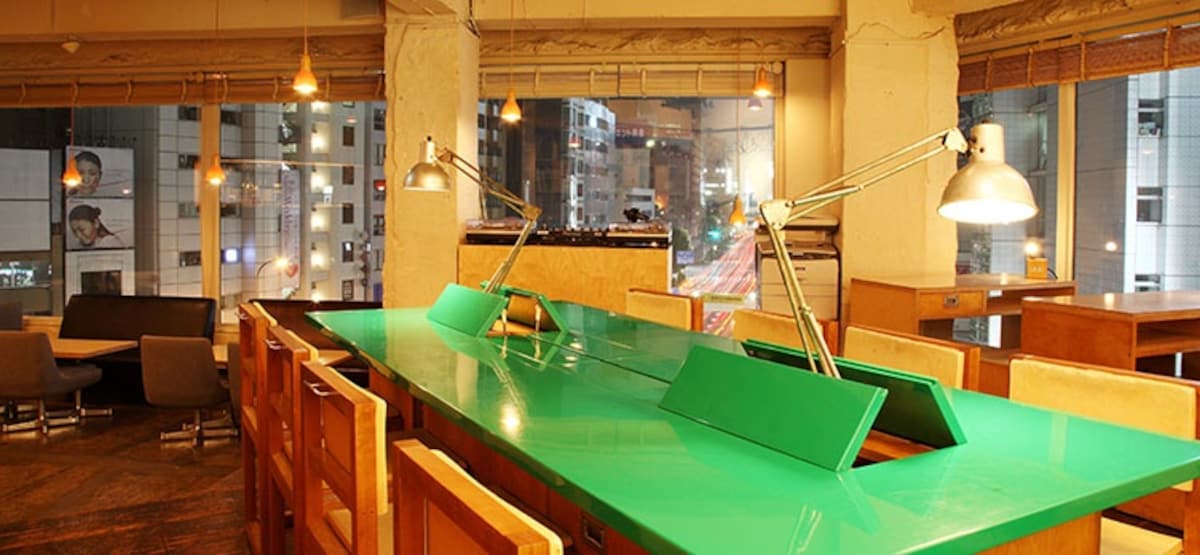 Your workplace is probably the last place you want to seek a little R&R after putting in your eight hours for the day. That might not be the case for this office-themed bar in Gaien-mae. Office is full of official-looking bookshelves and desks—it's even equipped with a copy machine. Despite all of this, Office draws a young crowd and is a surprisingly chill place to hang out and relax.
5. Vowz (Yotsuya)
Japan isn't an especially religious country, but this little bar seeks to change that. Vowz serves up libations and Buddhist teachings in a warm atmosphere in the Yotsuya area. The bar is run by two Buddhist monks who wanted to raise interest in their religion in a fun way. They offer up excellent advice and equally solid cocktails with religious names like "Enslavery to Love and Lust" and "Burning Hell."
4. Christon Café (Shinjuku)
Christon Café is decked out in opulent floor-to-ceiling Catholic decor. This bar offers French fare and cocktails while gargoyles and dozens of statues of the Virgin Mary stare down at you. Much of the Catholic furnishings were actually bought from real Gothic churches in Europe. Christon is, as one might expect, especially popular with the local Gothic Lolita community.
3. Shooting Bar EA (Kichijoji)
Guns may be highly restricted in Japan, but that doesn't stop people from letting loose at Shooting Bar EA's in-house shooting range. Guns and alcohol might be a dangerous mix, but it's worked out so far for this themed bar in Kichijoji. Guests can choose from a number of air rifles, including AK47s or the more fanciful Samurai Edge pistol from Resident Evil.
2. Kaiju Sakaba (Kawasaki)
Kaiju Sakaba is the local watering hole for kaiju (monsters) from the Ultraman series—but human guests are also welcome, as long as they're not moonlighting as superheroes. The manager and waiters are all kaiju, and the place is full of Ultraman memorabilia. Their dedication to the theme is incredibly charming, and makes for a fun night out, even if you're not looking for a target to take out with a Specium Beam.
1. Penguin Bar (Ikebukuro)
Ikebukuro's Penguin Bar is home to a tank that houses a group of live penguins who are always keen to observe the guests. You can wine and dine while watching these playful aquatic birds. If you want to take the experience to the next level, if you stop by at the right time (usually around 7 p.m.), you can even take part in feeding the penguins!
Not weird enough for you? Check out some creepy spots like Alcatraz, The Lockup and the truly terrifying Yurei here!