Order these 5 Japanese Whiskys Online
5. Mars Whisky: Twin Alps (40%)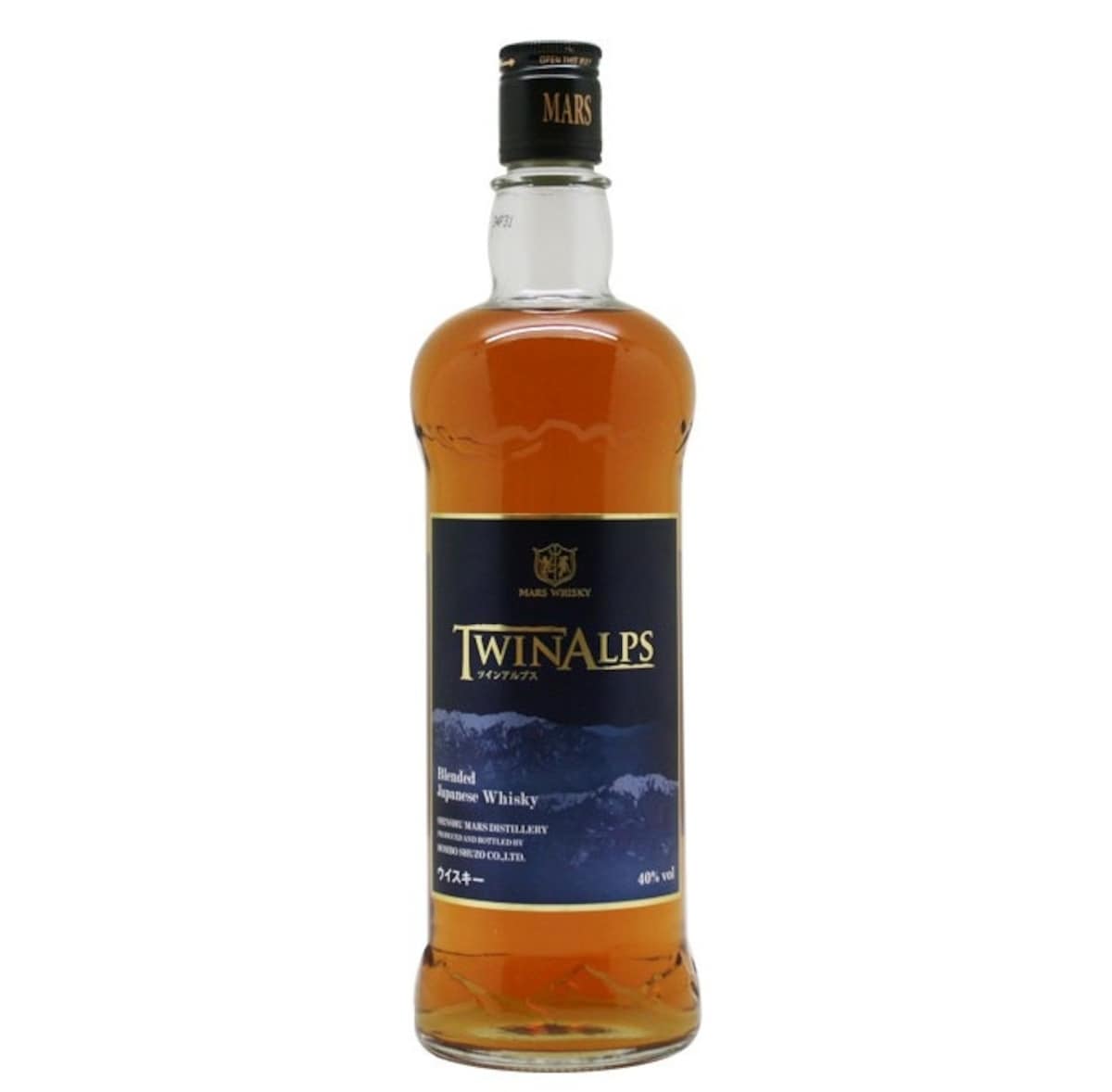 Twin Alps whisky from the Hombo Mars distillery in Nagano is a good value-for-money, entry-level blended whisky. It's full bodied with an oaky wood fragrance.
4. Suntory Hakushu Single Malt (43%)
This single malt whisky comes from Suntory's Hakushu distillery in Yamanashi Prefecture, hidden in the foothills of Mount Kaikoma-ga-take. Hakushu Single Malt is smoky and herbaceous, with the use of both lightly-peated and heavily-peated malts creating a complex taste overall.
3. Nikka Yoichi Single Malt Whisky (Non Aged, 45%)
Nikka Whisky was founded in Yoichi, Hokkaido in 1934 by Masataka Taketsuru, who'd traveled to Scotland in 1918 to learn whisky distilling techniques first-hand. This single malt whisky is still distilled and matured in Yoichi, where the distillery continues to adhere to Taketsuru's original techniques.
2. Hibiki Japanese Harmony (43%)
Released in March 2015, Japanese Harmony is a fresh offering from Suntory's Hibiki blended whisky label. Meaning "resonance" in Japanese, Hibiki is a blend composed with the best single malts from Suntory's Yamazaki and Hakushu brands aged in different types of casks, as well as grain whiskys from its Chita distillery in Aichi Prefecture.

Hibiki resonates with all the subtleties of the 24 seasons of the old Japanese lunar calendar. The combination of various pure single-malt whiskys ageing in various types of casks (including Mizunara oak, a very rare Japanese oak) creates a full orchestra of flavors and aromas.
1. The Nikka 12 Years (43%)
The Nikka 12 Years is a wonderful entry to Japanese blended whisky. It's floral, sweet, sherry and fruity on the nose, offering a rich palate with a faint smoky note. It's fruity and sweet on the tongue, with a lovely long finish like a warm hug on a cold day. This whisky was the winner of the World Whisky Award in the category Best Japanese Blended 12 Years and Under for 2015.
Distribution Area
Be aware that local regulations don't allow shipping to every country in the world. Check the map for details!