Michelin-Level 'Ichiju-Sansai' Pork Recipe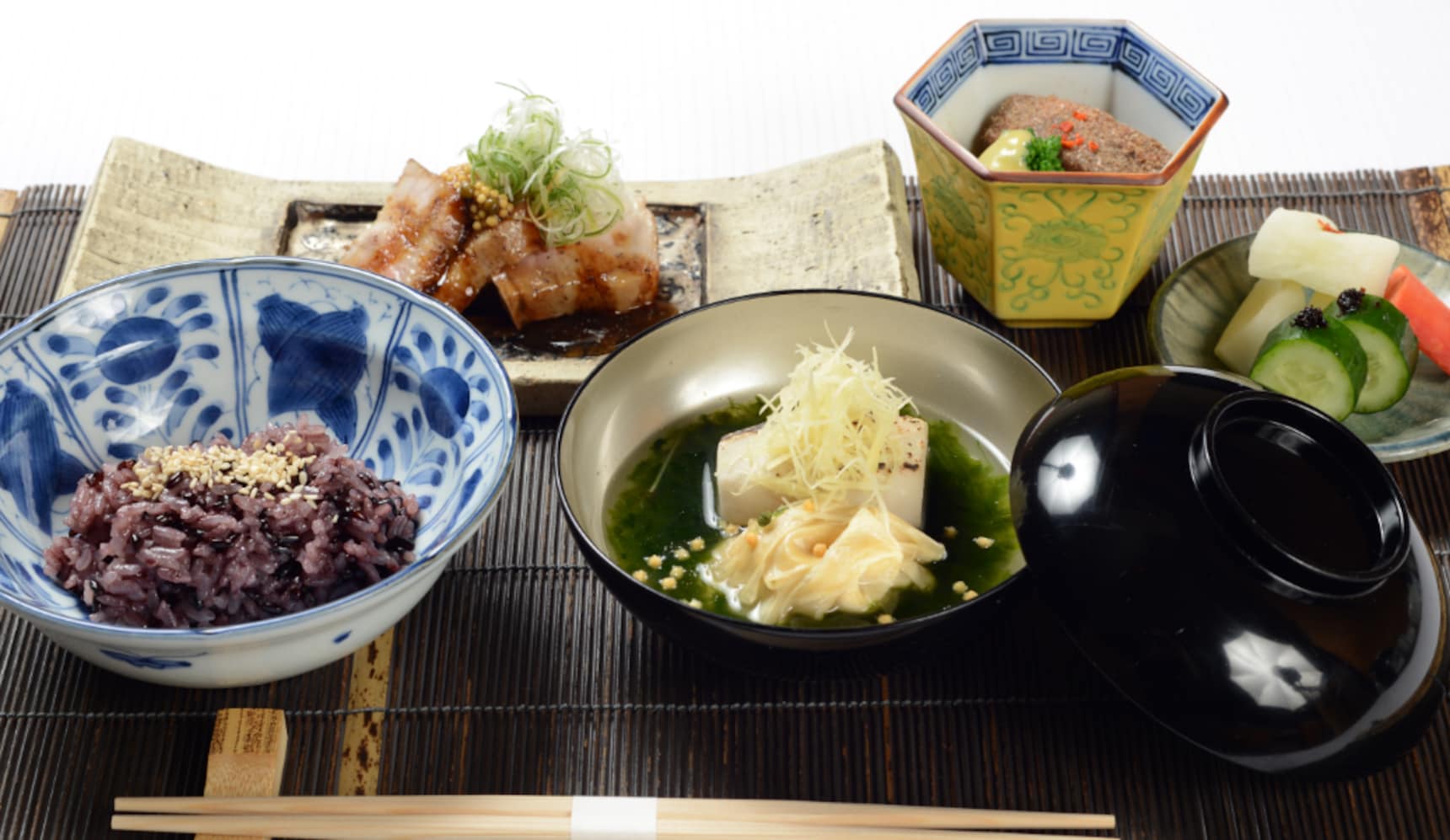 This ichiju-sansai menu was designed by Japanese Master Chef Isao Yamada of the Michelin-starred Brushstroke restaurant in New York. It's been made possible through collaboration with food service provider Aramark Corporation, presenting an incredible new angle on Japanese cuisine. Get ready to enjoy your one soup and three dishes!
Soup — Taro & Yuba with Nori Seaweed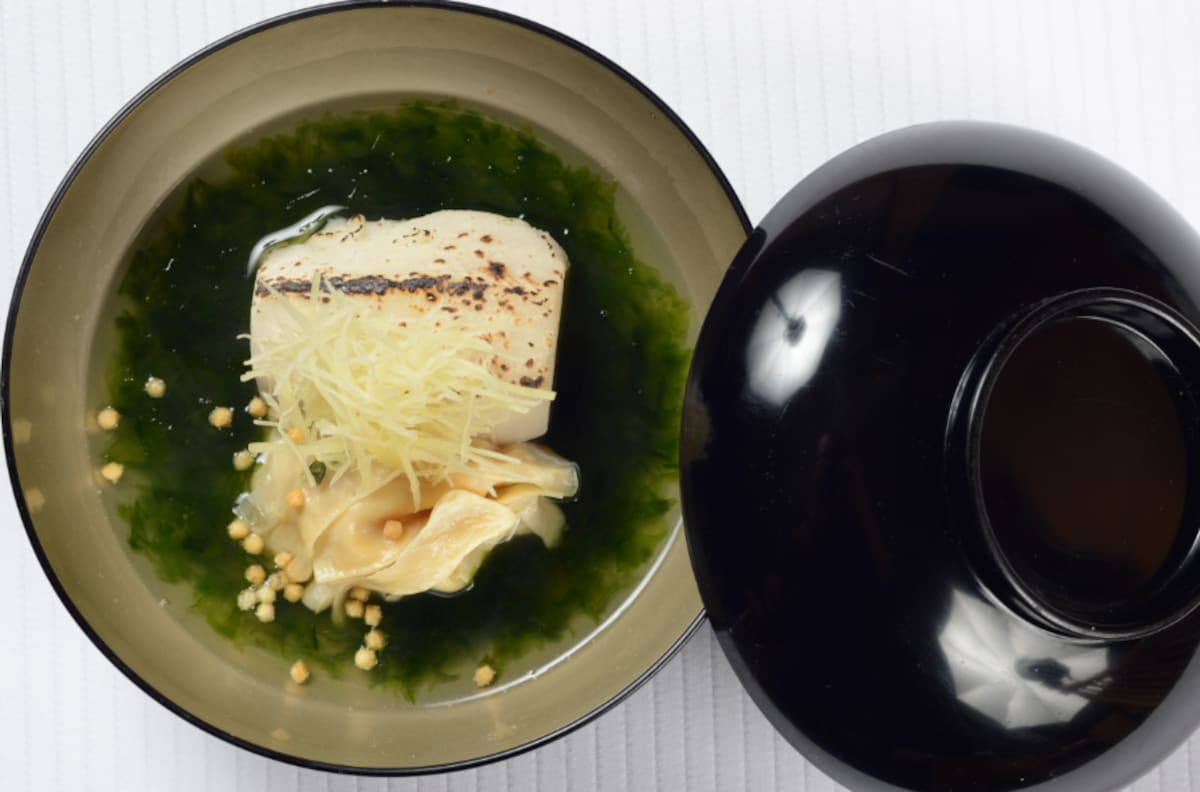 Soup Stock:
* 1,200ml (40.6 fl oz) water
* 20g (0.7 oz) kombu (kelp)
* 40g (1.4 oz) bonito flakes
* 16g (0.6 oz) salt
* 7ml (0.2 fl oz) light soy sauce
* 5g (0.2 oz) arrowroot flour (dissolved in 30ml/1 fl oz water)
* 80g (2.8 oz) fresh aonori (green laver seaweed)
* 80g (2.8 oz) yuba (tofu skin)

Simmered Taro:
* 6 taro roots
* 1L (33.8 fl oz) water from washing rice
* 1.5g (0.05 oz) salt
* 1L (33.8 fl oz) Soup Stock
* 2g (0.07 oz) kombu (kelp)
* 40ml (1.4 fl oz) mirin (sweet rice wine)
* 25ml (0.8 fl oz) light soy sauce
* 2g (0.07 oz) salt

Instructions:
1. Put the water for the soup stock and the kombu over a medium flame and let it nearly come to a boil. Just before boiling, remove the kombu, then allow the water to fully boil. After boiling, let the temperature cool to 90 degrees Celsius (194 °F), add the bonito flakes, and let steep. Strain, then heat back to a boil again, adding the seasonings and thickening with the arrowroot flour. Finally, add the aonori.

2. Cook the yuba in the flavorful soup stock.

3. Peel the taro roots, and slowly heat with the rice-washing water and salt over medium heat to parboil them. Check that the taro have cooked through by piercing them with a skewer. Wash off any stickiness with water, then cook slowly over low heat with the soup stock and seasonings.