10 Rare Japanese Sweets & Drinks
If you've had your fill of Japanese wagashi and traditional drinks and claim to have "tried them all," don't lose interest just yet! We've found some of Japan's rarest sweets and drinks that just might pique your interest again. Keep in mind you may have to travel around to try them, but we promise it will be worth the venture!
10. Uji-cha (Nakagyo, Kyoto)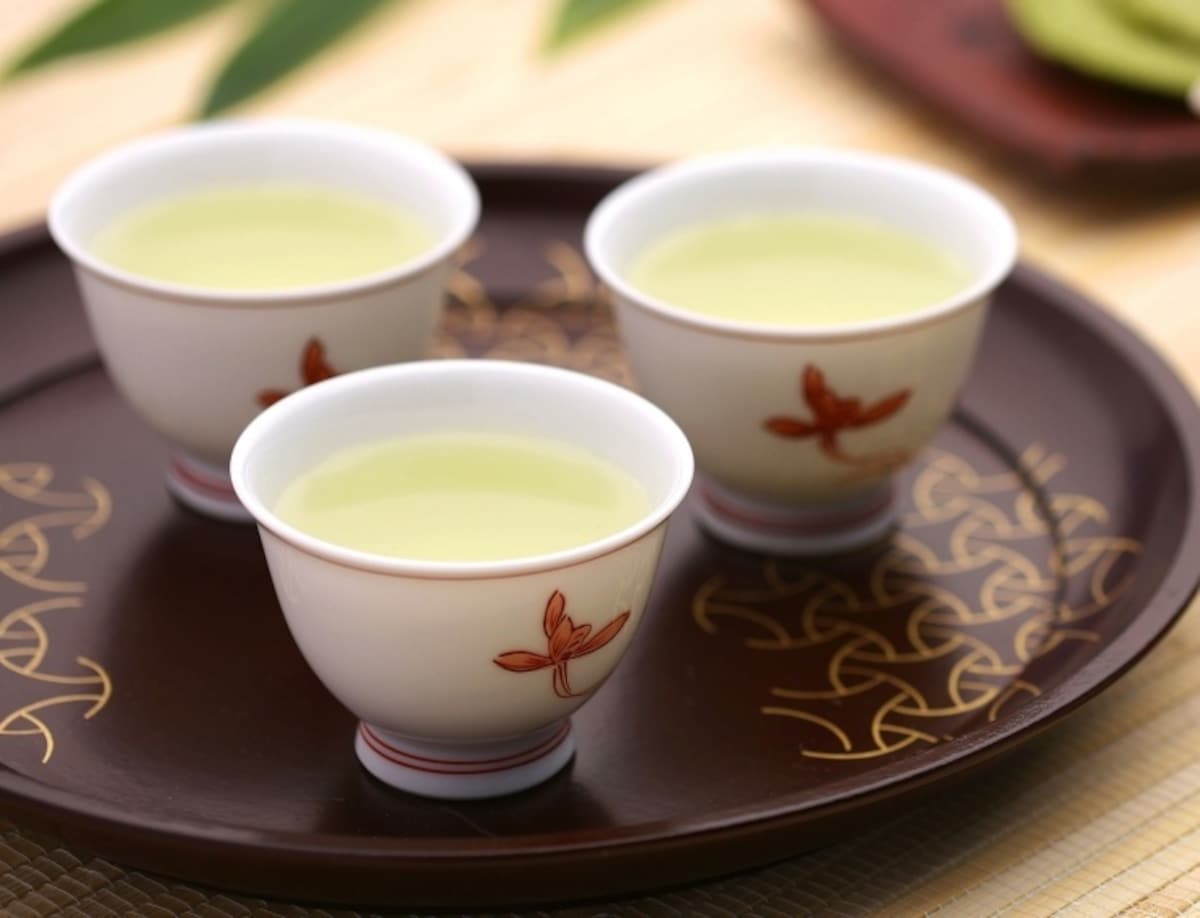 Tea as a sweet? Sure! Uji-cha is actually known for its long-lasting sweetness that lingers in your throat. Said to have originated in Kyoto during the Kamakura Period (1185-1333), Uji-cha is known as one of Japan's three great teas (the others being Shizuoka's green tea and Sayama tea from Saitama). Its beautiful fragrance and unique taste were loved by many great historical figures, including Toyotomi Hideyoshi, the second of the three generals who unified Japan.

While the tea is made in a number of towns along the Nabari, Kizu and Uji Rivers in Kyoto Prefecture, many people associate it with Uji City in particular, where there are many tea shops surrounding Byodo-in Temple. The aroma of the tea is so distinctive you can smell it easily no matter where you are in the area.
9. Uchu Wagashi (Kamigyo, Kyoto)
Lots of adults still eat sweets these days, but they should still be fun for kids, too! Uchu Wagashi makes its brightly colored sweets from wasanbon sugar, a mellow golden sugar with a smooth texture. A variety of ingredients can be mixed into wasanbon sugar to create lovely, subtle flavors. Traditional wooden molds are used to create these delightful shapes for children to not just eat, but use for creating mosaic artwork!
8. Cat-Shaped Wagashi
It's not really uncommon for stay-at-home moms to develop quite the baker's touch, from designing the most detailed children's bento boxes to out-of-this-world Christmas cakes.

Caroline, a successful Japanese blogger and homemaker, creates edible cats out of sweetened white bean paste (shiro-an) and glutinous rice (gyuhi). They're similar in texture to mochi (pounded, glutinous rice), but look way too cute to eat. Caroline uses them to compliment her pastry dishes, including donuts and pancakes. Whether you're a cat lover or not, the intriguing taste of her fancy felines just might make you spring off the couch and pounce on them!
7. Kitsune Senbei (Fushimi, Kyoto)
This is a unique senbei in the shape of a kitsune (fox) mask sold by Fushimi Inari Shrine. Foxes are well-loved at the Fushimi Inari Shrine as the messengers of the gods. The senbei batter is mixed with white miso, which, when baked, gives it its orange color. Why not visit and give it a try!
6. Moko Moko Candy Toilet Kit
Weird and gross? Sure! But also rare! You're definitely not going to find toilet candy at shops throughout the world, and though they do sell them in Japan, they're still not stocked on every grocery store or convenience store shelf.

This is a DIY candy that requires a bit of preparation before you can actually eat it. Moko Moko Mokolet is a candy that comes with a tiny plastic toilet and a sour powder. You first pour the sour powder in the back of the tank, add water, and then sip up the, um, resulting substance with a straw from the bowl. If you don't like it, you at least get a cute toilet as a souvenir!
5. Ku Monaka (Nagahama, Shiga)
Monaka, a kind of wafer cake with bean paste, is quite common to find. But have you ever tried Ku from Kasho Rokube in Shiga Prefecture?

Ku is a modernesque work of art made to be eaten. They were created in collaboration with interior design firm Tonerico. This doughnut-shaped sandwich makes for quite an original concept! Now let your taste buds lead the way!
4. Kashiwa Mochi
You might be thinking mochi isn't really rare, but in this case it is. Kashiwa Mochi is a chewy rice cake filled with sweet red bean paste or white bean paste with miso, then wrapped in kashiwa oak leaves.

Oak leaves in Japan symbolize strength and prosperity, and catching one before it touches the ground is a sure sign of good luck. Though you can't eat the oak leaves, you'll definitely enjoy the aroma of the mochi, which has absorbed its subtle fragrance.
3. Cake Soda
Little kids and soda don't mix well, unless you want an over-hyper crazed animal jumping off the walls. However, if you're one of those parents with high tolerance for the chaotic and uncontrollable, then why not step it up a notch and add a bit of cake to it! How, do you ask? With japan's exclusive cake soda!

Don't be too surprised by the flavor, though: it tastes less like candy than Sprite with a lot of sugar and whipped cream.
2. Seashell Wagashi (Karasumaoike, Kyoto)
If Sally had sold these sweet seashells by the seashore, she'd definitely have made a pretty profit. As you carefully pry open this tightly closed shell, you're greeted by a golden, caramel-flavored jelly. In the center rests a dark dollop of miso paste, giving the middle a salty zip. These ingenious wagashi are available at Kameya Norikatsu in Kyoto.
1. Mizu Shingen Mochi (Hokuto, Yamanashi)
This is also known as a water cake. That's right: water cake. Not jelly, but cake! Could this be the future of sweets?! Japan definitely "takes the cake" on this one, literally.

This interesting and innovative creation is a transparent batter that looks like it could be jelly, but it's anything but. The batter is made up of rice-cake confection called Shingen Mochi and water from the Southern Japanese Alps.

These are made by the Kinseiken Seika Company, and available only at its two shops in Yamanashi Prefecture. Once this delicacy is served at room temperature, customers have less than 30 minutes to eat it—otherwise it melts and you're left with a plate full of water. To make the trip worth it, eat it fast!