5 Adorable Holiday Bento Boxes!
5. Christmas Log Cake Bento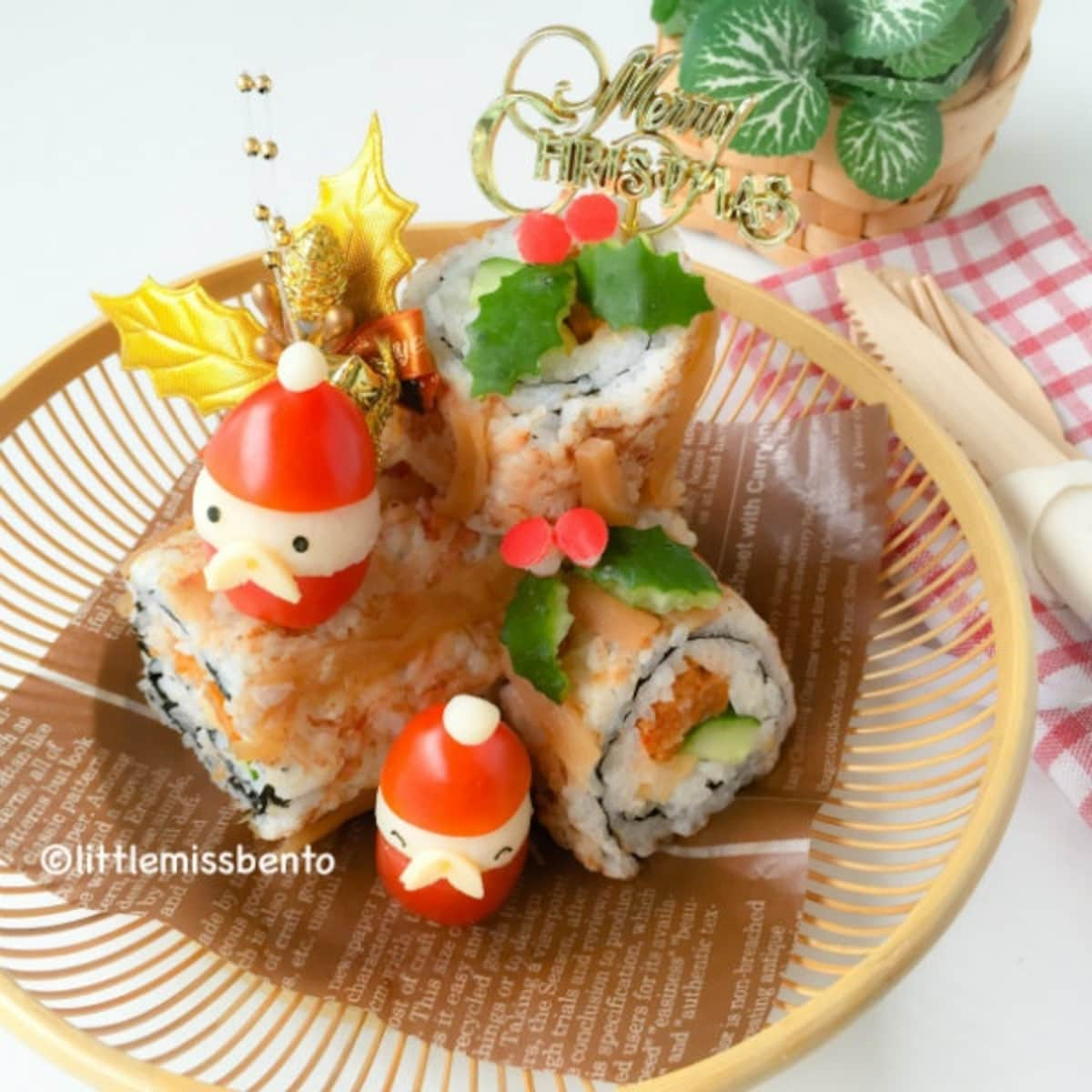 No, it's not a real cake—those are maki sushi! Climbing around the sushi rolls are little Santas made out of cherry tomatoes, mashed potatoes, cheese and a touch of seaweed. Simple enough, right? Check out Little Miss Bento to find out exactly how they're made!
4. Snoopy Christmas Bento
In this Christmas-inspired bento, Snoopy cuddles with Woodstock while clad in an adorable Santa hat made out of red crab-stick and white rice. The sweet embrace between Snoopy and Woodstock truly captures the season of goodwill. For the full recipe, check out Little Miss Bento's post below!
3. Olaf Christmas Bento
Nothing quite spreads Christmastime cheer like Olaf, the adorably buck-toothed snowman from Disney's Frozen. On top of being adorable, this bento also looks like a delicious and filling lunch box featuring tamagoyaki, cherry tomatoes, vegetables, sausages and grilled pork fillets. For an explanation of how to make this lunch box (and impress all your friends!) check out Little Miss Bento's full recipe below!
2. Rudolph & Santa Bento
This roly-poly Santa is just made from rice, teriyaki sauce, seaweed and crab-stick, while his sleepy Rudoph is composed of sushi rice, fried tofu skin, carrot, seaweed and crab stick. Why is Rudolph so sleepy? Maybe he's charging up for the big day! Whatever the reason, put together, these two are festively delightful!
1. Rilakkuma Xmas Stocking Bento
If you can't buy your own Christmas stocking Rilakkuma plushie, get the next best thing! You might not want to snuggle this one, though—the stocking is actually a mince meat patty wrapped in imitation crab-stick! Read the details below!