Innovations in Japan Blue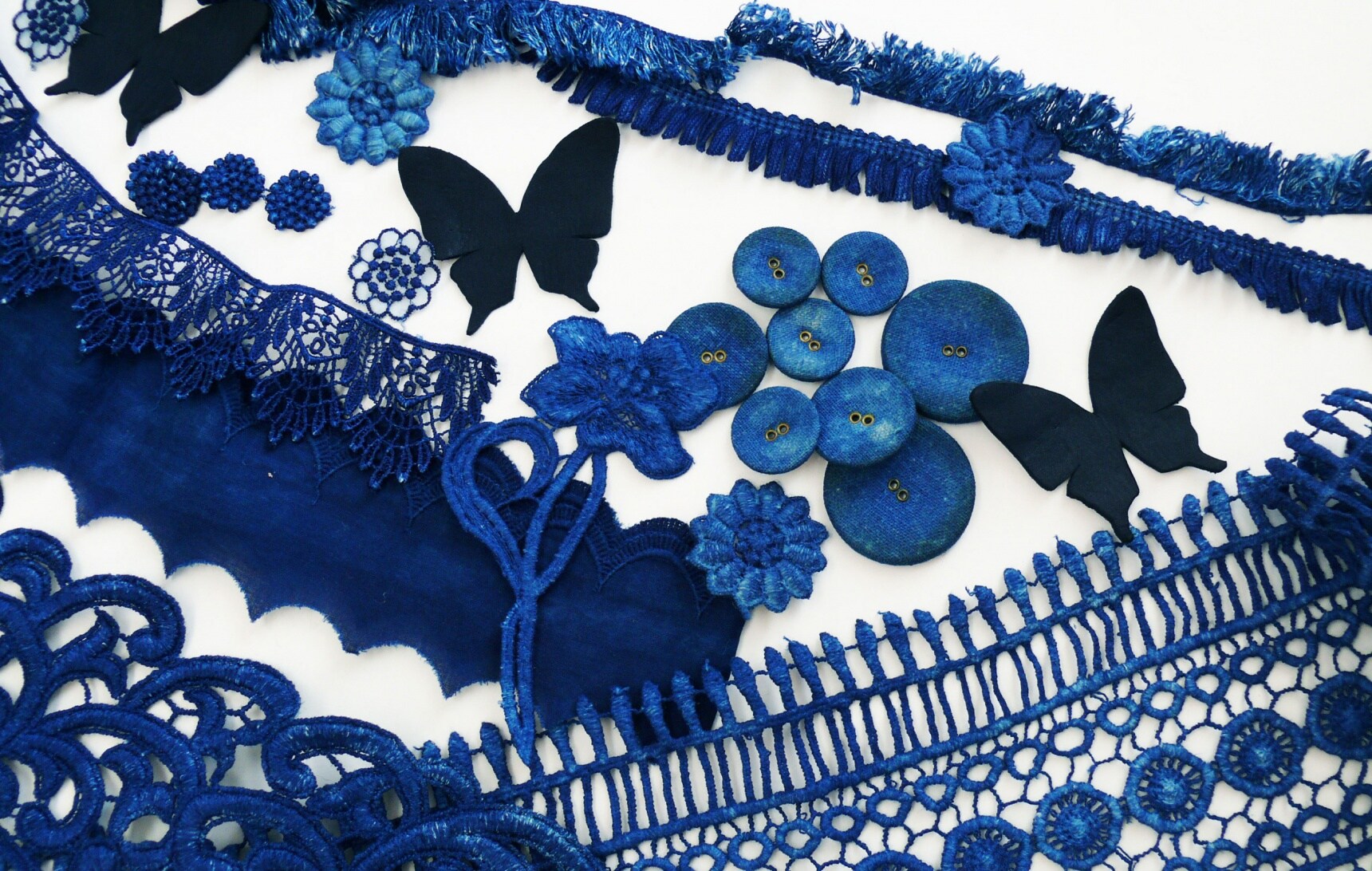 What is 'Ai'?
Ai is one of the most habitually employed varieties of raw material in Japan, having been used since the year 1500 as a dye and a medicinal herb.

Among other things, the indigo dye has been used since times of old to give a vivid shade of blue to yukata (light summer kimono), hand towels and other kinds of products. This traditional craft has become especially developed in Tokushima Prefecture on the island of Shikoku.

At a first glance, it is easy to mistake this shade of blue for black, since this dark indigo dye is so intensely deep. It is said that the ancient samurai were particularly fond of it, even calling it the "winner's color" and considering it to be a good omen.

This indigo is not only used as a dye, however: it is also used on skin, for food and drinks and more. It has essentially become an indispensable part of Japanese daily life.
Wearing 'Ai'
Indigo has been used as a textile dye for clothes since olden times. It is a highly hygienic dye that doesn't irritate baby skin, with unique odor-resistant and antibacterial properties. Furthermore, it helps strengthen textile fibers, and its color doesn't wash away easily, resulting in a long-lasting article of clothing. In recent years, the dyeing technology has taken many leaps that have allowed it to even be applied to delicate lace and other such materials.
Eating 'Ai'
Ai is actually an anti-poison and is used to lower fevers. In fact, in the past it was used as a medicinal plant. Recent studies have shown that it is packed with polyphenol, and that compared to other vegetables it has a high level of antioxidants. It is now also being found that it may regulate cholesterol as well.

Edible indigo is also known as "the herb that makes you healthy," and there are even restaurants that will serve you a healthy full-course meal made from indigo, including pasta, sweets, or even drinks. In Tokushima's Aizumi Town, Aqulier, a restaurant directly managed by the local agricultural association, even allows you to savor a full course meal that uses indigo as an ingredient (reservations required). When you visit Japan, why not taste the delicious indigo that pro chefs cook with?
'Ai' Developments & Innovations
Since the whole world began noticing indigo, many technical advances have allowed for new usages to appear, thus further expanding known dying techniques even to new materials. Hand-made one-by-one from Japanese trees, the indigo dye grants on these cups grants each a unique pattern, giving them a distinctive charm, with no two alike. They have been treated in a unique ceramic coating, so they are safe even if put to one's mouth. Robust products, their color doesn't fade away, and they are even resistant to heat.
This wooden flooring has been dyed with indigo, and its surface looks different depending on the light reflecting on it. It is made from Japanese cedar from Tokushima Prefecture. The gentle softness of these natural raw materials gives it a traditional Japanese feel together with a modern touch. It is made in a way that prevents your feet or hands from getting caught on it, and its surface color won't fade if kept indoors.
This item is called Japanese indigo leather, a material comprising of beautifully dyed leather in an indigo hue. It has received international praise from many overseas designers, and has even been put on exhibit by the best designers of Germany.
In Brooklyn, arguably New York's most energetic neighborhood, a collective called Buaisou unites many indigo and dye artisans from Tokushima Prefecture. They are endeavoring to set up a number of art installations to showcase not only the textile usages of indigo, but also its use on such objects as traditional Japanese cup-and-ball games, or even collaborations with fashion brands.

Even now, new possibilities for indigo continue to be created. Be sure to wear it, eat it, hold it in your hands and feel the magic of indigo on your skin!