Strawberry Spring Snack Special!
Seasonality is important in Japan. You see seasonal, limited-edition snacks start coming out from January until April. Because of Japan's spring sakura (cherry blossoms), Japanese people take pink and red as their spring colors—which of course means strawberries! Let's look at some hot picks from spring 2016!
5. Collon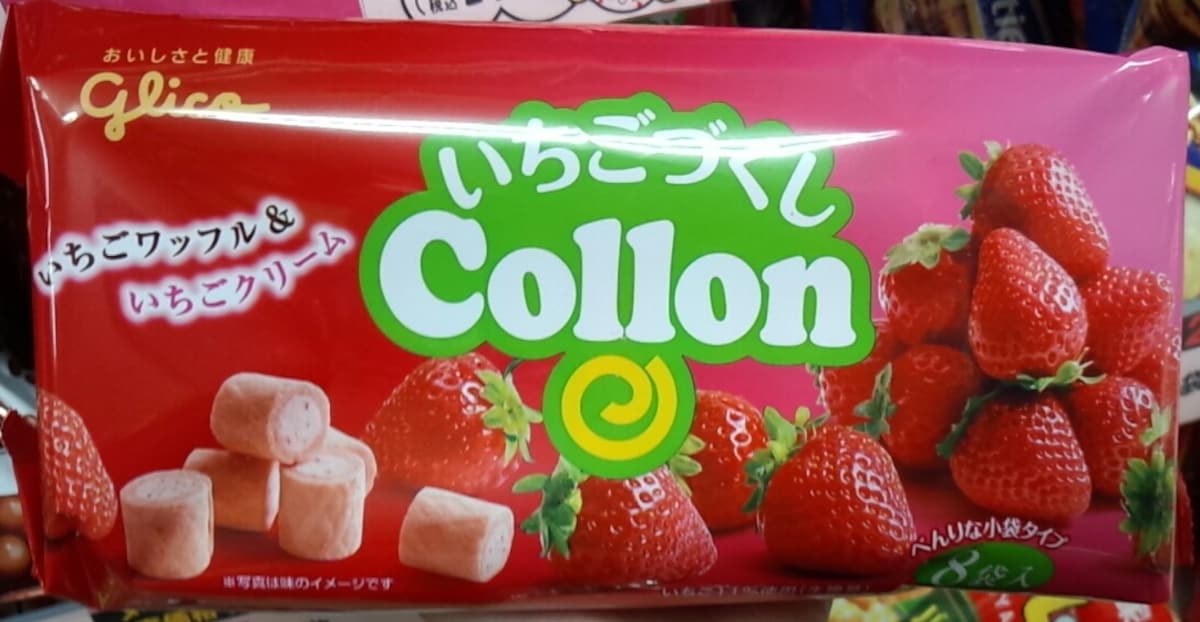 This hard waffle filled with soft cream is a perennial favorite. While previous iterations of the strawberry special only filled the Collon with strawberry cream, this year the waffle is pink with strawberry flavor too! There's even a bigger package for this special flavor, making it even harder to resist!
4. Sasha
This chocolate gets its elegant image from its very fine chocolate lines and the overlap between two types of chocolate. Sasha is known for offering a variety of limited-edition flavors, and the strawberry edition even has a particularly elegant name: Akane Strawberry. Its mild sweetness is great for chocolate lovers who are conscious about their sugar intake!
3. Shokorantan
Lotte has a knack for making elegant snacks! Here's another limited-edition strawberry chocolate, this time featuring almonds. The addictive crunchiness makes it hard no to finish off the whole box in one sitting!
2. Look
This snack pulls together two of the most famous strawberries in Japan. Amaou from Fukuoka is famous for four features: being red, round, big and sweet. Meanwhile, Tochiotome from Tochigi is known for its smaller size and balance between sweetness and sourness. You can compare between both types in a single pack to see which you prefer!
1.Oreo
What does Oreo have to do with spring? That question can be answered with the strawberry flavor for its Otona-no-Oreo ("Adult" Oreo)! Otona-no-Oreo is exclusive to Japan, a form of brownie rather than a chocolate cookie. And for spring, it features an Amaou strawberry layer on top!
Seeing so many strawberry spring snacks, you might feel that spring is around the corner! The time to enjoy warm weather and sakura is on the way again. It's time to grab some strawberry snacks and get ready for this year's hanami cherry blossom viewing parties!