5 Winter Day Trips from Sapporo
Visitors are often surprised by the sheer size and distances in Hokkaido. But fear not, as even in winter Sapporo can be used as a base to explore famous spots like Lake Shikotsu, Asahiyama Zoo, Marukoma Onsen and even the Sea of Okhotsk. Be sure to bundle up warmly before heading out on your adventures!
1. Lake Toya and Lake Shikotsu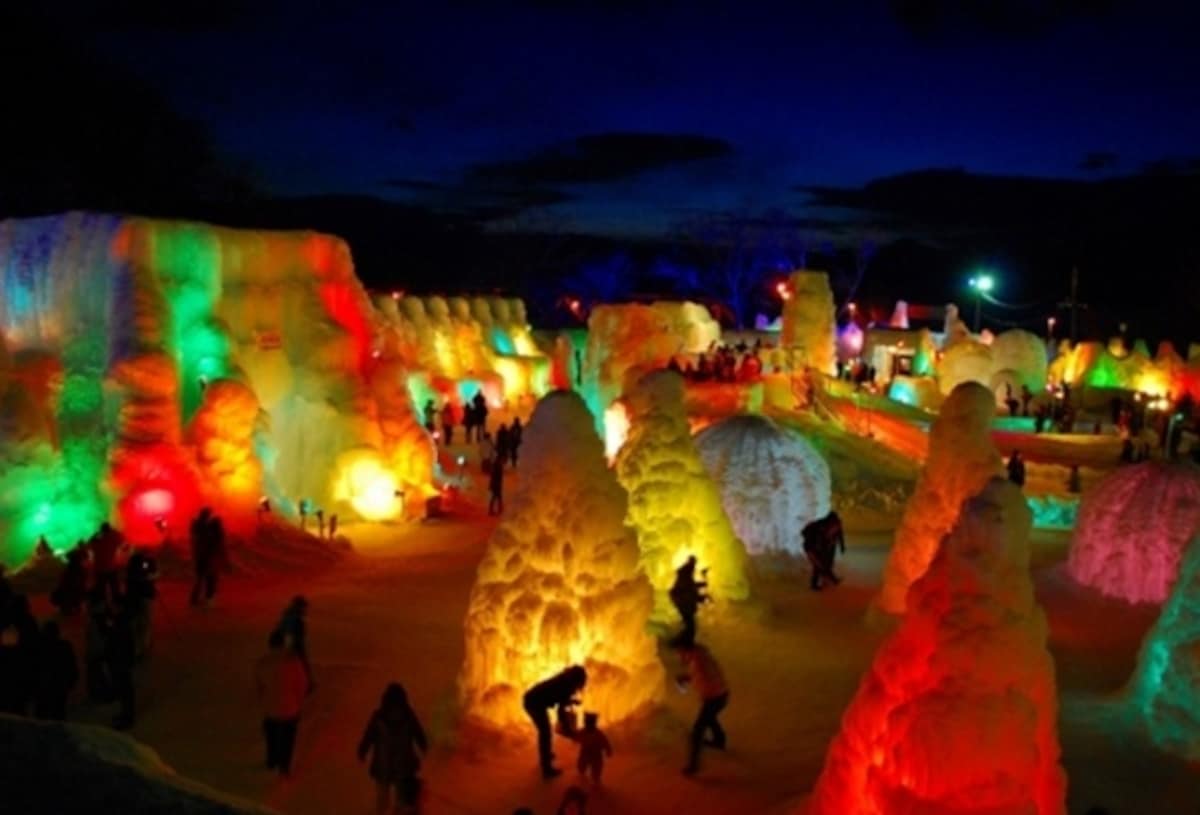 Also known as Toyako, Lake Toya is located in a volcanic caldera in Shikotsu-Toya National Park. Thanks to all the geological activity, this clear lake never freezes, making it beautifully limpid even in Hokkaido's snowy winter. Lake Shikotsu is also a popular day trip from Sapporo, especially during the yearly Ice Festival that runs from late January to mid-February. The ice sculptures are brightly lit up after dark for a truly magical atmosphere, and on weekends there are firework shows!
2. Asahiyama Zoo
See the animals in their winter habitat, and check out the popular Penguin Walk! The unique enclosures allow visitors to observe the animals from various angles, many of which are unique to Asahiyama Zoo. Get face-to-face with a polar bear, or watch seals swim just an arm's length away! There are lots of animals local to Hokkaido, such as black wolves, Ezo foxes and eagles, as well as critters such as red pandas, orangutans and leopards.
3. Otaru
One of the closest day trips from Sapporo, the port town of Otaru is known for its wonderful sweets, fresh seafood and well-preserved Meiji Period (1603-1868) buildings. Stroll down the lovely retro Otaru Canal, graced with fluffy snow and Victorian street lamps. If you're in Hokkaido in February, make sure you don't miss the romantic Otaru Snow Light Path Festival, when the town glows with thousands of flickering candles and pretty illuminations.
4. Sea of Okhotsk
Although this is quite a long day trip, it is possible to get to Abashiri and Shiretoko from Sapporo. During the winter, the Sea of Okhotsk freezes over and you can see kilometers of drift ice stretching out before you. To get the full impact, hop on an icebreaker cruise! The Garinko 2 and Aurora offer unforgettable drift ice cruises across the pure white, ice-covered waters of the Sea of Okhotsk. With warm cabins and vending machines on board, you can even enjoy the otherworldly view without getting cold.
5. Skiing & Snowboarding Day Trips
Just a few hours from Sapporo there are several excellent ski resorts, just the right distance for an awesome day trip! From the Sapporo Kokusai Ski Resort to popular Sapporo Teine, Tomamu and Kiroro, spend a day on the slopes in Hokkaido's fresh powder! Most Japanese resorts will also have gear and clothing rentals (including hats, gloves and goggles!), so you can even show up empty-handed.