The World's Only Outdoor Ice Onsen
Lake Shikaribetsu is Hokkaido's highest lake. And when the lake is covered in ice during winter, the annual Lake Shikaribetsu Kotan event is held, including, for a limited time, an outdoor onsen.

You can read more in Japanese from All About onsen guide Miyuki Uetake.
What's A Kotan?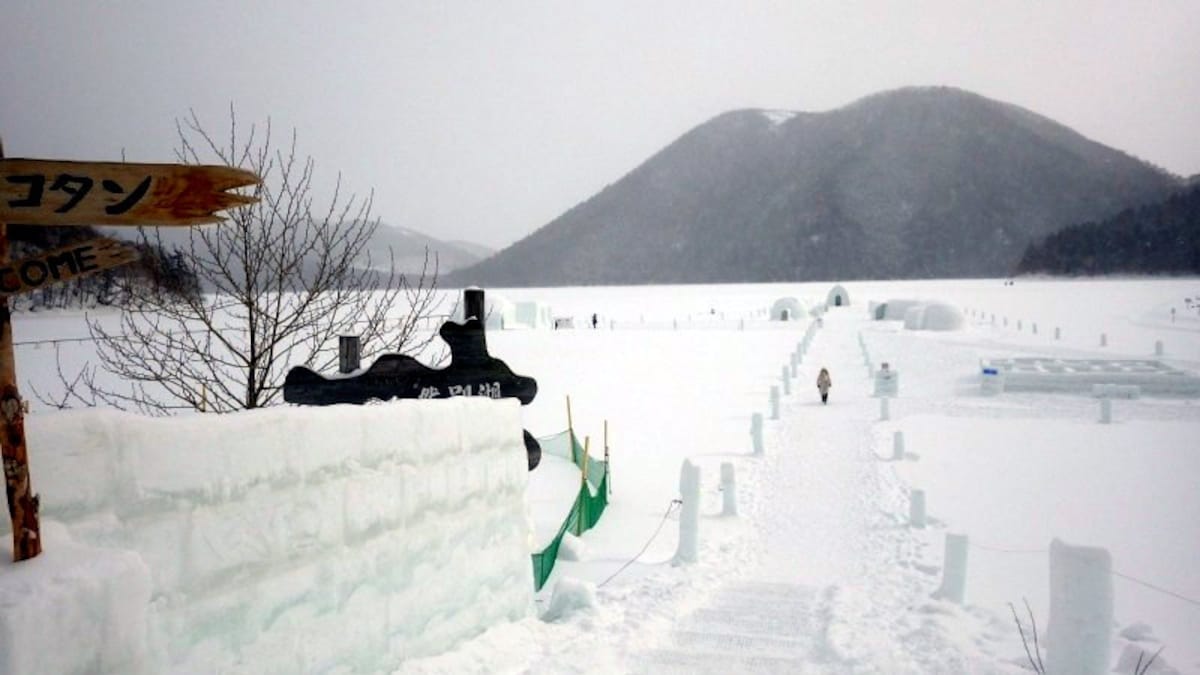 Located at an elevation of 801 meters (2,657 ft) in Shikaoi City, Lake Shikaribetsu is the highest-elevation lake in Hokkaido, and longest-freezing lake in Japan. Kotan means village in the language of Hokkaido's indigenous Ainu people, and the fantastical village made of snow and ice includes overnight ice lodges decked out with ice bars, igloos shaped like chapels, and even an outdoor onsen!

Since the onsen is also constructed with snow and ice, it melts by spring, so visitors can only enjoy it for a limited time.
–10℃ in the air, +40℃ in the water
Lake Shikaribetsu Kotan has two onsen, and although they're generally mixed, there are women-only and men-only times at certain points in the day. Unlike most onsen, visitors may wear swimsuits and yugi (onsen robes) into the baths.
Although we went during the women-only time from 8 p.m. to 10 p.m. (the men-only time is from 6 p.m. to 8 p.m.), the onsen was very quiet. During the day, temperatures are around –13℃ (8.6ºF), but at night it drops to –20℃ (–4ºF).
Even in the changing room, which is also made out of ice, the temperature is –10℃ (14ºF).
The temperature of the water at the hot spring source is a roasting 75℃ (167ºF), but it's a more tolerable 40℃ (104ºF) in the onsen itself.
In the daytime, the view from the onsen is a world of pure white, with mountains of virgin forest covered in snow.
Ice Chapel & Ice Bar
Besides its onsen, Lake Shikaribetsu Kotan has igloos where guests can stay overnight, and a chapel for actual wedding ceremonies.
Or how about the ice bar, where the counter, tables, chairs and glasses are all made of ice? Cut a block of ice for your very own unique glass and enjoy the bar's beers and original cocktails!
Lake Shikaribetsu Kotan runs from late January to late March, depending on the yearly weather patterns (reservation required).

A free bus service to Lake Shikaribetsu Kotan departs from JR Obihiro Station and JR Shintoku Station. The bus ride from Obihiro Station takes 1 hour 40 minutes to get to Shikaoi and Lake Shikaribetsu, so plan accordingly.