Spend Your Summer in Japan in Cool, Cool Hakuba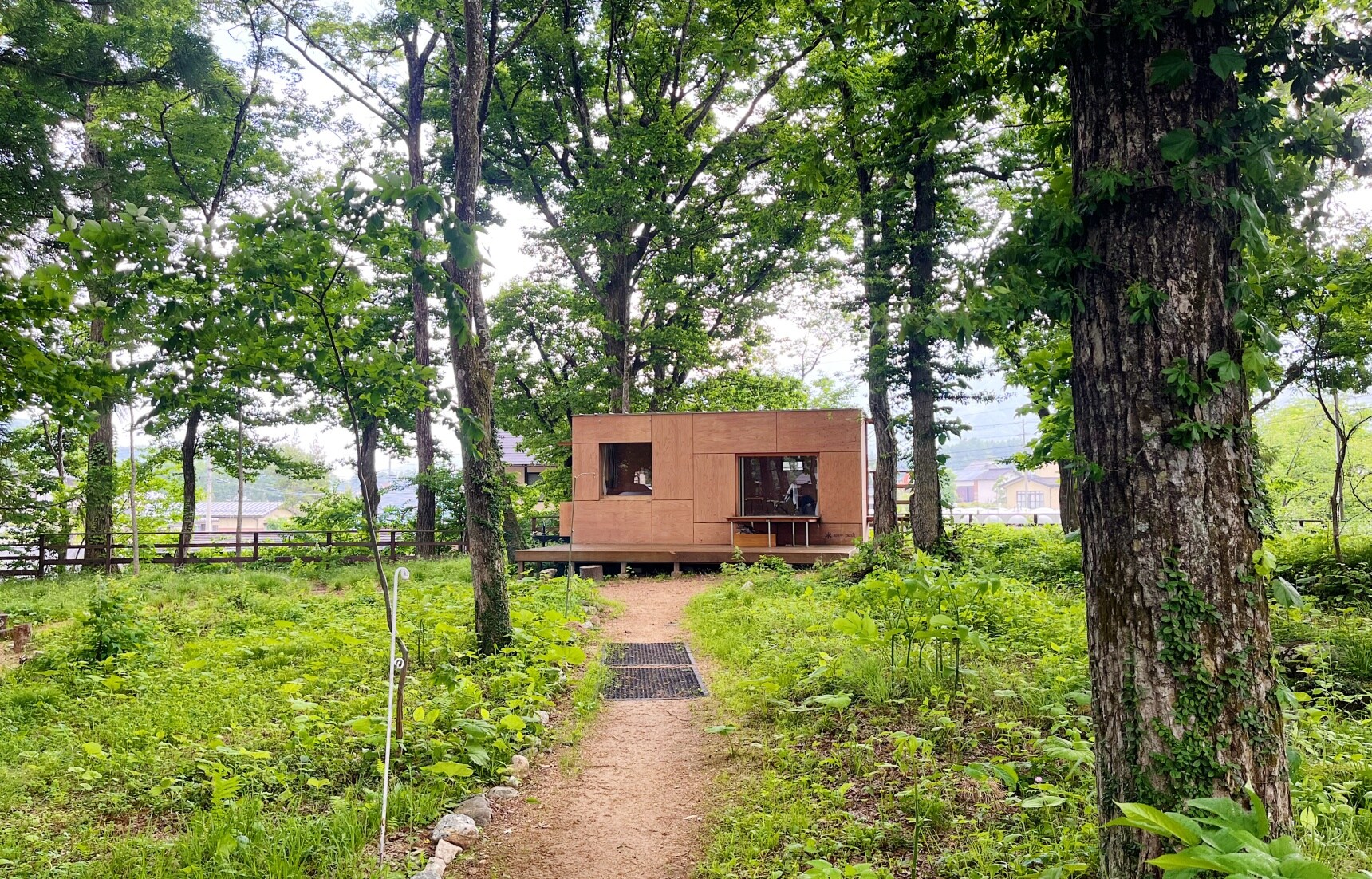 Glamping at Snow Peak Land Station Hakuba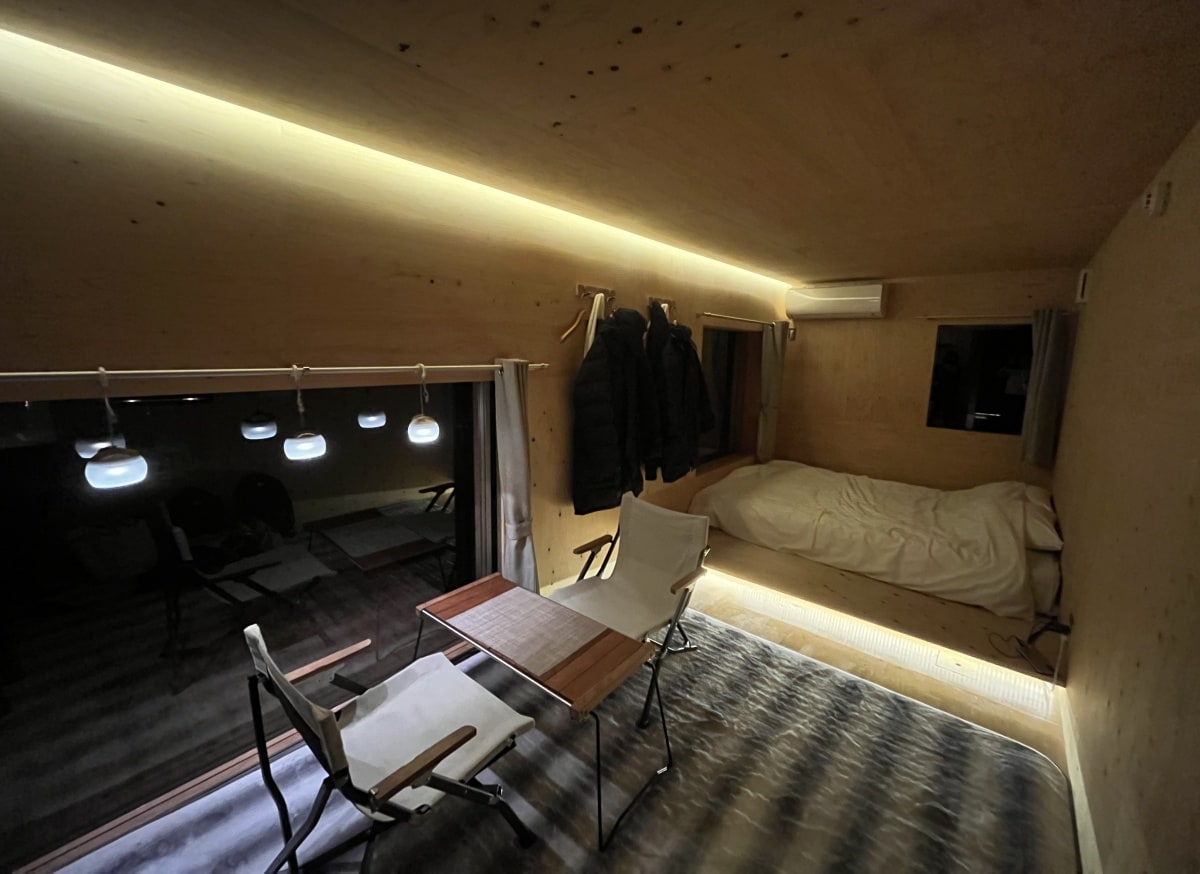 Let me start off by being honest--I'm not really a camping person. The camp boom has been heating up in Japan over the last few years, with people snapping up expensive tents and luxurious items from barbecue pits to fur-lines chairs. But I'm much more comfortable in a "controlled" wild environment. So Snow Peak Land Station in Hakuba was ideal for my desire to jet off to someplace remote for a camping experience. I felt like I was on a wilderness adventure without even having to set up a tent.

Snow Peak, an outdoor gear brand, worked with architect Kengo Kuma, architect of the National Stadium for the 2020 Tokyo Olympics, to design the unique site. There's a main store and restaurant, a camping area with the option to rent a tent, and compact wooden rooms called Jyubakos that are fully equipped with a bed, camp furniture, electricity, and lamps for a well-lit experience.
The best part for foodies? The restaurant on-site, Seppo, has a menu crafted by Chef Hideki Ishikawa, whose mainstay restaurant in Tokyo has a Michelin star. Seppo offers a course menu with ingredients from around Hakuba, and is sure to tantalize your taste buds and open you up to new possibilities that will destroy your preconceptions of camp dining. Seppo was a highlight of the trip, and it can be booked for meals even if you're not staying here.
After dinner, take it slow and sit on your patio (or indoors if you aren't fond of bugs), have a drink, and listen to the natural sounds around you. With the darkness settling in, you'll be able to enjoy a spectacular twinkling world. The campsite is also equipped with showers and electricity, as well as an onsen hot spring next door. At Mimizuku Onsen you can soak in a log house while enjoying views of the peaceful surroundings.

It might be their expertise in the outdoors that enables Snow Peak to create the best experience of "camping" in the wild for those of us who aren't camping confident. I had no problem falling asleep with the sounds of nature, and I wasn't even aware of the lack of air-conditioning given the cool summer nights.

snow peak Land Station Hakuba
Tel: 026-175-1158
5497 Hokujo
Hakuba 399-9301
The 3Es of Hakuba: Exploring, Eating, and Enjoying
Other than your camping experience, Hakuba has a lot to offer in terms of food, and natural sights. Here are some of the best places to check out on your weekend trip.
Explore the Area
Take a walk around Olympic history
The 1998 Winter Olympics were held in various locations around Nagano, and Hakuba was one of the hosts for Alpine Skiing. The courses (which still operate during the winter months) are visible in the mountains in the Happo area, surrounded by picturesque snow-capped mountains and rice fields. Enjoy a slow walk among agricultural fields, while listening to the sound of water gushing in nearby streams, and appreciating the bright mix of natural colors.

Panoramic views at Hakuba Iwatake Mountain Resort
Take a gondola up to the Hakuba Iwatake Mountain Resort area for panoramic views of the surrounding mountains. Take a swing on one of the biggest swings in Japan: you'll feel like a bird flying into the vast landscape in front of you. Take the ski lift for to the trailhead for some light trekking around Nezuko no Mori, or for the adventurous, book a mountain biking trail and explore Mt. Iwatake at neck-breaking speeds. Mt. Iwatake stands at 1289m, and for those who need a break, City Bakery has a cafe where you can catch your breath.

Hakuba Iwatake Mountain Resort
Tel: 026-172-2474
12056 Hokujo, Kitaazumi-ku
Hakuba 399-9301
Eat: Slurp Soba and Drink Coffee
Nagano prefecture is famous for their production of soba, and shinshu soba, a local Nagano delicacy, is widely known throughout Japan. Zen, situated in a a lovely log house with tatami and table seatings has a variety of soba options from different types of flour, to sides of tempura fried to perfection. Try the Tenzaru Soba, a cold soba with a side of an assortment of tempura.
There are also multiple cafes for you to choose from. Head to Baisen Coffee, a coffee roaster's where coffee beans from various origins and different levels of roast are offered. There are also Seattle-style coffees (think: Starbucks) where coffee is styled with various syrups and creams for a dessert-esque drink. Try their flavored lattes (Caramel Latte) for the best balance of sweetness, mild creaminess from the foamed milk, and the tangy taste of espresso.

Zen
Tel: 0261-72-3637
3020-49 Hokujo, Kitaazumi-ku
Hakuba 399-9301

Baisen Coffee
Tel: 0261-85-0191
3335-1 Hokujo, Kitaazumi-ku
Hakuba
Getting There
Traveling to Hakuba
Shinkansen (high-speed rail) trains stop at Nagano, where you could catch a bus to Hakuba which will take around an hour. Alternatively, there are long-distance buses that go directly to Hakuba from major cities such as Tokyo and Osaka that can take around 4 hours. Hakuba and Nagano city is an hour away by bus.