10 Best Glamping Spots In Japan
In a country that prioritizes etiquette and hospitality above all else, glamping takes on a new meaning of its own, as every little detail is well taken care of for you. So if you wish to stay in the great outdoors in your own spacious and furnished yurt, read on as Trip101 explores the best glamping spots in Japan.
7. Comfortable glamping yurt located right on a farm in Sagamihara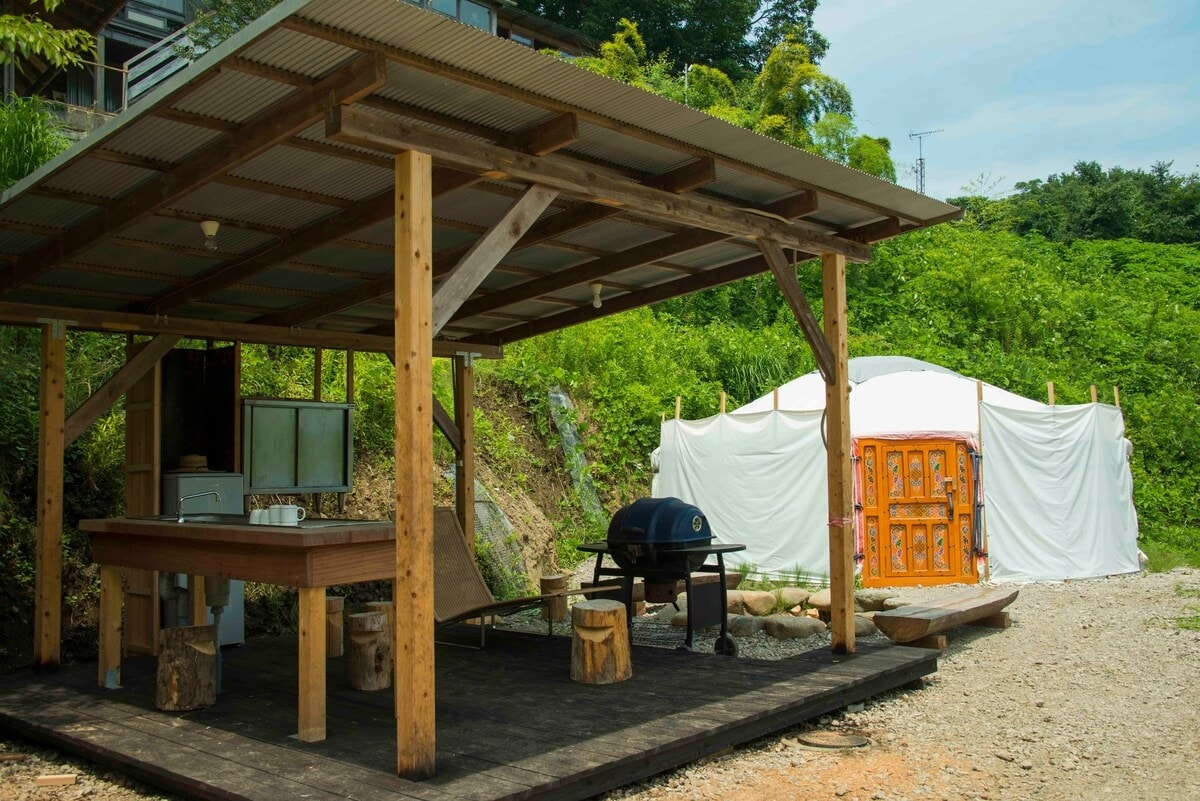 Last but not the least, this glamping facility is located right on a farm, surrounded by beautiful meadows and little farm animals grazing nearby. It is located very close to Shinjuku, Tokyo, but the premises will make you feel like you've arrived in a whole new place. With a lovely host who will welcome you whole-heartedly and treat you to a variety of amenities, you are sure to enjoy your stay glamping here very much.
6. Unique Mongolian-styled glamping spot with modern amenities in Nagano
Decorated in a special Mongolian fashion, this glamping spot invokes a beautiful nomadic tradition from the west of Japan and recreates it with modern amenities to bring to you the ultimate glamping experience. Enjoy amenities such as a barbecue grill to enjoy a grill party with your loved ones, free WiFi, towels and bedsheets, central heating, access to a hot tub to sink into after a long day of hiking, and breakfast provided every morning.
5. Beautifully decorated, pet-friendly glamping spot with warm lighting in Kamakura
This glamping spot's unique selling proposition has to be the amazing hospitality of the hosts, which proved very popular with a lot of guests. Located very close to the train station for easy access, this tent is atop a hill away from the crowds. You can see the full night sky from here and sleep under the stars. The decor is very cute, with orange Japanese lanterns hung around the tent lending a very warm and cosy vibe to the premises. Guests have access to facilities like a kitchenette, bath with a sauna, barbecue grill, complimentary toiletries, and more. The best part is that this accommodation is pet-friendly so you can bring your furry friend along.
4. Comfortable glamping spot with awesome decor and furniture in Hokkaido
This lovely little tent makes for beautiful pictures indeed. Meant for winter camping, this tent is equipped with a ton of facilities to make your stay here as convenient as possible. Some of these include a central heating system for winters, fresh linen including towels and bedding, cozy recliner chairs to relax in, indoor bathroom with a shower, and a small kitchenette with all the equipment you need to make a homely meal. In addition, the hosts also provide complimentary WiFi and free parking.