Top 12 Accommodation in Hakuba, Nagano
Located in the Japanese Alps is the picturesque Hakuba village of Nagano prefecture in Japan. From traditional ryokans through vacation rentals to conventional hotels, we've got you covered in the accommodation department! Come and take a look at our suggestions for the top accommodations in Hakuba, Nagano, Japan.
12. Charming lodge with easy shuttle bus access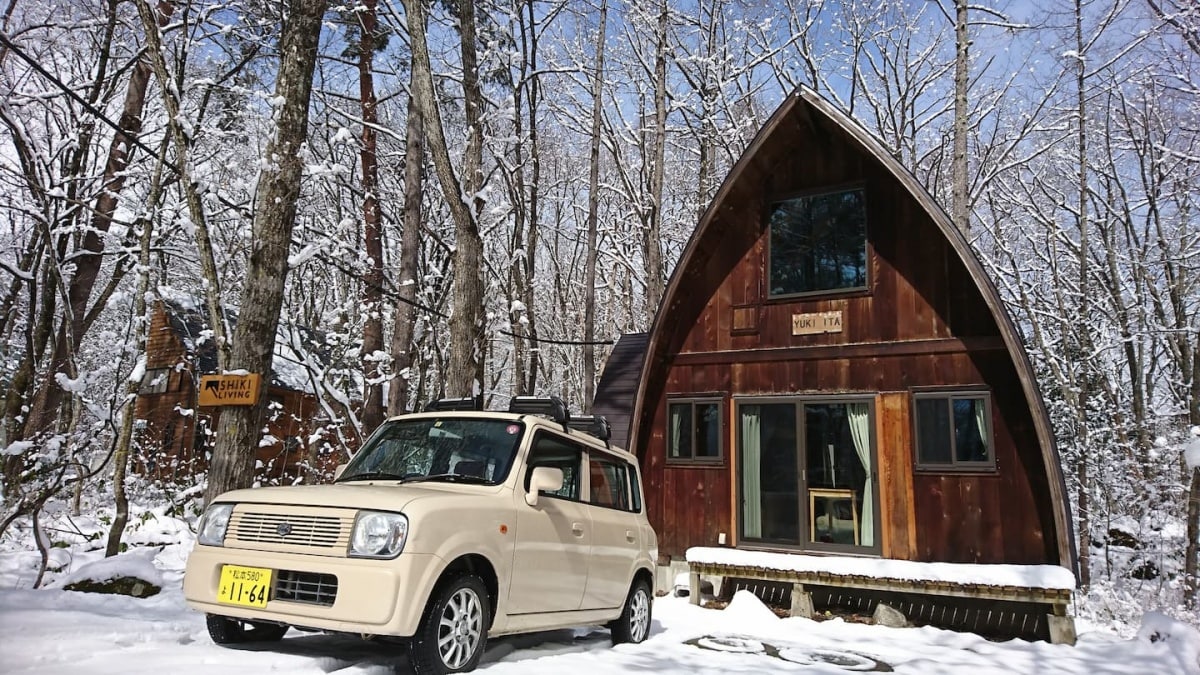 Nestled in the woods near Echoland area in Hakuba is this charming lodge that is the perfect vacation rental for a family of four or two couples. The lodge has a simple yet comfortable living area, a bedroom equipped with twin beds and a full bathroom on the ground level along with twin beds in the loft area. A full kitchen to cook all your meals is also available here. This lodge has everything that you would in a vacation rental, including laundry facilities, wifi, TV, heating, etc. Several bars and restaurants are located closeby. Shuttle bus to the ski slopes stops right in front of the lodge.
11. Log house with breathtaking mountain views
During your time in Hakuba, book a stay at this beautiful log house set in a peaceful location. At the ground level of the villa, there is a fully furnished open plan living room, dining area and kitchen. Enjoy unbelievable mountain views from all the rooms of the villa. A majestic master bedroom with a king bed and skylight is located on the top level of the villa. Guests are also provided with the free use of a car during their stay at this vacation rental. An onsen (public hot spring bath) is at a five-minute driving distance from this villa.
10. Rustic mountain hut close to bars and restaurants
With a quirky shape and all wooden interiors of this mountain hut, you are sure to have a comfy, relaxing and enjoyable stay in Hakuba. On the ground level, the hut has an open concept layout of the cosy living area and kitchen that is equipped with rustic shelving and cabinetry. Go up the stairs to the loft that has two bedrooms. Tall glass doors that open out at the back of the hut provide beautiful views of the surrounding scenery. A four-wheel-drive car is also provided with this vacation rental. The famous Mon Pigeon Bakery is a short walk away from the hut.
9. Private chalet in the woods
Stay in a private chalet in a small forest in the Misorano area of Hakuba. Step into the warmth of the open-plan layout of the kitchen, dining and living areas on the ground floor of this woodland chalet. A rustic wooden staircase will take you upstairs to the bedrooms that are equipped with comfortable bedding and a full bathroom. A full modern kitchen is available to meet all your cooking requirements. Several bars and restaurants are at a convenient walking distance from the chalet.