Swede Peo Ekberg is a Fair Trade Leader in Japan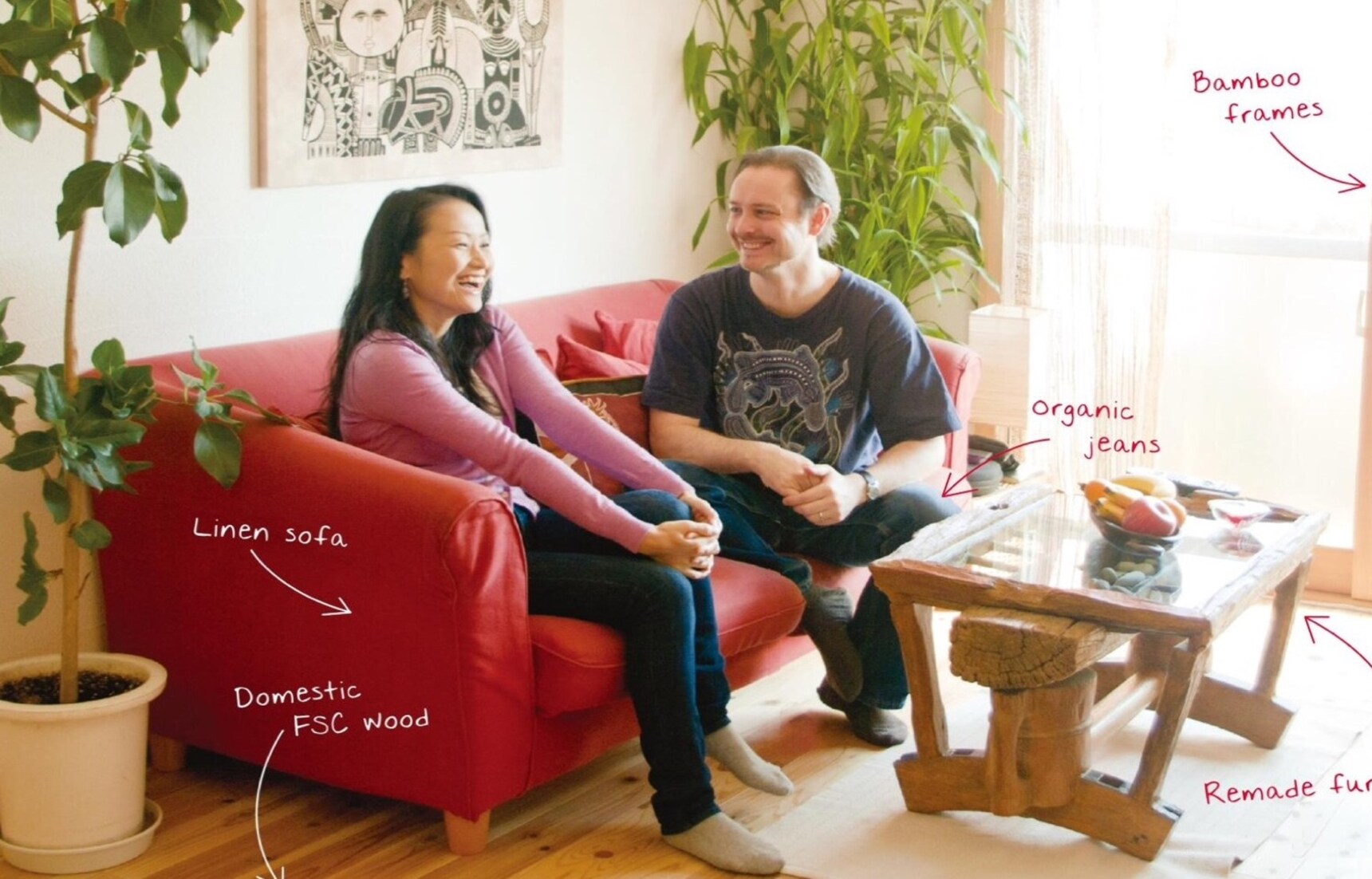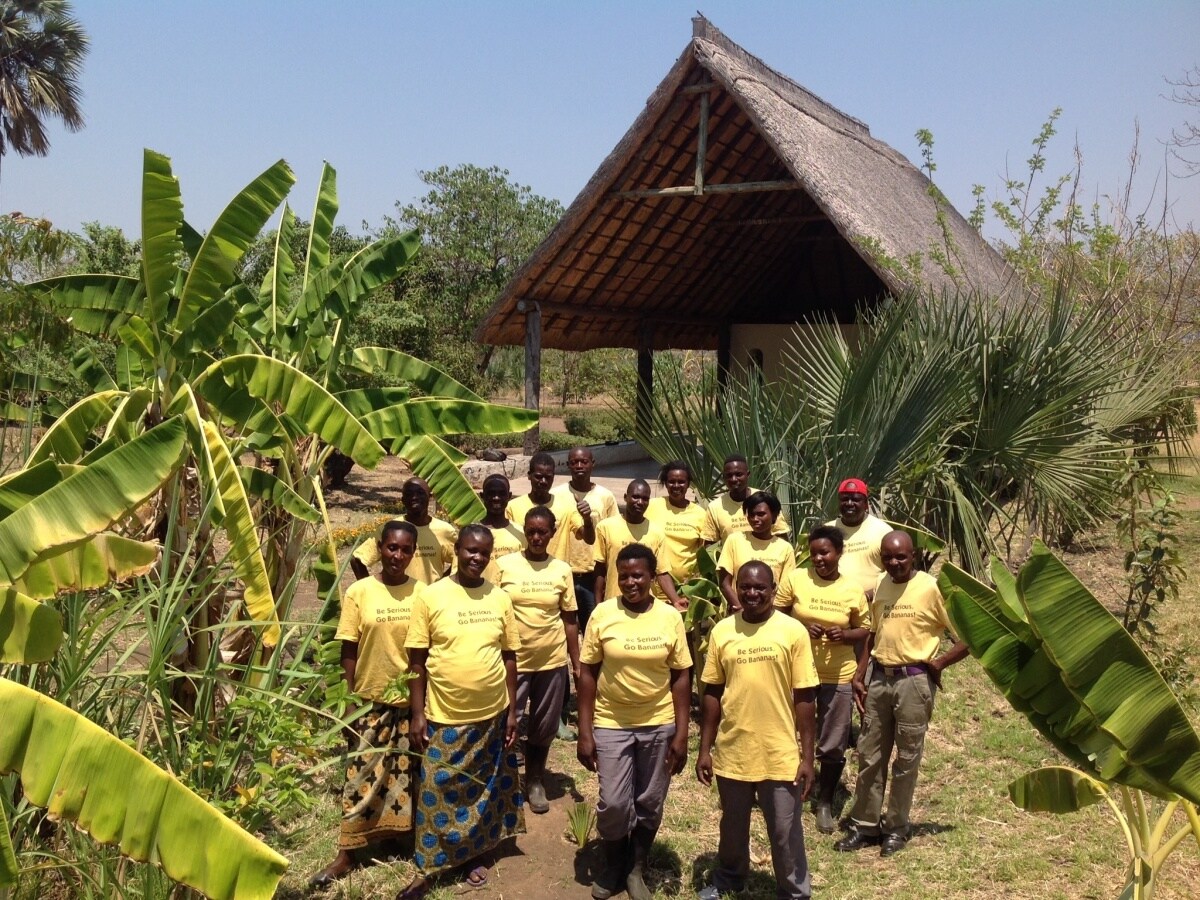 Originally from Sweden, Peo Ekberg is a sustainability producer and Director of One Planet Café Ltd. His company produces paper made from banana trees and is celebrating its 10th anniversary. Having been involved in the movement in Japan for more than 20 years, he shares his insights on Fair Trade and why it's a win-win for everybody.

What exactly is Fair Trade?

Fair Trade means "people and planet-friendly product or business". While the basis is fairer pay and healthier working conditions for developing countries, it also incorporates environmental protection, green energy, climate change and biodiversity.

How does this connect with business?

Fair Trade is like a driver's license for sustainability. As with a driver's license, you must follow a certain set of rules and get tested by a neutral third party (auditor) before you get the license. In other words, you are making a commitment to protect both people and the environment, and just as with a driver's license, there is a fee to be paid.

How did you become interested in it?

I was aware of Fair Trade since the 1980s and was inspired by Anita Roddick, founder of The Body Shop (global cosmetics and skincare company). My background in Sweden was as an environmental journalist, so Fair Trade has always been a natural part of my work.

What brought you to Japan in the first place and what has kept you here?

I came on an around-the-world adventure and I fell in love with Japan, and started to study the language. Then I got a journalist visa and began working for the Japanese media.
A Decade at the Forefront of Japan's Fair Trade Movement
Congratulations on the 10th anniversary of One Planet Café! Tell us more about it.

Thank you! One Planet Café is only Japan's second Fair Trade-verified company, and our unique banana paper is Japan's first Fair Trade-labeled paper. We've been verified by WFTO (the World Fair Trade Organization), and have even been featured in Japanese high school textbooks! In addition to Japan, we work in Sweden, Zambia and the UK with a global team of 30 people.

How did things start?

My wife and I visited Zambia in 2006 because we wanted to see wild animals there. Having worked with sustainability for so many years already, we knew about extreme poverty, deforestation, climate change and loss of biodiversity (illegal poaching of elephants, for example). But in Zambia, it was right in front of our eyes—all at the same time in the same place!

What was your reaction?

It was overwhelming. We decided to do something that could help reduce both poverty and protect wild animals.

How did you turn that goal into a viable business?

After trying out some projects based upon charity, we realized that charity may not be a sustainable solution long-term. That's when we discovered that there are lots of small-scale organic banana farms in that region of Zambia. We had heard of banana paper before, and figured out how to produce it, incorporating techniques from traditional Japanese washi papermaking.
Bananas Bring a Bunch of Benefits
Why bananas in particular?

Farmers always throw away stems after harvesting bananas, since only one bunch of bananas can grow per "banana tree" (which is an herb!). You need to cut it to allow a new banana tree to grow back. We buy those discarded stems from the farmers, increasing their salaries from banana farming.

What happens next?

The fibers are extracted from the banana stems, then turned into handmade paper and greeting cards in Zambia. We also export fibers to Japan and UK where we produce high quality machine-made banana paper, under the name One Planet Paper®.

How has this benefitted the local people?

Now we employ 25 people from villages in areas of extreme poverty, including HIV patients and single mothers. We supply them with a living wage and various social benefits, which in turn supports their families and over 1000 people in the community.

You're also realizing your initial wish to help animals, aren't you?

That's right! We built our "green factory" just 20 km away from the South Luangwa National Park. It was designated by the UN as the world's first sustainable National Park in 2017 and we were part of it. Due to poverty, poaching is still a challenge in this area, and we're helping to protect the park by educating our local team about the value of wild animals. In addition, wild animal safaris are generating income that supports local schools and clinics.

What has been the reaction to your Fair Trade One Planet Paper® in Japan?

Firstly, let me point out that around 90% of all paper we humans use comes from trees. While trees are renewable, forests are not so we need an alternative to tree paper! Our banana paper offers an alternative and it is being used by several major firms in Japan, including Lush Loft, Toyota, Panasonic, Aeon and Kao. There are even some universities and schools using it for Fair Trade graduation certificates.
Towards a Better Future
The pandemic has changed the way many of us work, study and play. What's your take on this?

The sales of our Fair Trade banana paper have increased nearly 400% in Japan during the pandemic. We feel people are thinking more deeply about "where" their products come from and "who" is behind it.

A growing number of firms in Japan are talking about sustainability and SDGs in their mission statements. Are they putting their words into actions?

The SDGs were formed in 2015 and have been successful in making sustainability more "visible". In fact, we collaborated directly with the UN's designer of the 17 SDGs and translated the 169 Targets for SDGs into Japanese together. As part of our business activities, we conduct training for companies of all sizes in SDGs and the 169 SDGs Targets. The rate of progress may look frustratingly slow from the outside, but it is happening.

Can you tell about your eco-friendly apartment building in Tokyo?

Sweden builds lots of sustainable homes, so we wanted to prove it's possible in Japan as well. We totally renovated an old apartment near Tokyo Tower into a modern and stylish eco-apartment, with over 100 different sustainability initiatives, including bioclimatic design, water-saving systems, recycled doors and organic paint. When we measured it afterwards, we found it emitted nearly 90% less CO2 and waste, used nearly 70% less water and 50% less energy compared to an average Japanese home!

Where would you like to be in the future?

My goal is to be "unemployed" in my current role as a sustainability producer. I hope that my role will no longer be necessary and that everyone practices sustainability as a matter of course in the future!