The 5 Most Beautiful Villages in Kyushu
5. Aya (Miyazaki)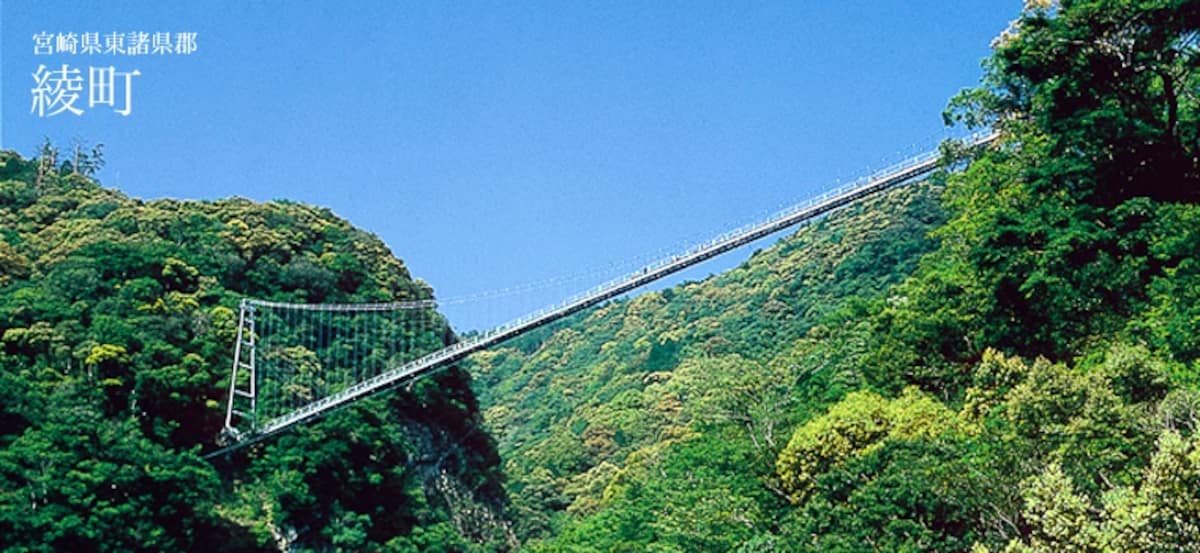 Located near the center of Miyazaki Prefecture, Aya Town bases its life around nearly 1,700 hectares (4,200 acres) of laurel forest, one of the biggest expanses in the country. The forest is home to 848 species of plants and many wild animals and insects. In the two rivers that encompass the town,ayu fish can be spotted from spring to fall, adding another scene to the region's landscape that changes its face every season.
4. Hoshino (Fukuoka)
Hoshino Village is located in the southeastern part of Fukuoka Prefecture at altitudes between 200 and 1,000 meters (656 to 3,281 ft) above sea level. The terraced rice fields and tea plantations are a unique characteristic of the village. As 84 percent of the village is covered with mountain forests, agriculture and forestry are the two main sources of business. Hoshino Tea, which was said to originate in the late Edo Period (1603–1868), is a brand that has been recognized by Japan's Ministry of Agriculture, Forestry and Fisheries.
3. Ojika (Nagasaki)
Ojika Town is a volcanic archipelago that comprises 17 islands. The Goryo Cliff is a notable spot in the town where visitors can see majestic white sand beaches and pine forest. The cliff is a result of coastal erosion over a long period of time. Standing on the hill in Nozaki Island, which is located in the eastern part of the town, the Former Nokubi Church is another historic icon that's recognized as a prefectural tangible cultural property.
2. Minamioguni (Kumamoto)
Located at the foot of the outer rim of Mount Aso, Minamioguni Town holds a number of hot spring areas, with its Kurokawa Onsen area counted among the most famous hot spring regions in Japan. The town itself is built on the idea of being "one big lodging," where the inns are rooms and the roads are corridors. The town's main product, Oguni cedar, is planted in many parts of the mountain forests and is acclaimed for its beautiful grain.
1. Takaharu (Miyazaki)
Takaharu Town is in the southwest part of Miyazaki Prefecture. The town presents Mount Takachiho-no-mine, which is part of the Kirishima Mountain Range in Kirishima-Kinkowan National Park. The mountain is known as a sacred site where the god Niningi-no-Mikoto, grandson of sun goddess Amaterasu and great-grandfather of legendary Emperor Jimmu, is said to have landed on Earth. The site of many historic tales, the mountain is called Reiho which signifies it as a sacred mountain that people have long feared and respected.
The video above offers an idea of the spiritual significance of the town. If you'd like to find out more about kagura, you can do so here.