Simple Quiz Helps Find Your Ideal Saké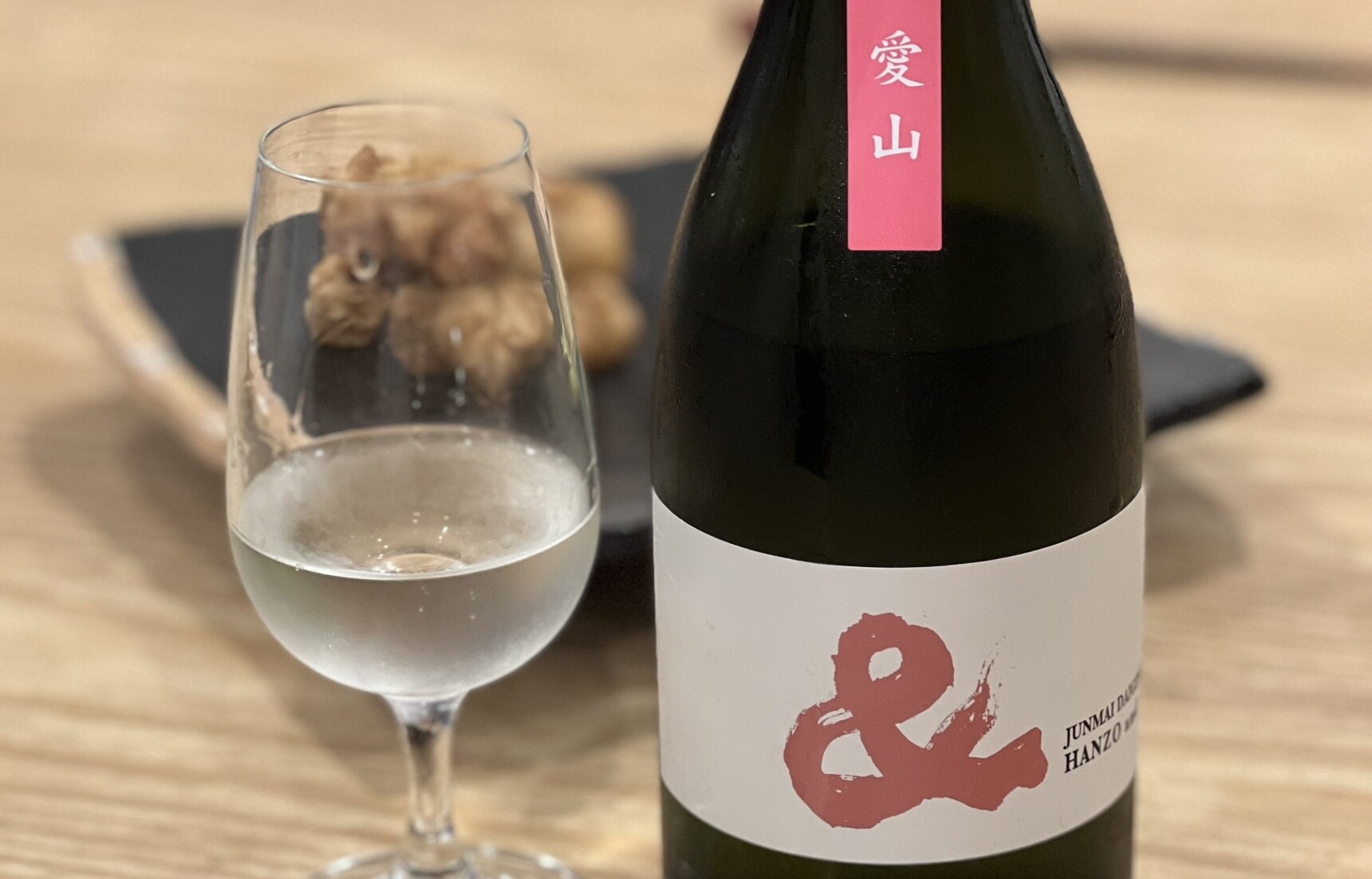 Breaking Barriers: "We wanted a simple way to get in."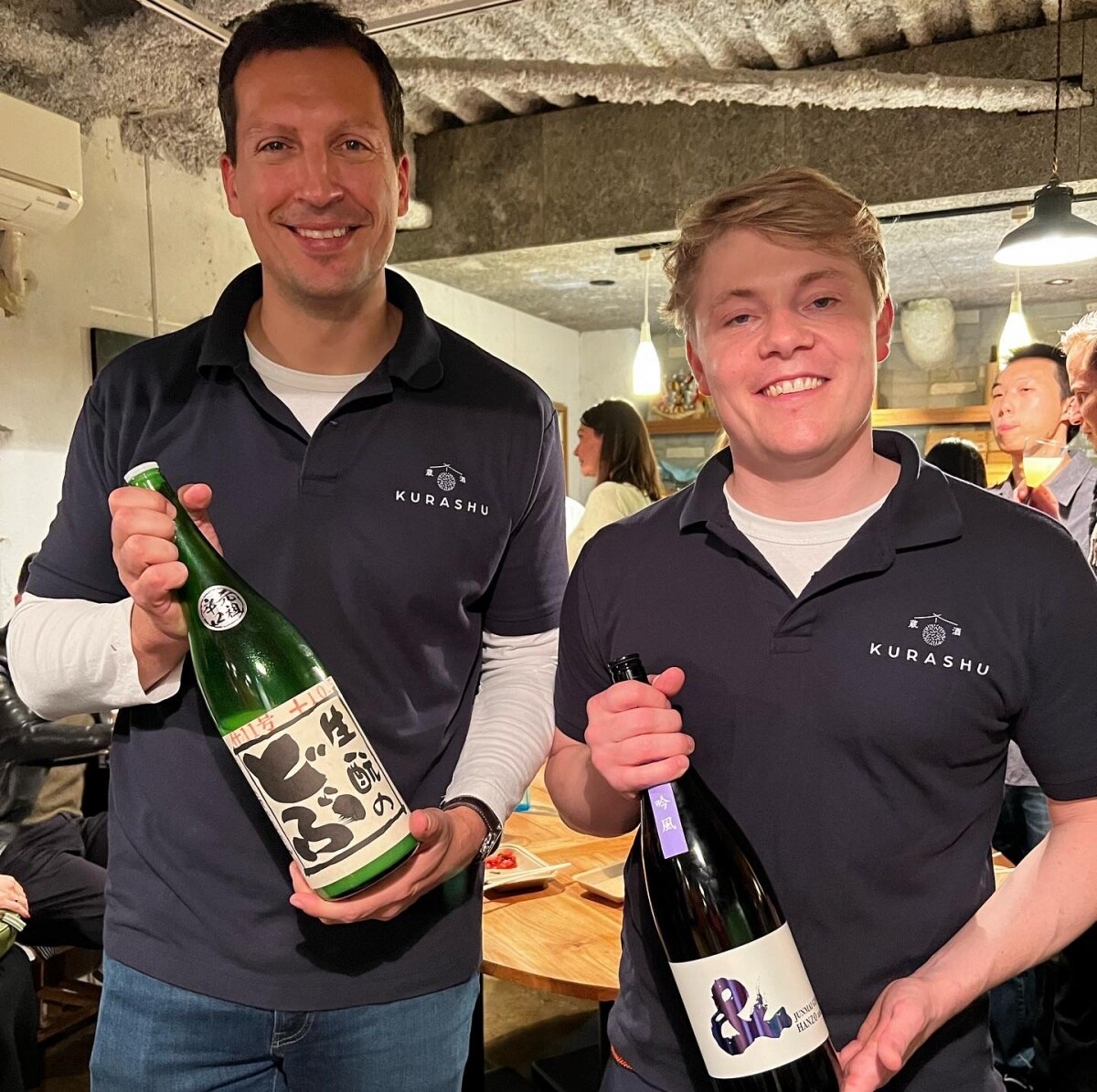 Founders Benjamin Knopp (left) and Philipp Maas (right) with two bottles of sake at their first tasting event in Tokyo.

Berlin-born Benjamin Knopp came into sake with high expectations, but soon found himself at a roadblock. "I'm big on wine, and I was very interested in getting into sake when I came to Japan in 2017, but I found it very hard. Even when you know the terminology, like what a ginjo is, or what a junmai is, and even if you look at the sweet-dry scale on many sake labels, it's still very difficult to find something that resonates with you on a consistent level."

The clarity and familiarity of wine's classifications and regions simply did not translate into the world of sake. "For people who are just starting out with sake, it is so complicated that it's disappointing. It almost made me want to give up on sake."

Knopp was running his own coffee roasting business in China when his Japanese wife got a job transfer to Japan. After spending two years here as a house-husband, he began searching for a new project. That's when he met Philipp Maas, who shared his frustration with finding sake. "We looked at ways to solve that. There are some tasting kits out there, which we think is a great approach but it's a bit complicated. You can't send all new sake drinkers a tasting kit. We wanted a simple, easy-to-use way to get in."
An Algorithm that Pairs Sake with Taste Profiles
Yoshimura Hideo Shoten is one of the small, locally focused breweries Kurashu works with. They grow their own brewing rice in the fields in front of the brewery, pictured here.

They decided to start a new business, called Kurashu, based around an original idea they believed would simplify the process of finding compatible sake. The solution they settled on uses a defining part of modern life: an algorithm.

Visitors to their online shop are prompted to take a quiz based on their favorite flavors. The quiz features nine questions, from "How do you like your lemonade?" to "How much do you enjoy umami?" and "How intense do you like your aromas and flavors?" The algorithm takes the results and offers up a range of sake calculated to fit the user's taste profile. "We came up with this algorithm of which the quiz is [just] one component. Reviews and purchasing history are another," Knopp says.
"They set up a web shop offering sake from a range of smaller breweries, and linked them into the system as recommendations."
Making premium craft sake of the kind Kurashu offers requires skill and hard work. Here, two brewers mix rice by hand as part of the rice koji making process.

Working with an algorithm expert to set up the system and WSET (Wine and Spirit Education Trust) educator Chris Hughes to classify the various sakes, Knopp and Maas worked out a system that should be able to place any sake into a range of taste categories, and worked it all into the algorithm. They then set up a web shop offering sake from a range of smaller breweries, and linked them into the system as recommendations.

"For our stock, we chose breweries that are regionally diverse, and ones that offer sake that fit over the whole spectrum," Knopp explains, as this allows them to cover a wider range of taste profiles. They are also focusing on smaller, less well-known breweries that they feel deserve more attention, he says.

From feedback, the results seem to be on the mark. "We had an event at Expat Expo in November 2021, where people did the quiz, and then were served the sake that fit. I would say that 80 percent were correct."
"Our first goal was to broaden the appeal, to get non-sake drinkers into sake."
The koji mold growing on this rice, turning it into rice koji, is fundamental to sake brewing, and making it is the most delicate process of sake making, especially for premium sake.

Making it easier to find sake that customers will like, Knopp says, is their way to help boost support for the industry overall. "Our first goal was to broaden the appeal to get non-sake drinkers into sake," he explains.

For now, the website is only in English, and only serving those living in Japan. That means that the customer base is limited. "The English-speaking domestic market is not our final goal, of course, because we also see Japanese-speaking consumers also have the same issues."

When setting up their business, he and Maas surveyed both Japanese and non-Japanese about their methods of choosing sake. "Young Japanese drinkers said the same thing as their non-Japanese counterparts–that it's hard to choose good sake." Eventually, they hope to help boost the lagging domestic sake market by offering the same service to the wider Japanese market.
Anyone can try the quiz at the Kurashu website
Maas spent time making sake on Sado island to better understand the product the company sells. Here, he sprinkles koji spores onto steamed rice in the first step of making rice koji.

For now, they are content with the more compact English-speaking market, running the website, taking and filling orders, and handling events all on their own. "We do want to offer our service in Japanese, but that large a market might be too big for just the two of us. The limited English-speaking market is something we can do ourselves, and it's also the one that needed the most help. It's like a beachhead market."

If they can succeed in getting that beachhead established, then Knopp sees a lot of ways the company can move forward. "We want to try to do more events. And we are also considering using the algorithm in other scenarios. We need to see where there is feedback or resonance."

Although Knopp and Maas are giving some thought to export, for the immediate future they are focusing on their web shop to get as much great craft sake from smaller brewers into the hands of as many fans as they can.

Try out their algorithm yourself and see if it hits your taste profile at their online shop: https://www.kurashu.jp