A Taste of Green Tourism in Traditional Japan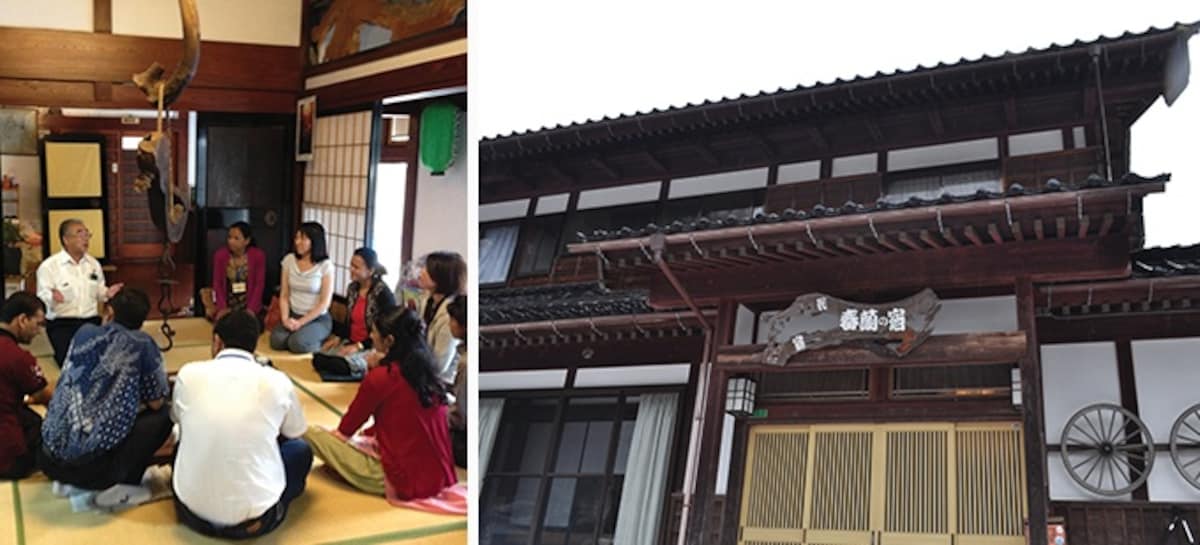 Along Honshu's western coast on the narrow finger jutting out into the Sea of Japan called Noto Peninsula lies Shunran no Sato, a group of agricultural villages in Ishikawa Prefecture where 47 traditional farmhouses serve as minshuku, or Japanese-style guesthouses. The lifestyle of the people in Shunran no Sato provides a glimpse into a bygone era of traditional and rural Japan that is still alive and well in this remote enclave.

Although the village is secluded, it drew 11,000 visitors in 2014, and more than a tenth of them came from abroad—no small feat for an area with a population of only 900. Visitors are turning up here despite the lack of bullet trains, fast food restaurants and neon lights, and perhaps because of what's being called "green tourism." Here there are rice paddies and vegetable fields, mountains and streams, forests and the warm, hardy people who live off the land. And they're ready to share their lives with visitors.

At Shunran no Yado, one of the large wooden farmhouses, guests take their shoes off in the entryway and sit on floor cushions in a cozy room warmed by an irori, or sunken hearth. An iron kettle hangs on a hook above glowing coals. Kiichiro Tada, who owns this house, bustles around making tea and serving snacks.