The 5 Best Views of Mount Fuji
5. Ashinoko Skyline (Hakone)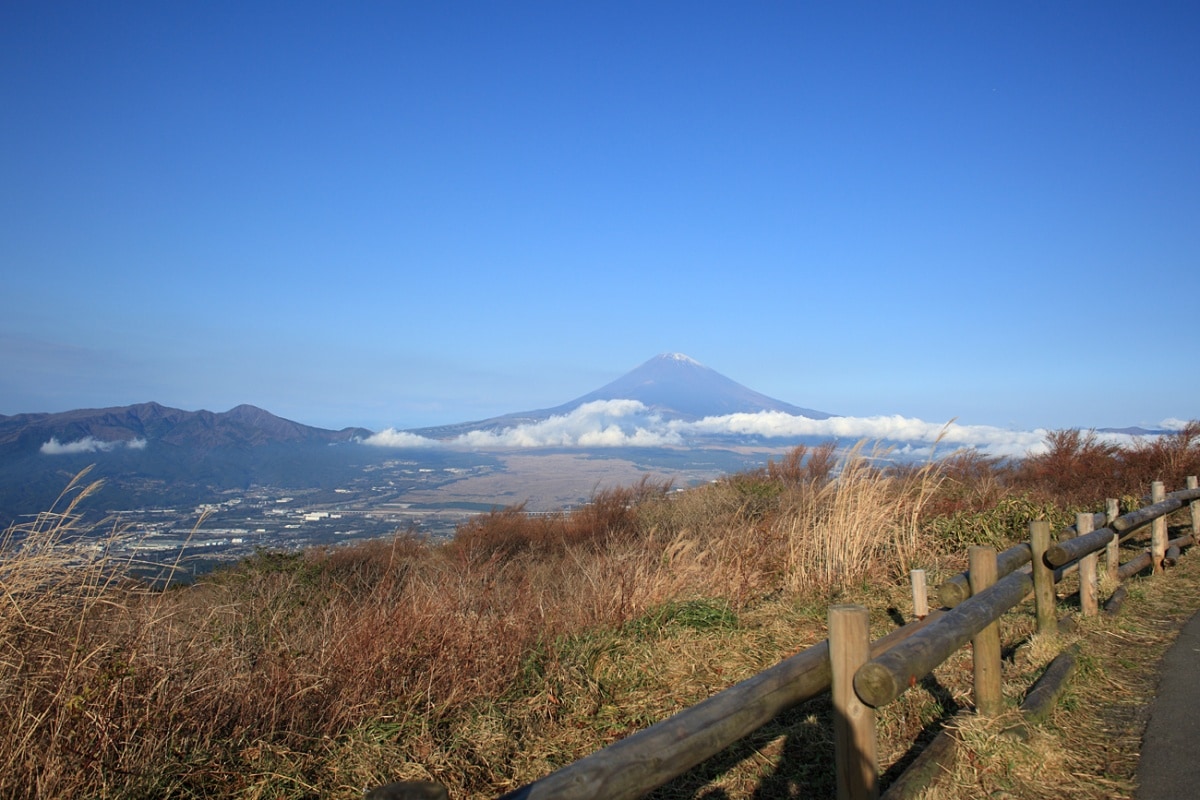 If you can get access to a car, this winding road is worth a pleasure drive in order to see the stunning views of Mount Fuji along the way, especially on a clear day.
4. Izu Skyline (Shizuoka)
This road offers Mount Fuji views from a distance, giving you a great perspective on just how high the peak rises. From here you can even see the mountain protrude above the clouds!
3. Yokohama (Kanagawa)
Mount Fuji views from Yokohama often combine city lights in the foreground with magnificent natural beauty in the background. Walking along the Yokohama seaside and viewing Mount Fuji is especially beautiful and romantic at night.
2. Shonan (Kanagawa)
This view of Mount Fuji is beautiful because it features the ocean in the foreground and the mountain in the background. You can enjoy a stroll along the beach, listening to the waves as you take in views of the giant mountain.
1. Fujikawaguchiko (Yamanashi)
This is perhaps the best view of Mount Fuji because it features two views of the mountain at once: the real one and the reflection of the mountain on the lake. It is absolutely breathtaking.