5 Great Winter Activities in Sapporo
Hokkaido's capital of Sapporo is mainly known for two things: cuisine and the Snow Festival. However, this northern city also has lots of hidden gems, from outdoor adventures just a stone's throw away to fun indoor activities to help you warm up from the chilly weather. Follow us off the beaten track to discover a different side of Hokkaido!
5. Lake Shikotsu Ice Festival Day Trip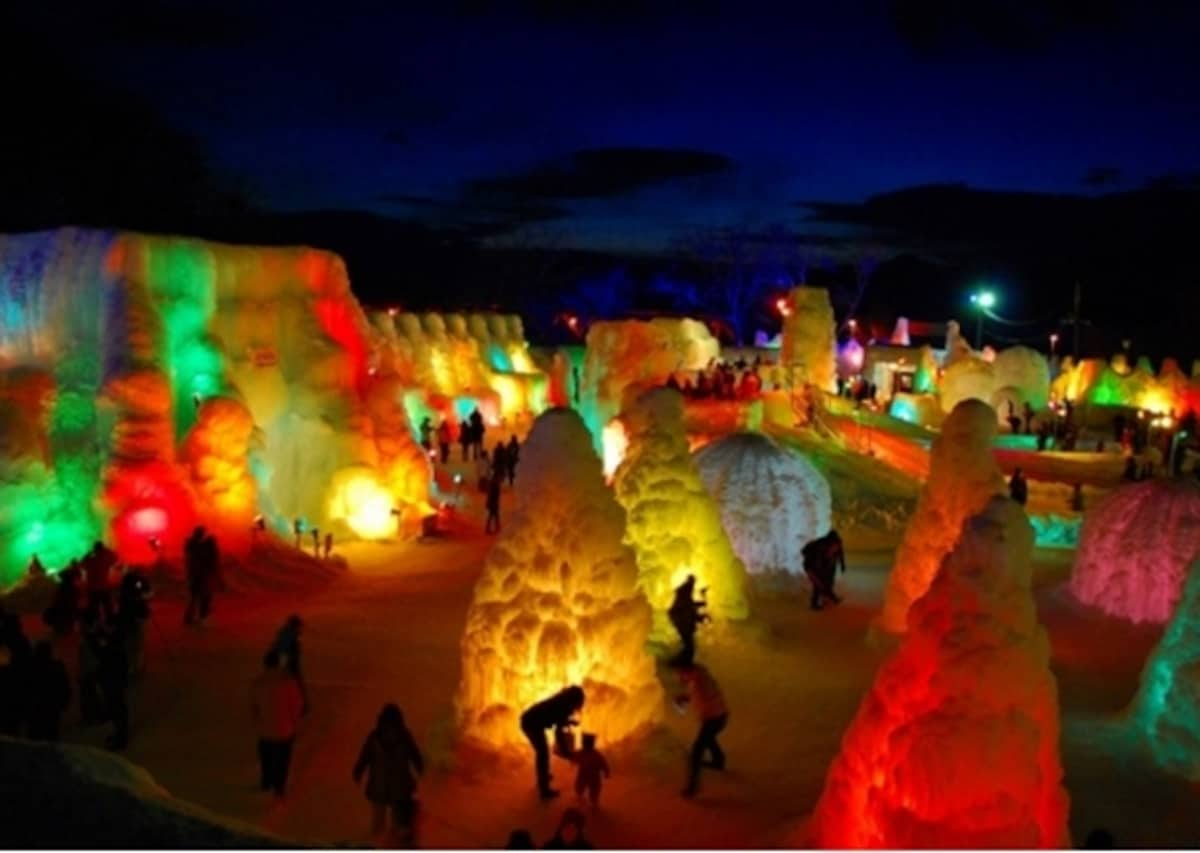 Okay, so this is not actually in Sapporo, but this yearly ice festival is a great option for visitors who can't catch the more famous Yuki Matsuri (Sapporo Snow Festival). During the day the massive ice formations glow an ethereal light blue due to the clarity and purity of the water piped from Lake Shikotsu. In the evening the grounds are colorfully lit up, creating a magical atmosphere. There are ice caves to explore, ice slides for kids and on weekends there's even a fireworks show! Make sure you wrap up warmly and grab a hot drink at one of the festival food stalls. This year's Shikotsu Ice Festival is scheduled to run from January 29 to February 21, 2016.
4. Ice Fishing & Tempura on Ice!
Once the rivers near Sapporo freeze over, smelt fishing is a popular pastime for local residents. Setting up tents directly on top of the thick ice, they bore holes to catch the local wakasagi fish that swim below. With portable stoves and thick snow gear, it's actually quite cozy inside the tents, so even visitors who aren't too keen on the great outdoors can participate. Once you've caught your fish, many locations offer services to immediately make them into tempura, so you can enjoy the freshly fried smelt right on the ice!
3. Rainbow-Colored Indoor Climbing
Too chilly outside? Then head to NoboNobo, a unique climbing gym that boats 30 different walls, ropes, nets, slides and slacklines for visitors to clamber over. As it's completely indoors and provides both harnesses and climbing shoes, basically all you have to do is book and show up! While obviously a big hit with kids, adults are always welcome to come warm up and burn off all that ramen and lamb BBQ.
2. Views from Sapporo JR Tower
Besides getting great 360-degree panoramic views of Sapporo, the Ishikari River, Mount Teine and Mount Moiwa, this tower has become famous for, of all things, the men's bathroom on the 38th floor. With the urinals placed right in front of windows with full views over the city, this is sure to give a slight frisson to male visitors who pop in. Aside from this unusual point, there's also a café and lots of spots to sit and relax while watching the sun go down. We particularly recommend checking it out during the Sapporo Snow Festival so you can see the whole city lit up with snow and ice!
1. Snowshoeing Adventures
As it doesn't require previous experience like skiing or snowboarding, snowshoeing is a great option for exploring the snow-covered mountains, forests and parks that surround Sapporo. There are lots of companies that offer tours for all levels, from easy half-day treks with time for kids to play in the snow to serious full-day hikes for experienced hikers. Our personal favorite is the hiking course through Moerenuma Park (shown in the photo above), where you can see both dramatic modern art popping through the snow as well as get views of Sapporo. A fun way to burn off some energy if you have kind of overdone it at all the ramen shops!