Surviving Japan's Winter – Must Have Items!
Heat Packs (Hokkairo)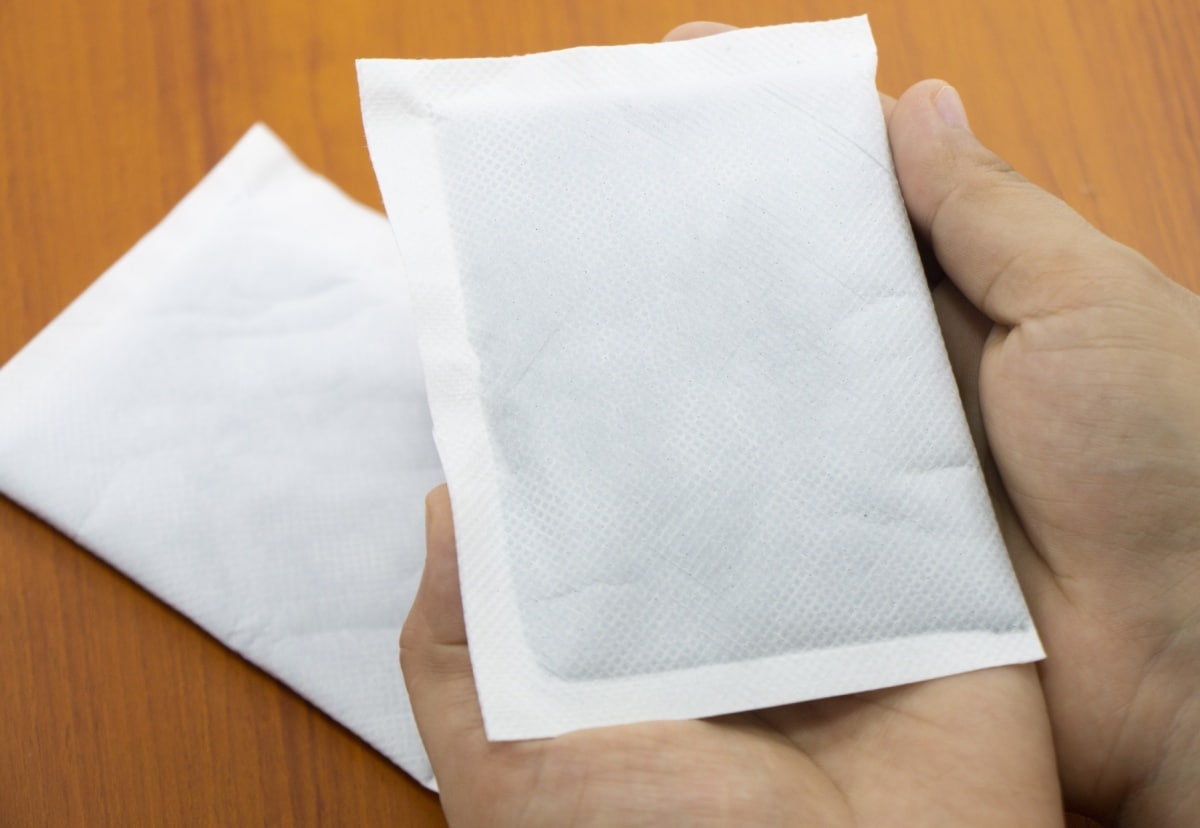 Hokkairo, or just kairo, are warm pads or packs that can be placed under clothing for temporary relief from the cold. There are many types available, each with a unique shape and function. This includes the sticky haru hokkairo to put on your clothing, ones for under your feet, or ones to wear over your face while resting. Most produce heat via a chemical reaction and need to be activated by rubbing or squeezing before use. After you feel it getting hot, it's good to go! The heat should last for around 8 hours, with some going for much longer. Best of all, with a pack of 30 for under 1,000 yen, hokkairo are cheap! They can usually be found at supermarket or convenience store counters all throughout winter.
Uniqlo HEATTECH Thermal Underwear
One of the most popular items from Uniqlo's extensive winter collection is their Heattech thermal underwear. According to Uniqlo's official website, Heattech works by converting water vapor produced by our bodies into heat, which is prevented from escaping by the intricate design and complex blend of materials. At just 790 yen (+ tax) for both tops and bottoms, they're also very well priced! Thin, comfortable, and extremely durable, Uniqlo's Heattech range, or any other similar thermal underwear, are the key to surviving Japan's winter without smothering yourself in jackets!
Kotatsu
While not always cheap, investing in a kotatsu (こたつ) is a super-comfy way to conquer the winter chills for those in Japan for the long haul. A heated table with a blanket attached around the edge, a kotatsu is a simple yet ingenious invention! Why they haven't yet achieved worldwide popularity is a mystery! After turning on the heater, stretch your legs out under the table and wrap yourself in the blanket. With the combined power of the small heater and thick blanket, you'll be toasty in no time! Lazing under the kotatsu is a great way to kick back and get through those dark winter nights!

With small, basic kotatsu sets available for just 5,000 yen, you won't have to dig deep into your savings to get one either! Kotatsu heaters are also simple and efficient, making them a much more economical choice than aircons or oil heaters. It'll soon pay for itself!
Masks
While always common in Japan, after the 2020 pandemic, wearing a mask outdoors is as normal as putting on shoes! Despite being extremely stuffy and unpleasant during summer, masks are a welcome addition to a winter outfit that employ our own breath to keep our face warm and stop our skin from drying. A large pack of masks can be purchased at any convenience store, supermarket, or drug store for under 1,000 yen, making them another thrifty choice!
Warm Tea and Coffee
When buying tea or coffee, keep an eye out for the warmed-up section often placed near the counters at convenience stores. These piping hot beverages are a thirst-quenching, soul-healing pick-me-up that will bring you back to life! Vending machines also provide warm drinks, which are often marked with attakai (あったかい), the Japanese word for warm. Doing your winter sightseeing with a steaming hojicha tea in hand will really take the edge off!
Good Socks
Similar to Uniqlo's Heattech range, specially-made winter socks are all the rage in Japan. With the right socks, especially when walking on frozen ground, you'll be able to enjoy Japan's winter wonderland relatively pain-free! One of the most popular choices are the Ashi no Hienai (足の冷えない不思議な靴下) socks, which generally go for between 1,000 to 2,000 yen a pair. While a rather steep price for socks, these guys employ special fibers to trap hot air inside your shoe while blocking cold air from entering. Their one-size-fits-all, no frills design makes them an easy solution to protect your feet that's well worth the price!
Yutanpo
A yutanpo (湯たんぽ) is a Japanese-style hot water bottle that comes in all shapes and sizes. If you're going to be spending the night in cold areas, such as Hokkaido or Tohoku, keeping a yutanpo in your backpack to sleep with will make your nights a little easier. Like any hot water bottle, you fill it up with boiling water, wrap it in a cloth, and tuck it under the covers with you. Simple and easy!

For those on the go, and who don't want to spend money on disposable hokkairo, hand-held mini yutanpo are a great environmentally-friendly alternative. While their heat won't last as long, they can be refilled anywhere there is hot water, making them easier on the wallet in the long run! Search 湯たんぽ on Amazon or Rakuten to get an idea of what's available.
All About Location!
Unlike many wintery countries, the Japanese fuyu experience varies significantly by region. Tokyo, with its dry, sunny winter days is often pleasant and calm, while only two-hours away the Fukushima and Yamagata regions are smothered by staggering snowfall creating hazardous conditions. Don't assume all the locations on your itinerary will have the same weather - research the weather trends in each location and pack accordingly before going! If you're planning to relocate and live in Japan, thoroughly investigating the weather patterns before settling on your next home is a must!
Don't Forget the Essentials!
Of course, in addition to the above, don't forget to bring jackets, sweaters, boots, scarves, and all the other winter essentials! If you don't want to bring your own, stores like Book Off and 2nd STREET boast a fantastic range of affordable second-hand winter goods for the thrifty traveller. You can resell most of these items once you've finished with them, keeping your luggage and budget light. With the right gear, winter is transformed from a bleak, frozen nightmare into a charming wonderland. Japan is full of thrilling winter activities and sightseeing, such as skiing, snowboarding, illuminations, snow festivals, Christmas markets, and much more, so don't miss out just because it's cold!