Kyoto Kaiseki Chef Shrugs at Michelin Stars
In Europe, Michelin's guide is revered and in some cases even feared. Stars can make or break a restaurant, causing stress and anxiety to a number of obsessed chefs and proprietors—in 2003, French chef Bernard Loiseau reportedly took his own life after reading rumors his restaurant was to be downgraded.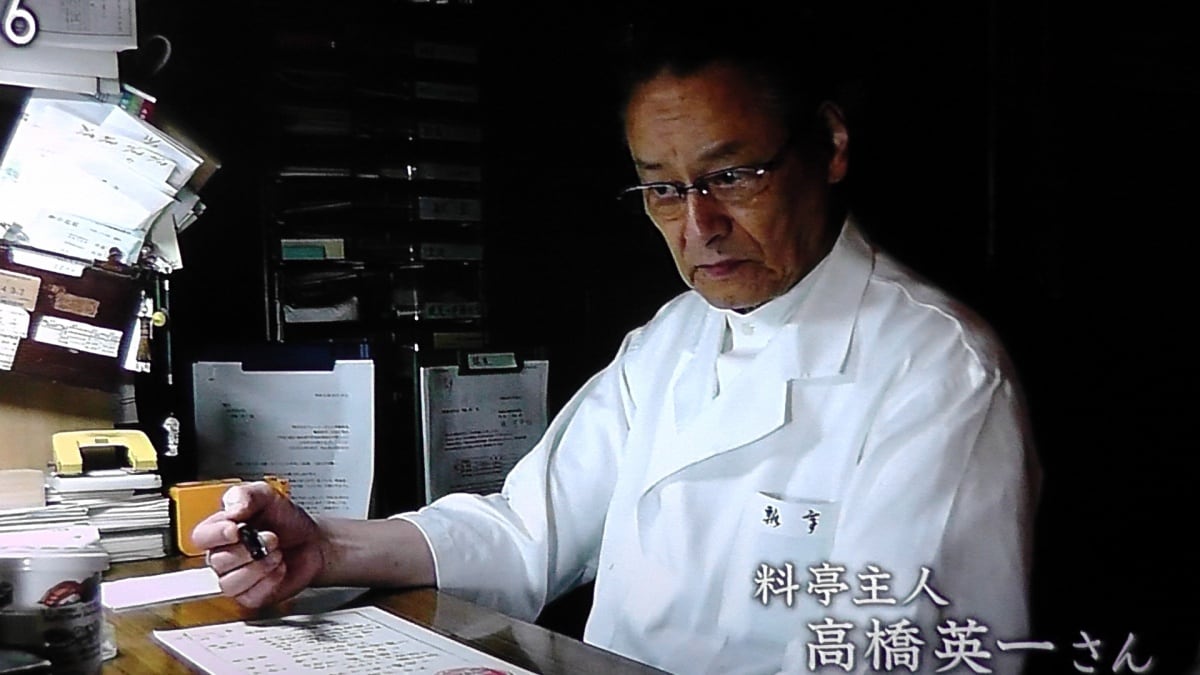 For Eiichi Takahashi, 14th generation owner and chef at the three-star Hyotei in Kyoto, this attitude is difficult to understand.

"Far too much importance is placed on these stars," says Takahashi. "We've had three for a few years and I suppose it has been good for business, but it doesn't bother me whether we keep them or not. I think they (Michelin) were shocked when we and other restaurants in Kyoto originally turned them down, but our culture and heritage are very different to (those of) France."

Takahashi doesn't believe he is above the stars; he simply has other priorities. Known to TV viewers as the "Godfather of Japanese cooking," he's meticulous in everything he does. Despite it being located in a culinary capital of a city that's known for its multitude of top quality multi-course kaiseki-ryori restaurants, Hyotei manages to stand out from the crowd.
Going back almost 400 years, Hyotei began as a teahouse serving pilgrims and travelers who were on their way to Nanzenji Temple before it was converted to a restaurant in 1837.

Arriving at the restaurant, this history is immediately clear. The kuzuya thatched roof entrance and the garden walkway are said to look as they did when it first opened. There are five private tatami rooms, each overlooking a traditional Japanese garden—such tranquil places to dine, hushed voices seem necessary so as not to disturb the peace.

Monkfish liver, yam, turnips and snow crabs stood out the recent seasonal menu, and the dishes they make up were presented in a classically understated way. Such is the restaurant's reputation some diners may be surprised by the lack of grandeur, but Takahashi is determined to uphold Hyotei's rich cultural heritage:

"It is about preserving traditions while at the same time adapting to new cuisine," he says. "We have a very strong philosophy here, and we don't want to veer too far away from that. It's vital that we don't regress, but even a slight change in our menu can lead to complaints from our regulars."
If Takahashi feels the pressure of satisfying such a demanding clientele, he certainly doesn't show it. A soft-spoken man, he exudes calmness. While he has appeared on a number of TV programs and written books, he has no desire to be a celebrity chef or shout from the rooftops about how great his restaurant is.

The fact is he doesn't need to; Hyotei's reputation sells itself. It's an establishment that has attracted the rich and famous since its foundation. Emperor Akihito usually has his breakfast here when he visits, while wealthy Tokyoites have been known to take the bullet train to Kyoto just for lunch. This was the case well before the Michelin Guide came with its stars, and makes it hardly surprising to hear of Takahashi's priorities.
What is Kaiseki Ryori?
Kaiseki ryori is a traditional Japanese multi-course menu originally served as a light meal before tea ceremonies to soothe the hunger of Zen monks. With the ritual becoming more popular among Japanese royalty, chefs started to add more expensive and exotic ingredients to the menu. It subsequently evolved into the extravagant form of dining we see today.

Using carefully selected seasonal ingredients, a kaiseki dinner could include anything from five to 15 courses. Menus change with the seasons and vary from city to city, though most of today's kaiseki restaurants focus on raw, pickled, steamed and fried dishes with vegetables at their heart.