12 Things to Do in Charming Kanazawa
12. Kanazawa Castle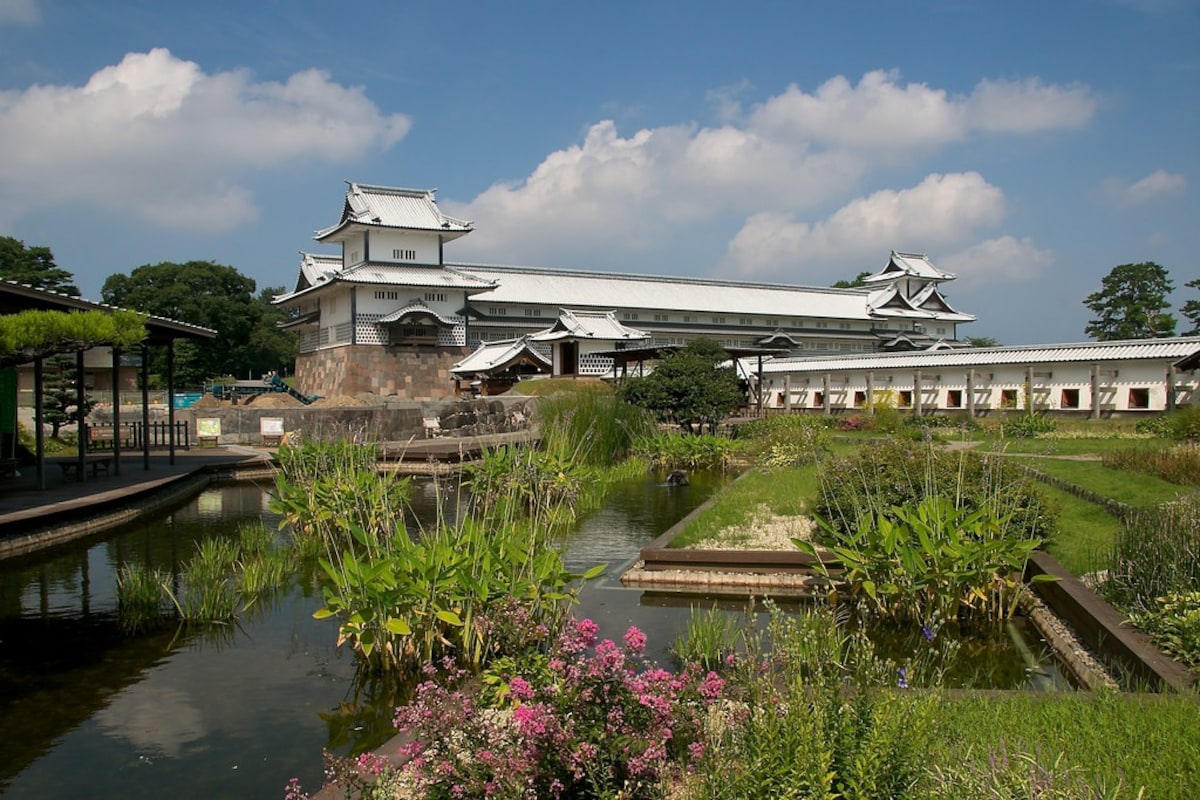 Last but definitely not the least, you should not leave the city without visiting the Kanazawa Castle, for this is an important cultural asset of Japan. From 1583 to the end of the Edo Period, one of the most powerful feudal lords, Maeda Toshiie, stayed in this castle. The castle was destroyed by fire several times over the period, with only 2 storehouses and the Ishikawa-mon Gate facing the Kenrokuen Garden remaining. It was only in the early 1990s that the restoration project commenced to rebuild the castle's former buildings. Explore this large restored castle and immerse yourself in its splendid landscape!
11. Kanazawa Umimirai Library
Kanazawa Umimirai Library is a public library opened in May 2011. With about 6,000 holes fitted with translucent glass panels on the building exterior, this innovative design allows natural light into the 12-metre (39 feet) high-ceilinged library. Plenty of open spaces are created within the library for a pleasant and comfortable reading environment. It is thus little wonder why this large contemporary building was crowned the world's most beautiful public library in 2012!
10. D.T. Suzuki Museum
Opened in 2011, D.T. Suzuki Museum (鈴木大拙館, Suzuki Daisetsu Kan) is a small museum honouring the life and works of a prominent local Buddhist philosopher - Suzuki Daisetz Teitaro. Just like the Japanese Zen philosophy that Mr. Suzuki believes in, the museum's use of clean, simple designs and open spaces allows visitors to pause, immerse in the serenity of the surroundings and reflect. Visit the museum to unwind from the hustles of the city!
9. Dine in one of the small restaurants in Katamachi area
The strategic location of Kanazawa between the Sea of Japan and the Japanese Alps makes it a great place to tuck into amazingly fresh sashimi and sushi. At the Katamachi area, there are many reasonably-priced small restaurants where you can tuck into fresh sushi and sashimi made right in front of you. Experience a homely dining experience without burning a hole in your wallet!