12 Best Delicacies of Nikko
12. World-class sushi at Komekichi Kozushi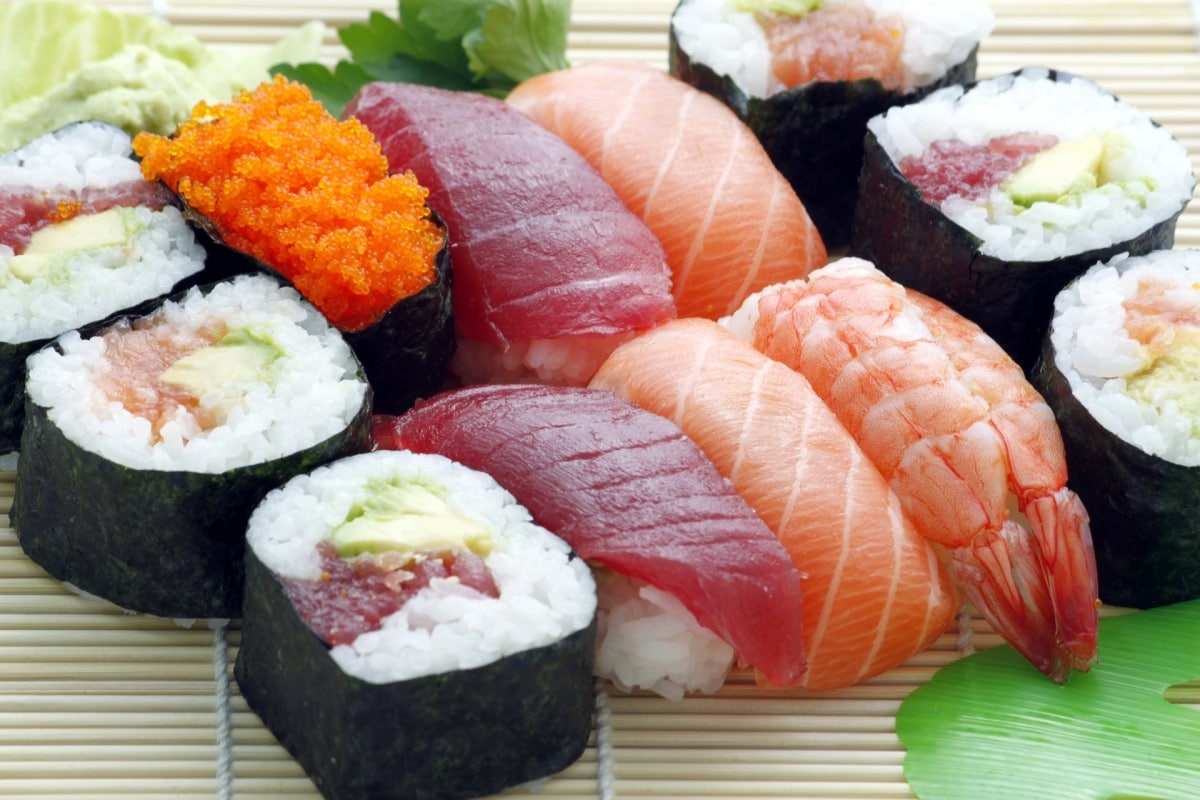 Render the distance between you and world-class sushi provisions a short one, when you take a seat and enjoy the warm accommodations present at Komekichi Kozushi! Check out an assortment of sushi unique in both taste and diversification, at a sushi icon forever dedicated to the satisfaction of even the strictest palate. Various sushi options are available for your enjoyment, including select vegetarian dishes you're not likely to find anywhere else.

Located directly off of Matsubaracho street, Komekichi Kozushi exists in a culinary class entirely unto itself. Open as early as 11am and serviced by local bistro experts, the property itself is decorated in traditional Japanese furnishings, as well-lit and modern an atmosphere as any in the region. Take advantage of their daily, low-priced specials, as well as their distinct variety of homemade soups! The restaurant even goes so far as to first educate guests with the proper sushi-eating technique, for those who may be unaware, a gesture not lost among the rave reviews provided by both guests and locals.

If you're not sure what you're in the mood for even after perusing the menu, the Sushi Plate is often the way to go! Featuring a sampling of a variety of fish, sourced from local regions, you're sure to find a new favorite before you leave for the evening. If you're in the mood for yuba, rest assured that they have the soybean-based dish on the menu as well! It's a culinary experience you won't soon forget, at Komekichi Kozushi!
11. Tofu and tea at Fudan Kaiseki Nagomi Chaya
Revel in the historical wonder that is the Fudan Kaiseki Nagomi Chaya house! Located near a difficult-to-pronounce, easy-to-find Kamihatsuishimachi street, this restaurant sports both a wonderful series of delicious menu options, to go with its simplistic, traditional ambiance. Adored by locals and visitors alike, for its sensational synthesis of low prices with absolute world-class foods, the Fudan Kaiseki Nagomi Chaya restaurant will easily elevate your expectations for traditional Nikko culinary excellence!

The restaurant is often first identifiable by the long line of locals, waiting for a table. Once inside, you'll find an assortment of both traditional and regular tables, a perfect blend of culture with contemporary style. While there is only seating for roughly twenty guests at a single time, the wait is well worth it. Sooner rather than later, delicious plates of traditional Japanese cuisine will render the distance between you and complete culinary satisfaction a short one.

No matter what you're looking to sample onsite, you're in for a winning experience. Try their yuba, a soybean counterpart to tofu that proves a bit chewier than traditional tofu, but otherwise proves to be a delicious menu option. When presented as part of their extensive, six-course full meal, the yuba truly proves to be the perfect food item to satisfy whatever you're in the mood for.

Note the fact that Fudan Kaiseki Nagomi Chaya does not take credit card, only cash, and furthermore does not take reservations. If you're looking for a world-class experience, you're going to want to get a seat early!
10. Enjoy the sweetness of Nikko's natural spring water at Shogetsu Himuro
For tourists with a sweet tooth and avid hunters for sweet treats, Shogetsu Himuro is a place you must definitely visit. Using water from Nikko's natural spring water, the restaurant freezes it in an ice room and offers visitors some sweet kakigori or also known as shaved ice. Just a stone's throw away from Nikko Inn, this restaurant attracts a huge crowd every day but their mouth-watering dessert is something worth queueing for.

The 'airy' texture of the ice will melt instantly in your mouth and coupled with their various homemade syrup, it will bring you to cloud 9 as you indulge in the dessert. Offering a variety of flavors with their signature Mango Milk shaved ice, visitors can reassure that their sweet tooth will be satisfied!
9. Yuba with a twist at ZEN
It is definitely established that Nikko is famed for their Yuba and if you have not tried it yet, this restaurant is one of the best restaurants to have your first yuba experience! Putting their own twist on yuba as well as traditional Japanese cuisine sushi, ZEN offers a different combination for their visitors. Instead of the regular seaweed wrap for their maki (sushi or vegetable wrapped in seaweed), ZEN cleverly adopts their own specialty and uses yuba as a replacement for the traditional seaweed.

The assorted sushi is wrapped with yuba and served with white soy sauce, making sure you can expect a totally different taste! However, their gastronomical adventure does not stop here. ZEN also have their fair share of quality Tochigi Beef, which is nicely rolled into a maki together with their famous yuba, summing up to an unforgettable taste. You can also match these yuba-makis with various small side dishes that enrich the flavor further. Offering a wide variety of different combinations and a good range of alcohol from local breweries to wash it all down, ZEN is a perfect place to sit back and enjoy a great meal.