Gunma: A Cultural & Culinary Hotspot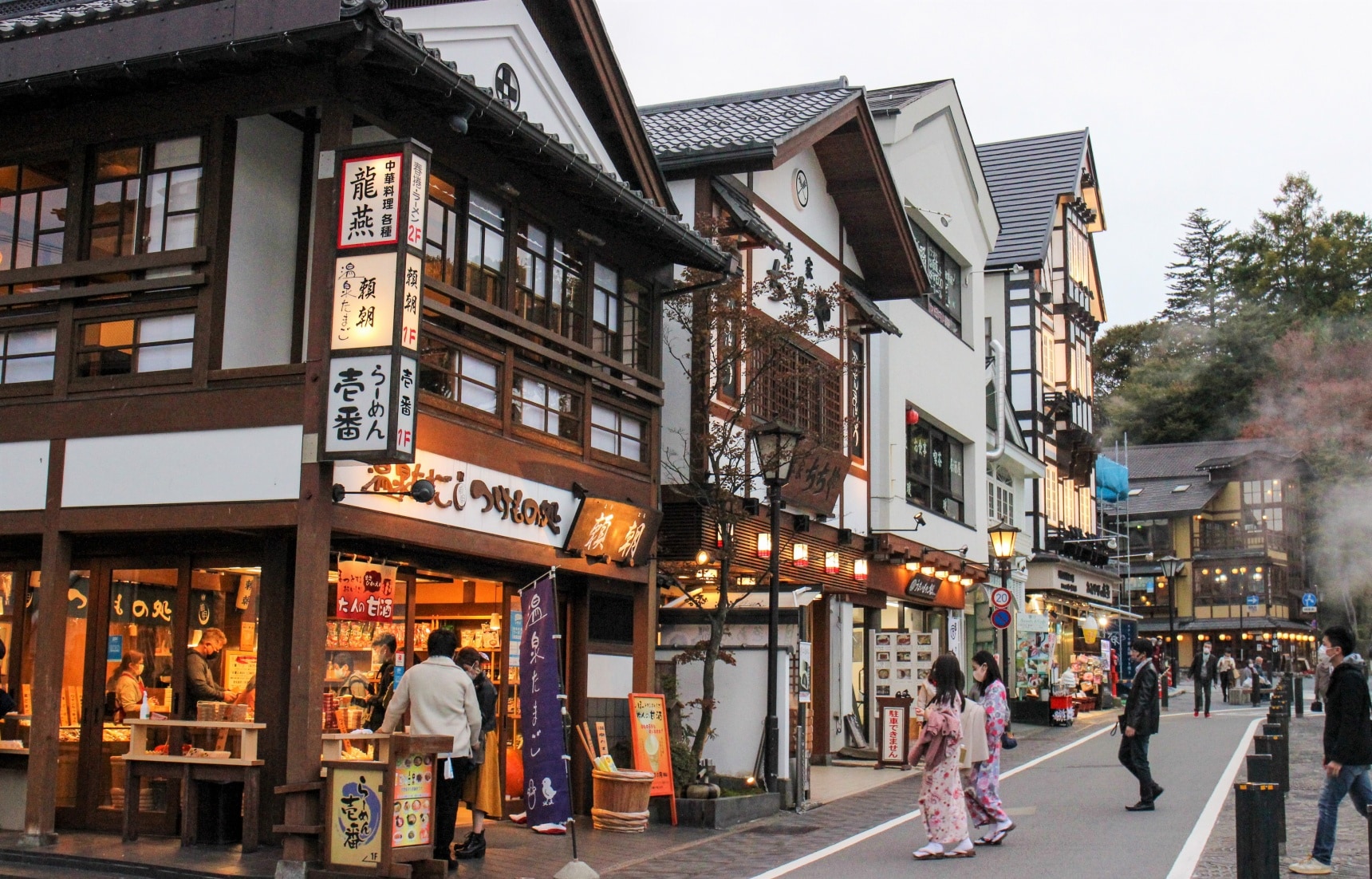 Tucked a tantalizingly short distance from Tokyo and nestled among mountains, the centrally located Gunma Prefecture hosts a wealth of surprises. While it's perhaps most famous for the hot spring waters of Kusatsu Onsen, even this charmingly nostalgic town has far more to offer beyond relaxing baths.
Here are some of the best cultural and culinary experiences to give you a taste of the region… with an emphasis on taste. Gourmands, take note.
How to Get There
Hop over the JR EAST Travel Service Center in Tokyo Station and get yourself the JR TOKYO Wide Pass available exclusively to foreign passport holders. For a bargain price, you get three consecutive days of unlimited travel on JR lines within the pass network, which covers most of Gunma, as well as the Tohoku, Joetsu, and Hokuriku shinkansen bullet train lines.
Beer, Wine, or Sake? Take All Three!
This is one reason to be extremely glad you came by train. Whereas a few locations across Japan offer easy access to a cluster of sake breweries or a wine region, alcoholic diversity within a small geographical area is unusual. Tone Numata has realized it has something special, and the Tone Numata Sakagura Tourism Map helpfully highlights four sake breweries, two craft beer locations, and a winery, catering to a variety of tastes and offering a variety of attractions.

The easiest access is from Jomo-Kogen Station, only 74 minutes on the Joetsu Shinkansen from Tokyo Station. From there, it's best to zip between locations via taxi, especially if you wish to visit several or all of them.
If you are happy to follow a fixed route, book the "Sake Brewery Tourism Sightseeing Taxi" (available at JR EAST Travel Service Center), a 4.5-hour course with a private taxi between three locations. The first stop is Okutone Winery, which has been growing its own grapes since 2001. Particularly inspired by Californian vineyards, it has created its own Zinfandel called Blush, a gorgeous ruby red, lightly sweet and well balanced by some acidity. This and several other wines are available for tasting at the end of a tour that—depending on the season—walks you from the vineyards through to the barrels.

The next stop is Nagai Sake Brewery, which has been brewing sake for more than 100 years, taking full advantage of the local soft water. Tasting is currently unavailable but a wide selection is available to buy in their store, including rare sparkling sake, MIZUBASHO PURE, located in a renovated former brewery building.
Wrap up with some Tsukiyono Craft Beer at the restaurant Dobry Den. The brewery has directly employed Czech brewing knowledge and techniques to great effect—they've taken home several prizes at international beer competitions. From a refreshing pale ale to fragrant and rich black beer, there are brews for all preferences, but make sure to try the fruity RONA, made from local strawberry yeast.
Top tip: order the delicious soba flour dough pizza topped with tangy nozawana, pickled mustard greens!
Kusatsu Onsen: Immerse Yourself in Hot Spring Culture
With billowing steam from the central Yubatake (literally "hot water field") and the colorful nighttime light-ups, Kusatsu Onsen seems otherworldly, or at least other timely.
To match the atmosphere, and hop back to the past, head to Goza-no-Yu where you can rent a traditional yukata and stroll around the town in style—and take some stylish photos too!
The deal only gets sweeter because there are several street snacks to be enjoyed en route. Try the wonderfully crisp and freshly fried manju (sweet, wheat dough cake), filled with smooth anko (red bean paste) from Yamabiko Onsen Manju, or sample the light, creamy puddings from Kusatsu Onsen Pudding (tip: try the popular zesty yuzu flavor).
For a little relaxing indoors, stop by Yubatake Souan, which offers a footbath café where you can enjoy hot drinks (and even pancakes!) as you soak your feet in a sophisticated setting. On your return to Goza-no-Yu, refresh at their baths and stop by their wonderful tatami rooms on the second floor, which are used as rest spaces. The package, complete with yukata rental, is available for purchase from JR EAST Travel Service Center.
For a window into history, head to Netsu-no-Yu to catch a yumomi performance, which are held several times daily. The hot spring water at Kusatsu Onsen gushes out at temperatures close to 95°C, making it too hot to be entered immediately.
Yumomi was a method of using wooden paddle boards to disperse the heat, traditionally performed by men, but nowadays, the demonstration and dance show is performed by women. Things start off slowly, but be prepared for these talented ladies to make quite a splash!
Dine & Dream in Luxury
For the full Kusatsu Onsen experience, staying in a ryokan (a traditional inn) is a must. Naraya—just a one-minute walk from the Yubatake—exudes the spirit of omotenashi (Japanese hospitality) from the moment you enter the establishment.

Photo provided by Naraya.
Pick between rooms lined with traditional Japanese tatami and futons, or dark wooden flooring and plush beds. Dinner is served in a private room and is a decadent multi-course affair, spotlighting the best of the season as well as a variety of local produce, including Joshu wagyu (Japanese beef) and fresh vegetables.
One of the highlights is the private open-air bath available for reservation, which is actually attached to an entire suite where you can relax and refresh before and after taking a soak.

Ready to start your own adventure in Gunma? See what kind of outdoor fun you can get up to here! For more information, check out the Visit Gunma website, and stay up to date on goings on in Gunma at the Visit Gunma Facebook page.