9 Ginza Spots for a Cheap Lunch—Michelin, Too!
We've handpicked nine Ginza restaurants where you can enjoy Japanese-style lunches. We'll be introducing restaurants that women can feel comfortable entering alone, restaurants that are kid-friendly, and restaurants that are open on Sundays. On top of that, we'll even be showcasing high-class spots that offer bargain prices at lunchtime!
1. Itamae Kappo Ginza Kasuga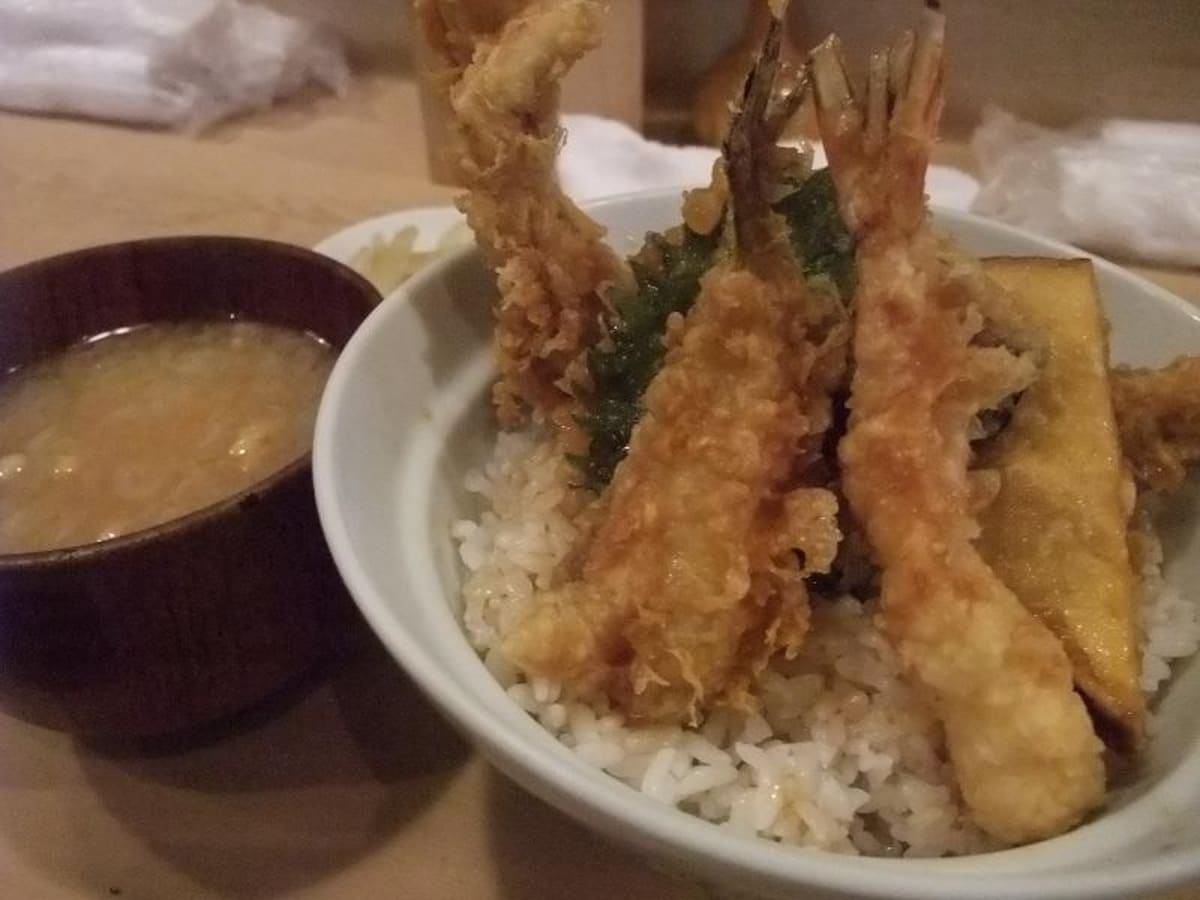 This restaurant's counter seating makes it casual and welcoming even for solo female diners. The multi-course lunch features tempura over rice.
2. Kyokasuzuke Uokyu (Ginza Branch)
This restaurant is only open on weekdays during lunch hours. It's famous for being a great place to eat delicious Japanese set meals. Solo female diners will love the welcoming atmosphere!
3. Genkatsu (Ginza Branch)
Genkatsu is the name given to 25 pieces of thin, top-quality pork that are stacked and then fried together—naturally, it's the specialty at this restaurant. The dish is very popular among women! It's also OK to bring kids, so this restaurant is recommended for mothers. Genkatsu has a number of branches across Japan, as well as one in Honolulu.
4. Minoru Shokudo (Ginza Mitsukoshi Branch)
Located on the ninth floor of Ginzu Mitsukoshi, Minoru Shokudo is directly managed by Zen-Noh, the National Federation of Agricultural Co-operative Associations. The delicious cuisine uses ingredients brought in from around the country. Kids' menus are available, and it's open on Sundays, making it a great place for lunch on your day off.
5. Wagokoro Tonkatsu Anzu (Ginza Branch)
This is a tonkatsu restaurant located inside the Ginza Mitsukoshi department store. The menu offers items such as tonkatsu, fried oysters and tonkatsu chazuke with green tea poured on top. Kids are OK to bring along!
6. Ginza Uchiyama
If you're going to eat delicious Japanese food in Ginza, you can't leave out Uchiyama, which is featured in the Michelin Guide. The sea bream chazuke is a popular choice! Bento and multi-course meals are also available—perfect for anyone looking to treat themselves a bit!

Read more in Japanese at AllAbout.co.jp.
7. Ginza Tenkuni
This is a long-standing restaurant with a proud history. It serves delicious tempura. The lunch set, which offers bargain prices, is offered only on weekdays.

Read more in Japanese at AllAbout.co.jp.
8. Kaishoku Michiba
This restaurant is owned by Japanese Iron Chef Rokusaburo Michiba. It's a high-class spot, but compared to dinner, lunch can be enjoyed at a reasonable price.
9. Sushi Ishijima
Sushi in Ginza is a luxury you can't usually afford, but lunch here is quite a bargain compared to dinner prices. So why not treat yourself to a sushi lunch in Ginza once in a while?

Read more in Japanese at AllAbout.co.jp.