Post-Abe PM Contender Suga Masks on the Rise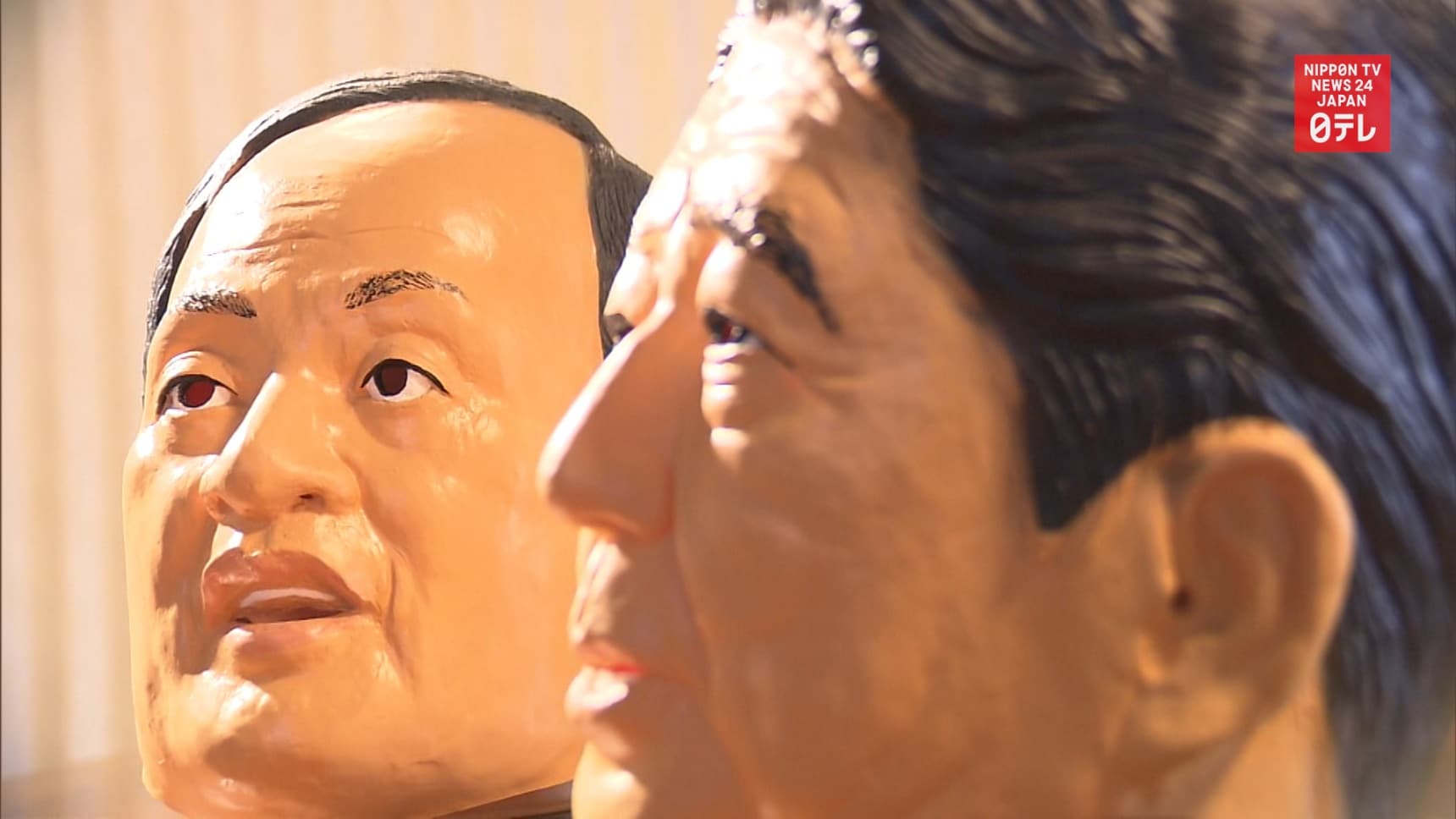 The collection of masks by Ogawa Studios in Saitama Prefecture, north of Tokyo, features of about 100 celebrities. Among them is Chief Cabinet Secretary Suga Yoshihide. He announced this week he'd be running for president of the Liberal Democratic Party, in a bid to succeed Abe. Suga earned the nickname "Uncle Reiwa," and was anointed with a rubber mask in April, 2019. He then unveiled the name of Japan's current imperial era.

The long-running main government spokesperson is now seen as the front-runner in the race to succeed Abe.